One of the best fall activities ever has to be apple picking with the family. Spending time in the crisp, fresh air and picking your own food is a great way to connect with nature and enjoy the season. Unfortunately, it's pretty easy to get carried away in the orchard and end up with far more apples than you can handle. Then, after a week or so, you're left with bruised, aging apples and nothing to do with them. There are only so many times you can make an apple pie or batch of applesauce before you get sick of the fruit altogether.
Thankfully, there's so much more to cooking with apples than those tried and true classics. Apples can be incorporated into main courses, desserts, breakfasts, smoothies, and more because they are equally at home in sweet and savory dishes. They add tartness, crunch, and nutrients to every recipe and they're as tasty raw as they are cooked.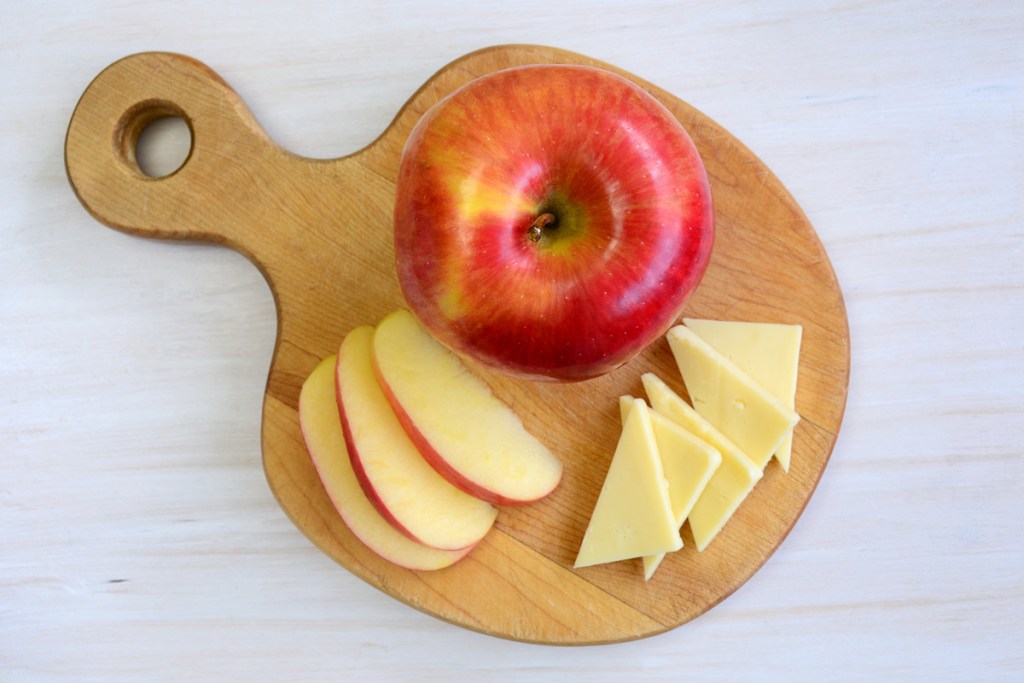 9 delicious ideas you'll want to try this apple picking season
There are so many simple ways to incorporate the fruits of your labor (pun intended) that you may not have even considered. Here are just a few:
1. Swap out crackers for apples
Serving cheese and crackers to your guests? Skip the crackers and opt for apple slices instead! The sweetness of the apple and the sharpness of the cheddar cheese create a simple yet delicious snack. Plus, apples offer a more carb-friendly option, too!
2. Speaking of cheese and apple pairings…
Try this recipe for puff pastry-wrapped brie and, instead of using chunks of French bread, scoop out the gooey cheese with apple slices. The creaminess of the brie and the tartness of a big green apple make for an incredible pairing.
If you love caramel apples — and who doesn't — you know they can be a challenge to eat. The stickiness of the caramel ends up all around your mouth and behind your front teeth. This simple recipe solves that problem by cutting the apples into bite-size pieces before dipping them in the caramel. Genius!
4. Add crunch and tarty goodness to chicken salad
All you need for an old-school chicken salad is shredded chicken, mayo, and some chopped-up celery. Elevate this five-minute meal with this fresh take that adds apples, grapes, pecans, and a touch of curry powder. This salad is even better when served the day after it's prepared — it will give the ingredients some time to mingle for a more robust flavor.
5. Trade your jam for apple butter
Apple butter is so easy to make, and you can work through your abundance of apples pretty quickly by preparing a few cans and storing them for later. Apple butter is perfect spread on toast or over ice cream, and making it will fill your home with the wonderful aroma of apples, allspice, cloves, and cinnamon.
6. Add apples to dinner
Pork, chicken, and turkey dishes taste especially delicious when paired with apples. Depending on the type of apple you use, it will add sweetness, tartness, crunch, and of course, tons of flavor.
7. Make a yogurt & apple breakfast parfait
Get your morning started right with a healthy and flavorful breakfast parfait. Layer Greek yogurt, chopped apples, granola, and raisins for a delicious and nutritious morning meal.
8. It's soup season, so how about some apples with your soup?
Just the ingredient list alone for this recipe is enough to make your mouth water. The combination of tart apples, creamy butternut squash, yellow onions, and freshly grated nutmeg delivers the ultimate comfort food with a fall twist.
9. Sangria
Any excuse to make homemade sangria is a good one, so worth through your apple-picking haul by making a pitcher or two. Red wine, apple schnapps, some fragrant spices, and a few cups of sliced apples are all you need to make the perfect refreshment for your next dinner party.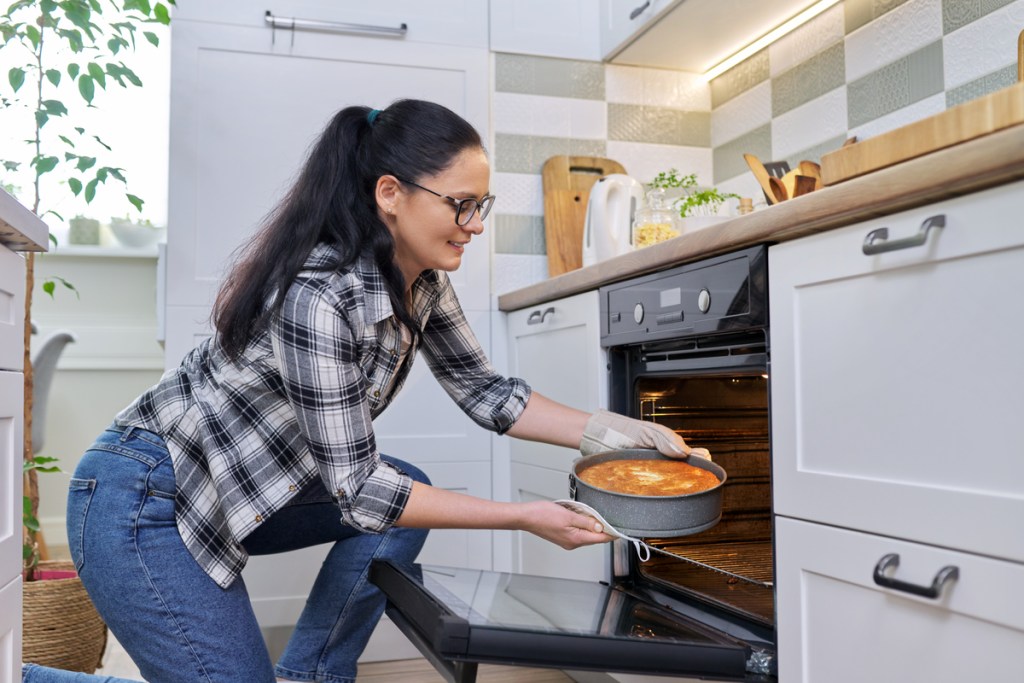 One of our favorite apple recipes… ever!
This Apple Spice Cake with Brown Sugar Frosting is every bit as indulgent as it sounds — and the heavenly cream cheese frosting includes the decadent flavors of brown sugar, vanilla, and pumpkin pie spice.
If you're overwhelmed by the haul of your recent apple picking excursion, these few apple recipes will help you incorporate this delicious seasonal fruit into your meals and desserts. While everyone craves an American apple pie or a cup of applesauce every now and again, try expanding your recipe repertoire with these crowd-pleasing dishes.
Editors' Recommendations