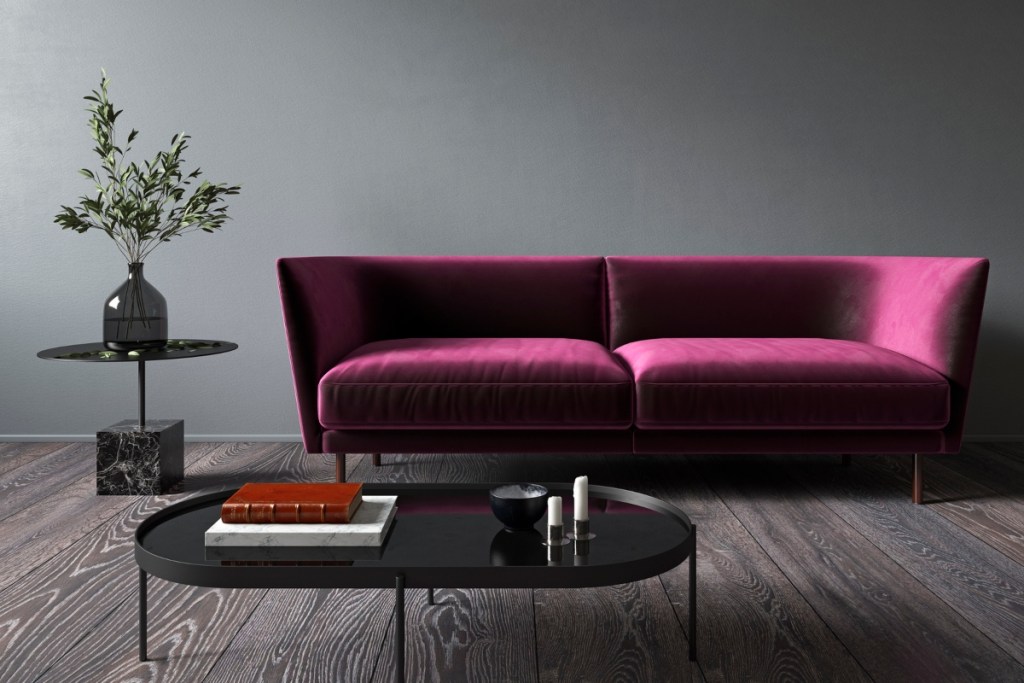 It's hard not to love the luxe and elegant aesthetic of a classic velvet sofa. For maximalists, vintage lovers, whimsigoth interior fans, and those who favor a glamorous design, velvet couches are a fantastic way to heighten the elegance of your home.
However, velvet couches come with their own unique challenges. Aside from knowing how to properly clean the furniture, a velvet sofa needs to be styled appropriately to best exude its opulent aura. So, here are some of our best tips for styling this gorgeous couch.
Make your velvet sofa a statement
The best thing you can do for your velvet couch is let it have the spotlight. Velvet sofas make a statement in any space, and when you lean into that; they can become a stunning feature in your home. To make your velvet sofa a statement, center it in the room rather than push it up against the wall.
Additionally, keeping clutter, piles of blankets, and tons of pillows off the couch will allow it to become a centerpiece and focal point in your space. Place blankets in a nearby basket or storage ottoman to keep them on hand but off the couch.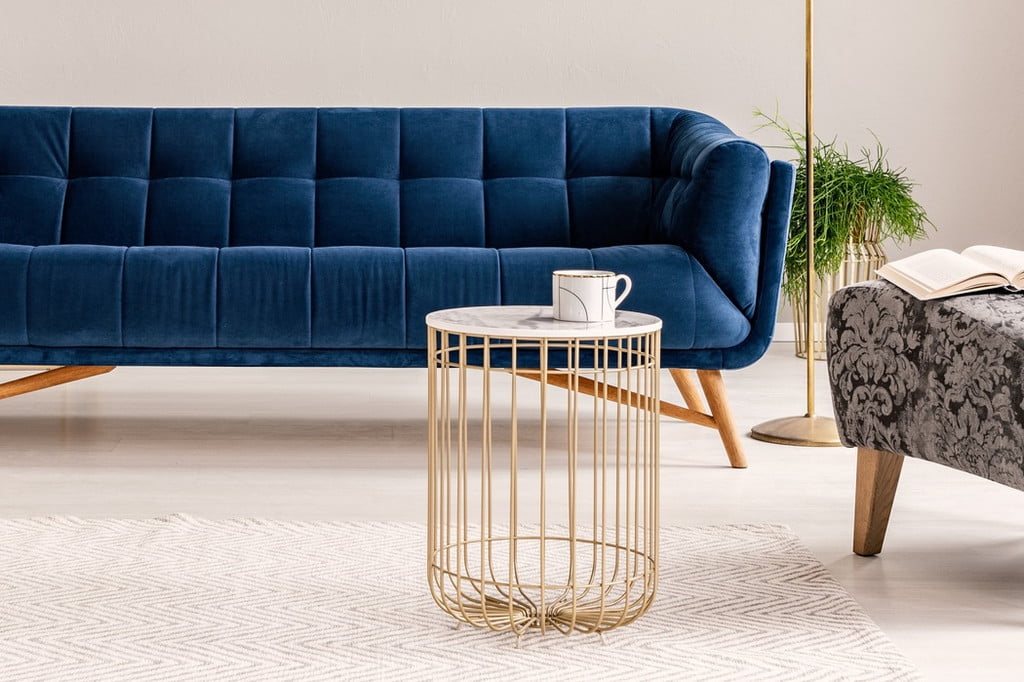 Mix and match materials
We all know that velvet adds a hint of luxury to a space, but too much velvet can be overwhelming. If you have a velvet couch, you might consider skipping on velvet curtains. Velvet is a heavy material, often visually weighing down a space.
To uplift the fabric, consider adding lighter materials like linen, cotton, and sheer fabrics to the space. Additionally, if you want to decorate your velvet couch, do so with a variety of materials, from non-velvet decor pillows to nearby side tables made of wood or metal for a more organic look.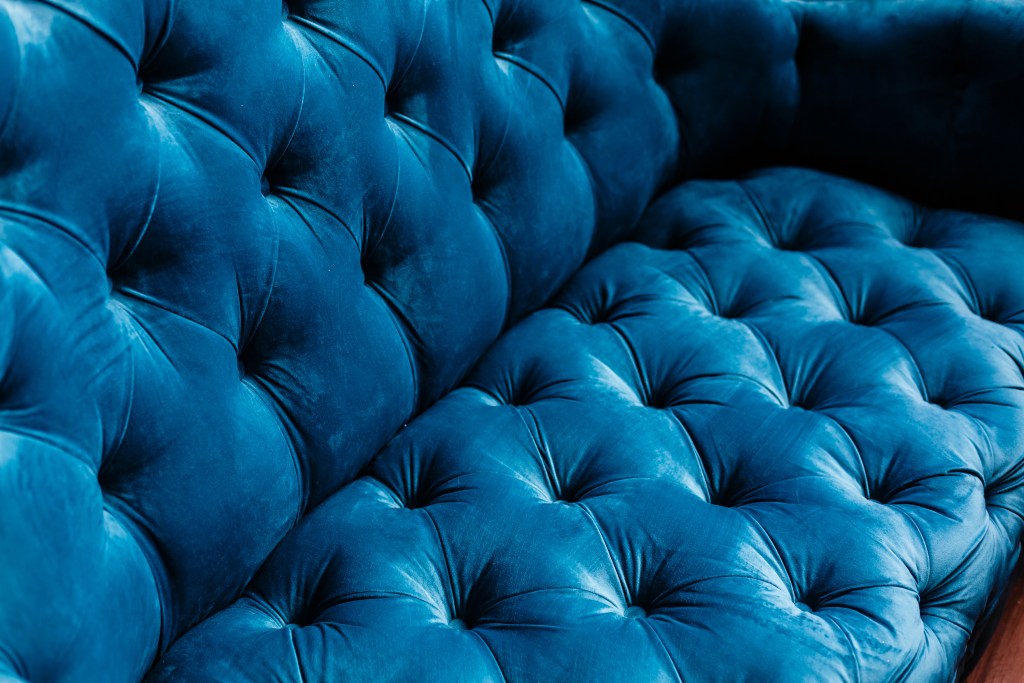 Remember to focus on color
Velvet couches often come in darker tones like evergreen, navy blue, plum, mauve pink, or burnt orange. These darker hues look vibrant and luxe in the home, but they may not always suit a dark palette. Depending on the aesthetic you're aiming for, it could be a good idea to choose lighter paint tones or softer hues decor items to offset the dark nature of the velvet couch. Try to maintain a balance of color in your palette and use the couch as an accent tone so it doesn't stick out like a sore thumb in your space.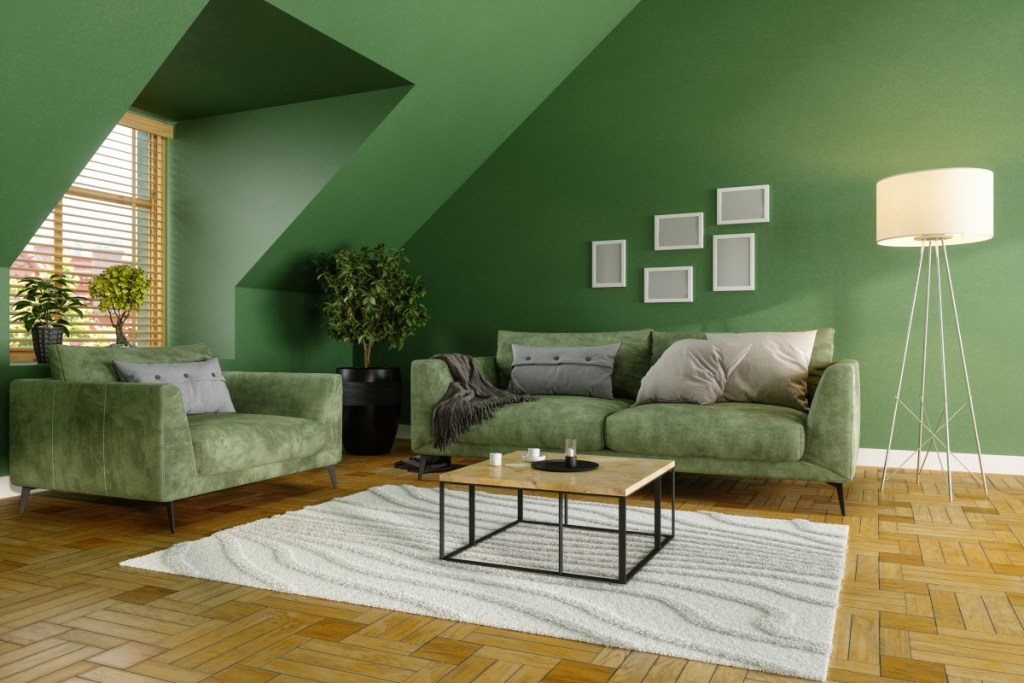 When using velvet, it's OK to go bold
If you're decorating a velvet couch, you need to go bold. The couch is a statement piece, and velvet is an elegant material that demands attention. A simple, greige interior with minimal decor won't work with an opulent green velvet couch. Your space needs to feel as luxe and eclectic as the sofa. Spruce up the room by adding metallic decor, and more opulent touches like figurines or statues, and lean into more luxe materials in your rugs and draperies.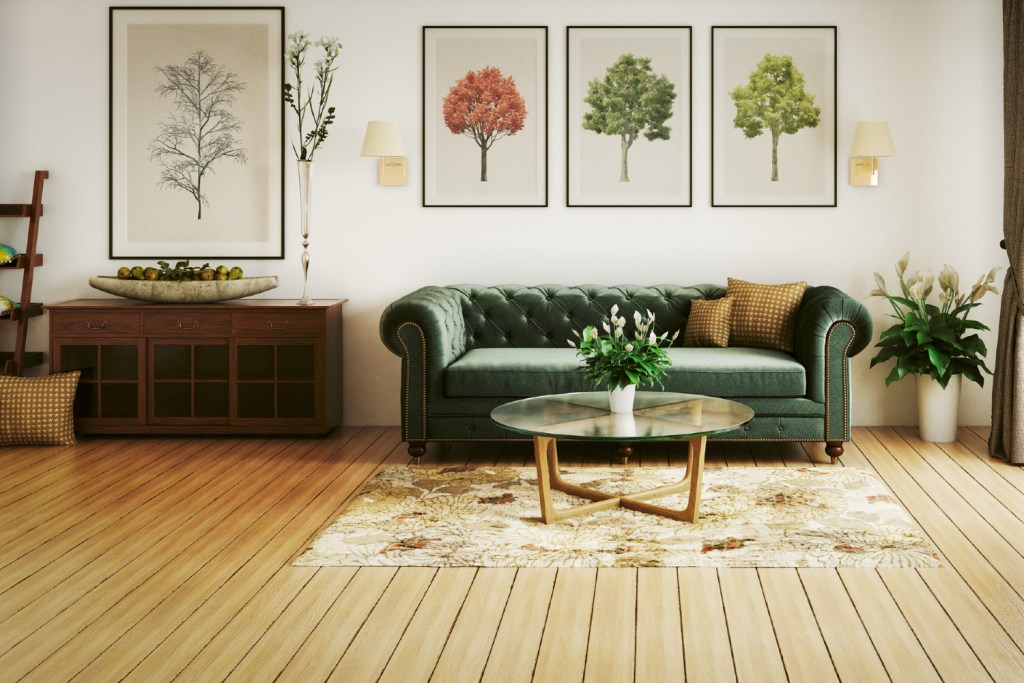 Less is more
While glam and maximalist styles can get away with lots of clutter, layered fabrics, and vivid patterns, some homeowners might find that less is more with their velvet sofa. Keep pillows and blankets at a minimum so the sofa can truly shine. Add small but luxe decor pieces that don't detract from the look. You want the space to flow, feeling neither barren nor crowded.
Styling a velvet couch is all about knowing what to pair with it. While adding a velvet ottoman or opulent decor pieces is OK, you'll want to keep those additions minimal and instead focus on adding lighter materials to the space that give the room a more cohesive look. Mix and match your textiles, and don't shy away from letting your sofa become a feature in the space.
Editors' Recommendations