Whether you are taking a well-deserved break at the office or wrapping up a delicious dinner with a fresh cup of coffee, you want to have a stir stick that helps you mix your favorite ingredients with the hot brew that you are about to enjoy. Add, stir, and enjoy the deliciousness that only a good cup of coffee can deliver.
Having friends over, hosting an event, or taking your break at work are all experiences that are more enjoyable with a cozy, warm cup of coffee. Stirring in your ingredients and sipping on your favorite drink creates a pleasant atmosphere where people come together to share and enjoy. With the stir sticks on our list, you can make sure that everyone creates their perfect drink just the way they like it.
Crystalware Plastic Coffee Stir Stick
Best Overall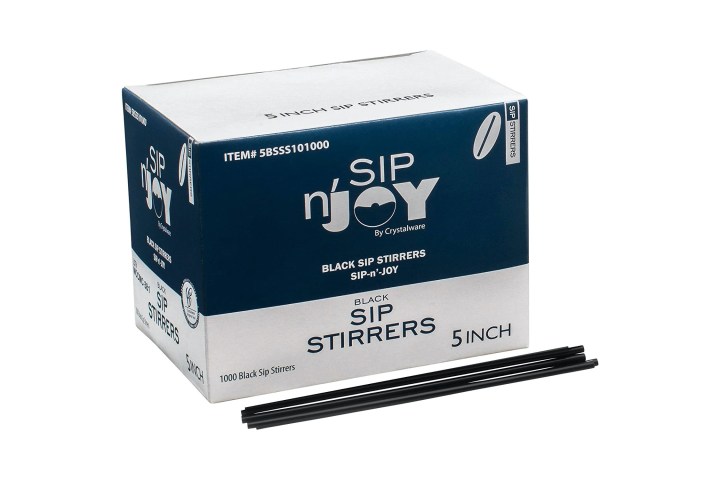 Crystalware is the classic plastic coffee stir stick of choice at restaurants, shops, and events. Each box includes 1,000 pieces of strong 5-inch stirrers that work well with hot and cold beverages. Use these stir sticks as straws to protect sensitive teeth or to sip the perfect coffee or cocktail in style.
JSDOIN Stainless Steel Coffee Stir Stick
Best Reusable
Made from stainless steel of the highest quality, the JSDOIN Coffee Stir Sticks are safe for your health and the environment. This set of five dishwasher-safe, easy-to-clean and reusable stirrers work great with a variety of drinks for your enjoyment.
Rayson Coffee Stir Sticks
Best Biodegradable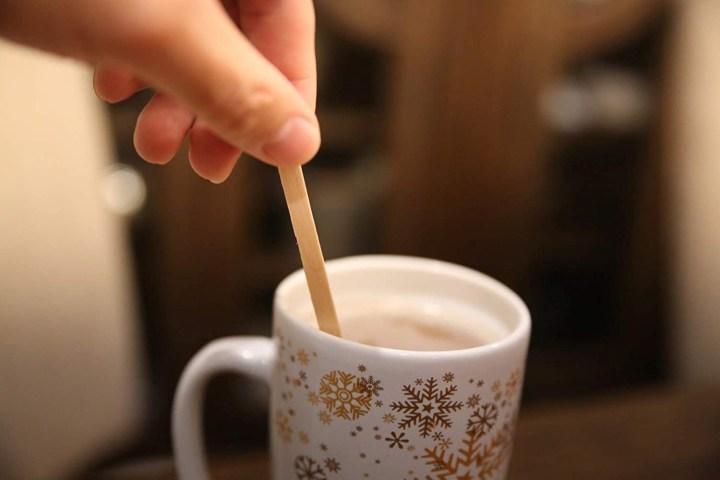 The Rayson Coffee Stir Sticks are the eco-friendly way to stir your drinks to perfection while caring for the environment. These high-quality and durable wooden coffee stirrers are smoothly shaped to avoid splinters or pieces of wood in your drinks. Made from natural birch wood, they can handle high heat or cold drinks.
Coffee cups taste much better when your ingredients are well-stirred, and the flavors blend nicely. Whether you choose mix them with BPA-free plastic, stainless steel, or natural birch wood, our list has the perfect stick to get your drinks tasting just the way you like them.
Editors' Recommendations