Framed wall art incorporates class and culture into any space. If combined with a glass cover, a frame also prevents accidental or gradual damage. Make the most of your wall with the best framed wall art — here are our top picks listed below.
Pay attention to three decisive factors when shopping for framed wall art: Size, print design, and frame type. Make a piece the prominent feature on your wall by opting for a large-sized print. By contrast, choose a bold print or photograph to make an equally strong statement. The frame material plays a role in how impactful your wall art is. A natural wooden frame might play up a serene photograph for a meditation room, while a metallic frame would complement a bolder print. Check out our favorite framed wall art below.
Wieco Art Framed Print of Starry Night by Van Gogh
Best Overall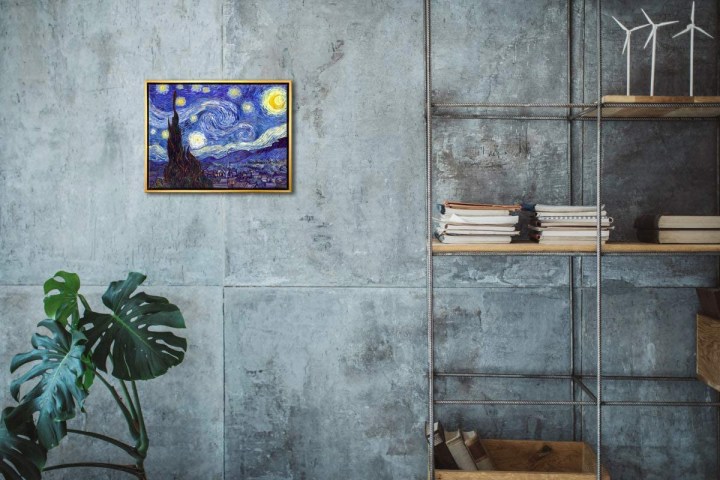 Wieco Art printed Van Gogh's renowned Post-Impressionist "Starry Night" on high-quality Giclee canvas. The result is an eye-catching depiction of a bucolic village under white and yellow stars on an ocean of blues bordered by a gold finish frame. This expressive wall art is 16 long and 12 inches tall.
signwin Framed Canvas Wall Art
Best Abstract Framed Wall Art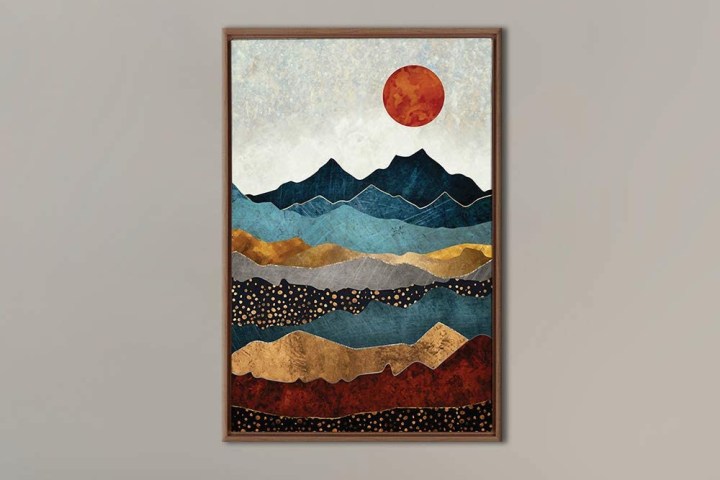 Signwin offers a more minimalist option with a mountainous landscape in warm jewel tones. This earthy painting is framed with natural wood grain and printed on professional-quality canvas. The rectangular frame measures 16 inches by 24 inches.
NWT Framed Canvas Wall Art
Best Zen Framed Wall Art
For a more unique display, consider NWT's framed canvas wall art, which comes in three separate panels. The full image is an abstract fog of blacks and grays on a white canvas. It's framed with white wood grain that resists warping. Each panel measures 16 inches long, 24 inches high, and 3 inches wide.
Framed wall art elevates blank spaces to mini galleries. They help set the mood to make rooms feel more welcoming. Any of the framed wall art on our list will transform your space into an aesthetically pleasing area.
Editors' Recommendations