If you have trouble sleeping, you may need a hypoallergenic down alternative comforter to enjoy a smooth slumber. Wake up feeling refreshed and energized after a restful night with a cozy down alternative comforter.
Made from synthetic materials to keep your allergies in check, down alternative comforters are easy to care for. You can easily machine wash and dry your down alternative comforter to keep it feeling fresh and fluffy without ever having to worry about harmful mold accumulation. Let's take a look at our favorite alternatives for a comforter that will help keep you feeling and sleeping great without breaking the bank.
Utopia Bedding Down Alternative Comforter 
Best overall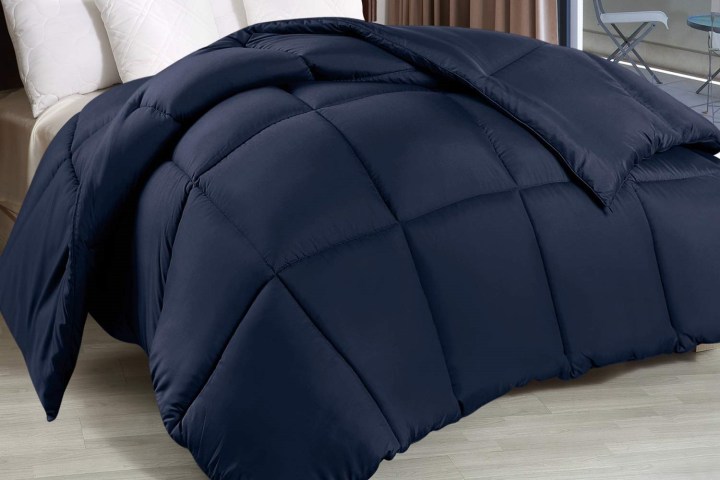 Soft and creamy, the Utopia Bedding Comforter is an elegant down alternative that feels great no matter how sensitive your skin may be. With classic box patterns and piped edges, this comforter is durable and will retain its shape after washing and includes corner tabs that make it easy to put on any duvet cover. This hypoallergenic comforter will have you drifting into peaceful sleep night after night.
Linenspa Down Alternative Quilted Comforter
Best reversible comforter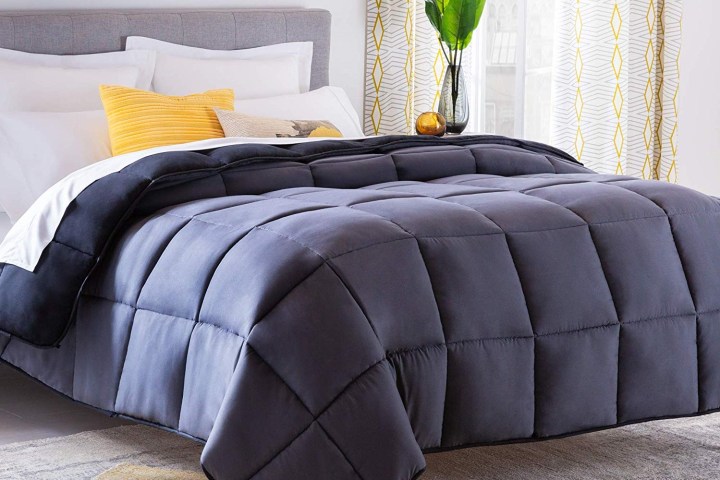 Keep your bed looking fresh and stylish with the reversible Linenspa Down Alternative Quilted Comforter. With 8 duvet loops, your comforter stays secure while keeping you comfortable all year round. This versatile bedding is fluffy and soft, with just the right amount of weight to cuddle comfortably in bed and enjoy an excellent night's sleep.
Equinox Down Alternative Comforter
Best value comforter
With a siliconized gel fill, the Equinox Down Alternative is a quilted comforter that is so cozy and luxurious you will want to use it year-round for an excellent night of sleep. Designed to retain its shape, this comforter is a durable product that will last a long time. The soft-brushed microfiber protects against mildew and dust mites and wont' irritate your skin. This lightweight comforter keeps you comfortable without weighing you down.
Sleep like a baby again with a down alternative comforter that feels soft on the skin while keeping you snug and relaxed. The comforters on our list will help you enjoy a restful sleep without any allergy concerns, so you can wake up feeling energized.
Editors' Recommendations