It's that time of the year when family and friends gather around the living room to join together in fellowship and … oh wait. That's Thanksgiving and the winter holidays. Let's start over!
It's time, friends, for your football team to hit the field. It's Super Bowl time, and the players are ready to do battle with a winner-takes-all mentality. You can already feel your breath quickening and your heart beating faster!
However, it's not just you. It wouldn't be much fun if it were. No, you've got your fellow fans over for beer, pizza, and more bags of chips and bowls of salsa than any of you can handle.
But, wait—are you really going to watch the big game on that little 32-inch screen?
Hardly.
Thankfully, there's no reason you have to. Just before the Big Game is the perfect time to head out and go shopping for a 60-inch plus, big screen TV. In case you didn't know it, prices on large screen TVs usually go down in the week before the Super Bowl.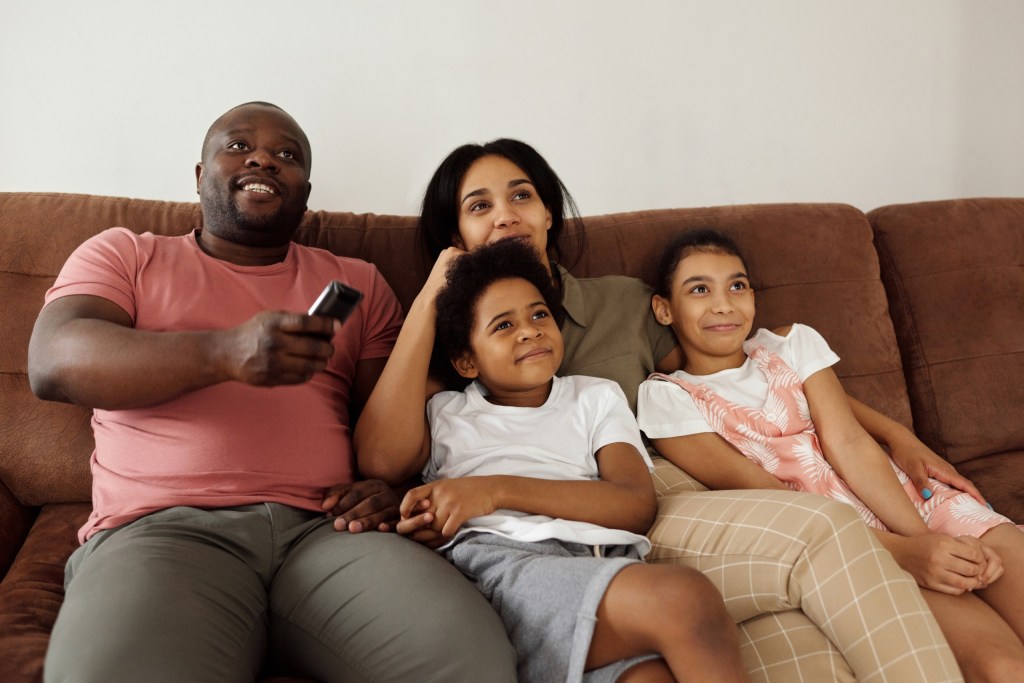 Decide what you need in advance
Before going hog wild and buying a 60-inch plus screen, you need to decide what kind of tech you want. How do you want to view the Big Game? Remember that Super Bowl LV is going to be broadcast in 4K HDR.
If you want to watch the game at the highest resolution possible, then you're going to need a television that can handle it. That won't be a problem since big brands like Vizio, Samsung, LG, and more have models that are both 4K and 60-inch plus.
For instance, Samsung has an incredible 65″ Class 7 Series LED 4K UHD Smart Tizen TV over at Best Buy.
How large do you want your screen?
The answer largely depends upon the size of the room your television will be in. Even though you're buying the TV to watch the Super Bowl, is its final destination going to be a spare bedroom? A dorm room? Your family room/home theater?
Can you place the TV on one whole wall or must you place it in an entertainment center? Listen, the idea for an amazing Super Bowl experience is 65-inches or larger. You certainly shouldn't go smaller than 55-inches.
To get some perspective on what you should be shooting for, experts recommend that your TV screen's size ought to be half of your viewing distance in inches. That means a 60-inch screen is perfect if you're going to be sitting about 8-feet away from it.
Additionally, remember that if you have to go smaller and fit the television into an entertainment center, you'll want to make sure that you've got a few inches on either side of the TV so that you can reach its HDMI ports and other connectors.
There are bargains all over the place from all the major retailers, including Amazon, Walmart, and Best Buy. For example, Best Buy has an excellent Sony 65″ Class X900F Series LED 4K UHD Smart Android TV for $1139.99.

Should you skip 4K and go right for 8k instead?
The answer is probably not. While 4K content is being mass-produced right now, it's still going to be a while before 8K content is widely available.
In 2020, Sony, LG, and Samsung showed off incredible 8K TVs at the CES trade show in Las Vegas. However, why spend a ton of money on an 8K TV (even if the manufacturers have dropped the price) when the best bang for your buck (at least right now) still lies in 4K TV sets?
The truth is, most people can't tell the difference in picture quality between 4K and 8K screens, even on large screen TVs.
Party on, people!
One last bit of advice. Once you've decided on the technical aspects of the TV you want to purchase for the Big Game; you should stick to the name brands you know.
Remember that brands like Sony, Samsung, and LG have spent a lot of time developing their reputation for quality. If you're going to be dropping a lot of money, even if it's a bargain, you want to be certain that what you're purchasing is reliable.
In particular, you might want to check out LG's 65″ Class CX Series OLED 4K UHD Smart webOS TV at Best Buy. A bit more expensive than the Samsung or Sony models mentioned in this article, but remember you get what you pay for.
Once you've got your new TV set up and enshrined for the Super Bowl, do something interesting with your snacks. Instead of putting everything on the coffee table and having a free-for-all (along with the mess), why not take a moment and set up a table to the side of your viewing area? People can take paper plates with their munchies back to the couch.
Oh, and you should probably do yourself a favor by staging the beer or cocktails and all the goodies that go in them in the kitchen.
Now, have fun and go scream at the game!
Editors' Recommendations