It's time for all of our spring decor to come out of hiding (and you may add some new pieces as well). While it can be fun to plaster your home from top to bottom as an homage to the season, there are some "trendy" design traps that you don't want to fall into. You want to decorate your home with things you love, but you also want your home to stay fresh and on trend. This is especially true as we become more comfortable inviting people into our homes and entertaining again.
With so many spring home design styles to choose from, it can be challenging to decide which ones will work in your home, so we thought we'd help by highlighting some trends that may be best left in the past.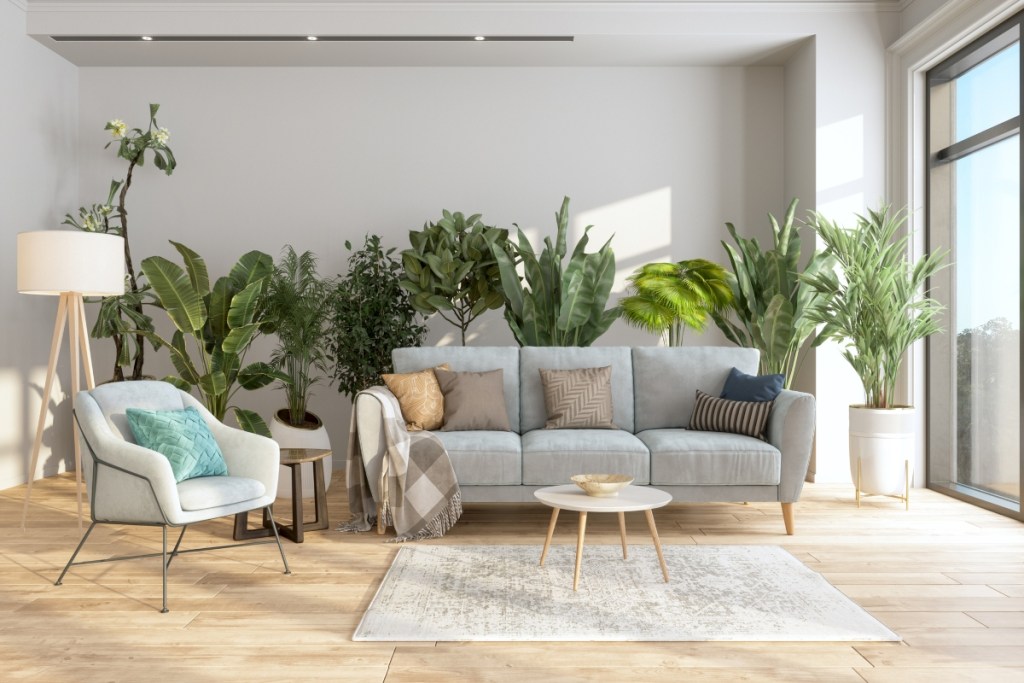 Too much greenery
We love plants and flowers as much as the next person, but there can be too much of a good thing. While adding in natural elements makes sense in the spring, it can be overwhelming to walk into a home that feels more like a greenhouse. If you can't stop buying plants and flowers, dedicate one room in your home to display them in varying heights, like a living room. Leave the dining room and kitchen less busy, so your guests don't feel overwhelmed. Also, sticking to two or three colors of flowers can help it not feel so busy or overdone.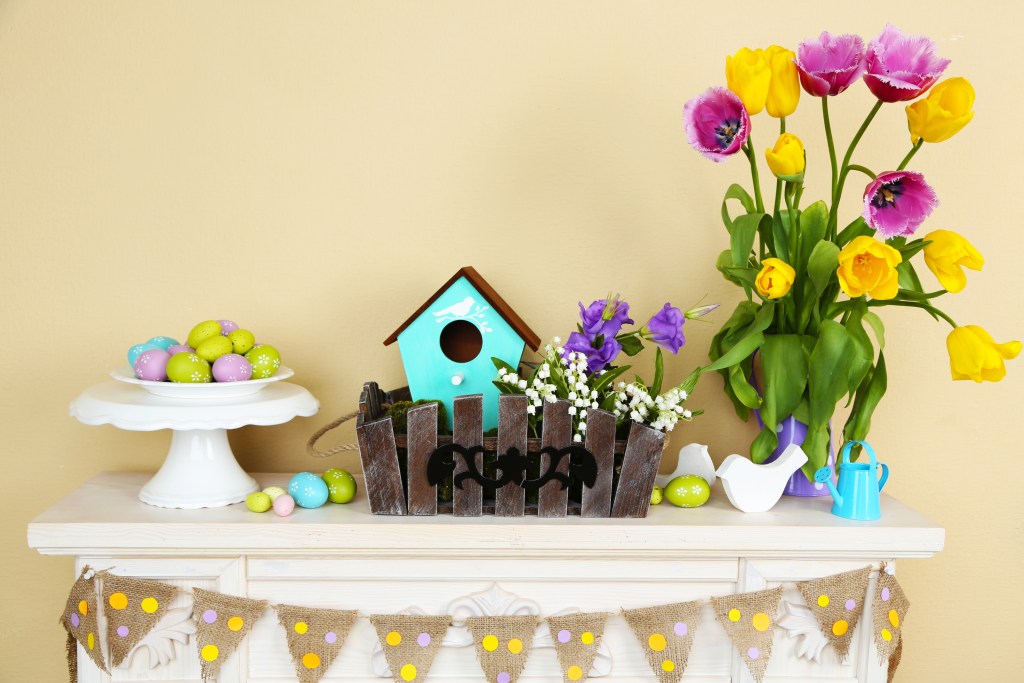 Only decorating for the holiday
Spring is a time many celebrate Easter, but remember, spring lasts more than just one day. While we love an Easter egg tree or front door wreath, you want to make sure it doesn't look like the Easter Bunny exploded inside your home. Find a few places to put Easter decor, like on your fireplace mantel, front door, or a small display on your kitchen island, and leave the rest of the decor dedicated to more than just the holiday.
Branch out of traditional spring colors
We love traditional spring colors in light yellow, blue, and pink, but other colors welcome in the season without being too one-note pastel. You can't go wrong with teal blue, deep peach, emerald green, and other dark jewel tones, and mixed metals in gold and brass deliver a trendier punch inside the home. You can bring these into textiles like area rugs and pillows or go bigger with fresh paint in your living room. We also love floral wallpaper that can pack the room with character and give it a fresh, new feel for the season.
Unsustainable products need to go
We all need to be diligent about protecting our planet, and that goes for interior design as well. We love the old-school plastic Easter eggs, but it's time to do away with them and move toward something more sustainable. "Consciously designed and responsibly manufactured products are going to be at the forefront of every home," designers Georgie Smith and Hilary Gibbs of LIVDEN told CamilleStyles.com. "From building materials to furniture, consumers are looking to adopt more innovative products that are designed from the start with sustainability in mind."
As you look at new products, do your research on whether they are environmentally friendly. If the answer is no, you may want to move on.
Spring is a time for rebirth and new beginnings, and your home should reflect this concept. It should feel light and airy and be a welcoming space to bring family and friends together. It's also a time to soak in the warmer weather, so don't forget about decorating your back and front porches if it's warm enough to entertain outdoors. Adding spring plants and flowers to the area, a new outdoor area rug, and a new fire pit for when the night air gets chilly will go a long way toward being able to enjoy the season.
Spring is also the perfect time to add a few new decor pieces to your home. Whether that's a new metal mirror for the entryway, a landscape art piece for the living room, or a new set of curtains in your home office, each piece should reflect the changing of the seasons and make you feel light and bright.
Decorating for spring should be joyful, not stressful. If a total overhaul of your home doesn't sound fun, start small with one or two rooms. That may be all you need to transform your home from winter drab to spring fab.
Editors' Recommendations