Capricorns are known for being overly ambitious, organized, extremely practical, and they also have a reputation for being homebodies. Because of this, a Capricorn house should be a place that brings calm, convenience, and comfort. This extends to the rooms used most like the bedroom, kitchen, dining room, and living room. Capricorns are family-oriented and love nothing more than tucking in at home with a good book or a close group of friends.
The ideal Capricorn house has furniture and decor that is functional and purpose-built to keep things neat without a lot of fuss. Having things on display or disorganized will only bring anxiety. If you're looking to design a home for a Capricorn, there are a few things to keep in mind to pull any room off flawlessly.
What is a Capricorn's aesthetic?
While not all Capricorns are built alike, there are some common themes when designing a room or an entire home. Stick with neutral or earth-tone colors (they are an Earth sign, after all) like sage green, brick, olive green, clay, and deep grey.
You won't walk into a Capricorn house and find a lot of pretense or fanciness, but instead more practical styles that are classic and elegant. Farmhouse and traditional design styles are prevalent rather than abstract or bohemian decor. Everything has its place, and rooms like the kitchen and bathrooms have a proper flow that makes it easy to move around and find what you need.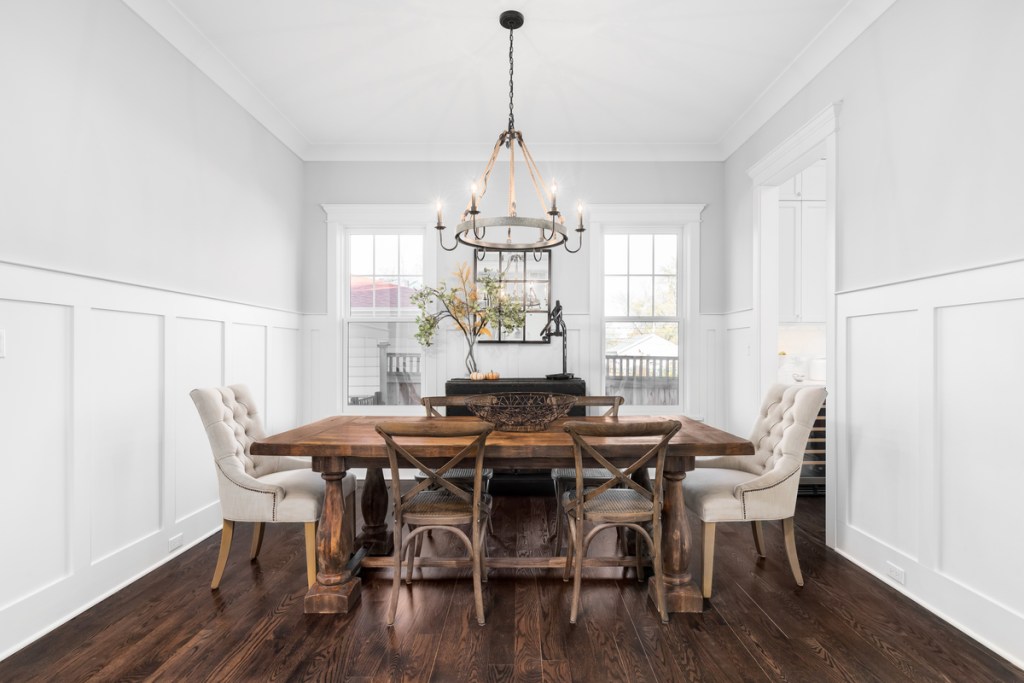 Capricorn room decor
Need design ideas for a house decorated for a Capricorn?
Stick with more muted tones, dark wood, and metal. There's a reason industrial farmhouse design appeals to Capricorns.
Feature personal photos. Because they're family-oriented, an ideal Capricorn feature wall would consist of

muted gold mirrors

intermixed with framed family photos.

Use multifunctional furniture. This can be anything from an ottoman that opens to store blankets, to a wood cabinet that can close to hide toys and other items, or a dining room buffet that can house necessary serving trays and glasses for entertaining.
Add textiles like a soft wool rug in the living room and bedroom. An abundance of pillows and throw blankets will also make a Capricorn home feel cozy, inviting, and calm. (Though you don't want to go overboard and clutter up the space.)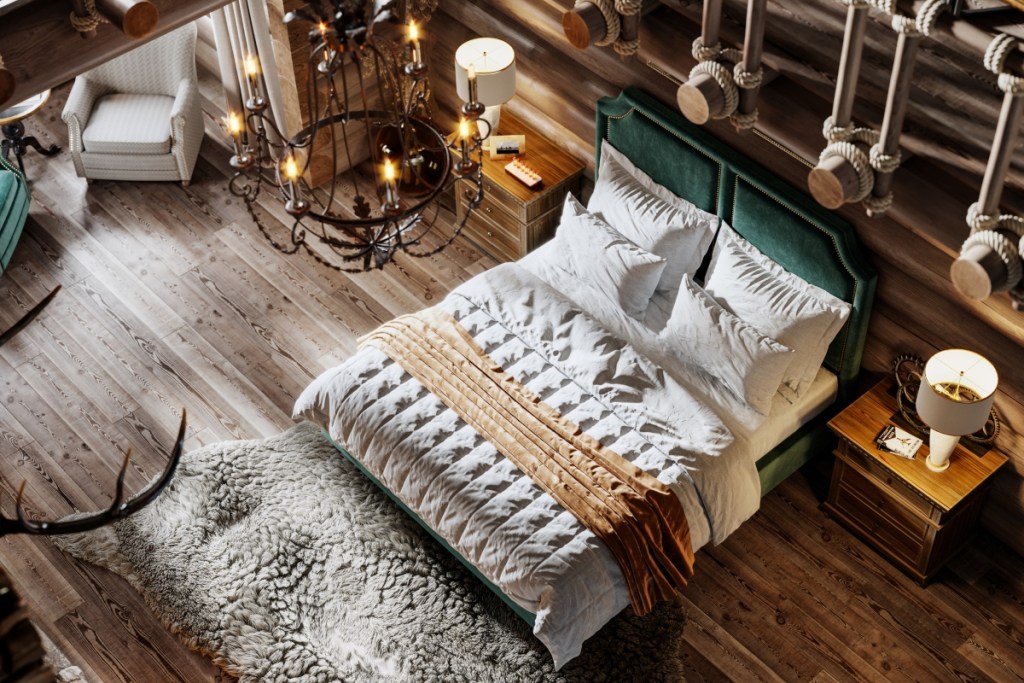 Capricorn occasional decor
Capricorns love to celebrate holidays, so make sure you have plenty of Halloween decor, Christmas trees, and New Year's Eve swag to break out at least a month before every holiday. Dedicate a storage locker or kitchen cabinet for holiday plates like these adorable ones from Crate and Barrel. Capricorns are also very sentimental and thoughtful, so make sure you keep a drawer of cards, small gifts, gift bags, and birthday candles so you're ready for any occasion.
While they dislike mess and clutter, a Capricorn will excuse that for things they love — like pets and kids. Keep wicker baskets in the living room where toys and bones can be placed at the end of the day, so they aren't in your line of vision.
Remodeling a Capricorn house
Capricorns are extremely hardworking and have a hustle, unlike most other signs. This comes out at work where their careers are important to them, but also when they put their mind to something at home. If you plan to do an entire home remodel, set realistic expectations about timelines and which rooms will be done in order. Capricorns can feel a lot of stress when things are in disarray, so tackling one room at a time may work better than doing an entire floor unless you have somewhere else to stay while the work is being done.
If you are tackling a remodel, find elements that will bring a calming force like candles, lap blankets, and plenty of wine or caffeine, depending on what relaxes you (or both). Make time to sit in a bubble bath, have dinner with friends, find time to take a weekend getaway, and do things that bring you joy. If not, your mental health will suffer, and you'll find you carry that stress into the office and other parts of your life.
Capricorns were born in the cold winter months, so they know how to settle into the long months of the season and enjoy every minute. This means spending nights cozied up by the fire, reading books in a nook of the house, watching movies on a giant sectional, and playing cards in a farmhouse dining room. Make the most of the coziness and go all-in on creating a warm sanctuary that any Capricorn would be proud to call home.
Editors' Recommendations