If you've been working from home, the four walls of your office may leave you feeling claustrophobic. Whether remote work is new to you or this has been business as usual for years, it might be time to switch up your office setup. If you'll be spending all day at your computer, why not get some fresh air while you're at it? With a few durable and comfortable pieces, you finish that quarterly report and soak in the sun from your outdoor office.
Arranging this office can be tricky, as you still need important things like electricity, temperature control, and a distraction-free workspace. Well, we've got you covered. We picked out some of the best office supplies to make sure you can be productive at your desk and relaxed in the fresh air, all at the same time.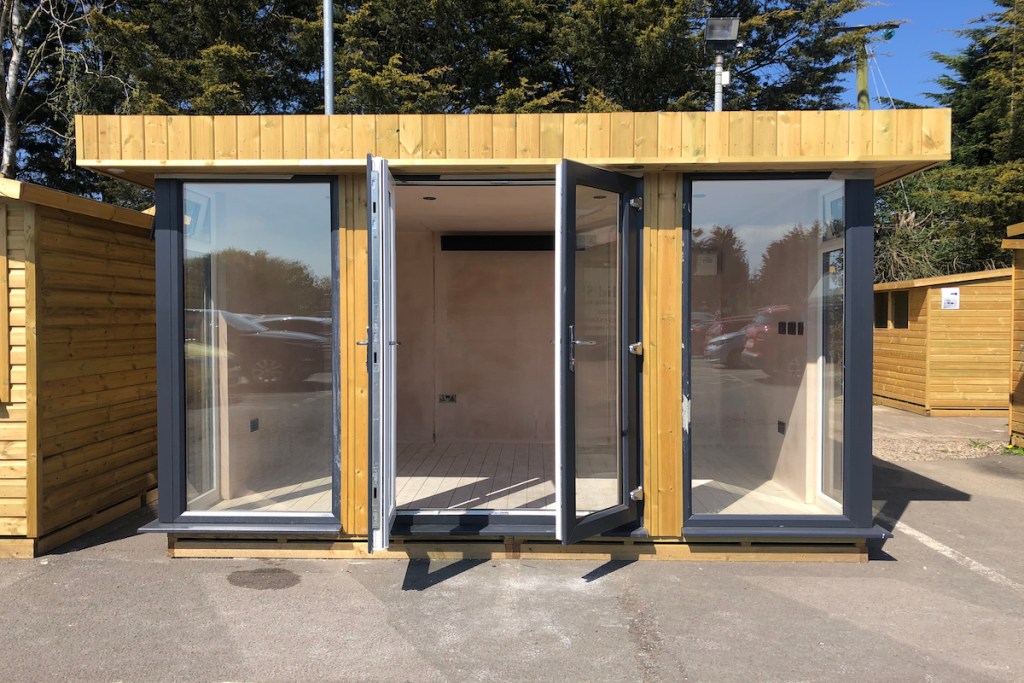 Invest in temperature control
Having a backyard studio is great because you're exposed to the elements, but you still reap the benefits of the openness of the great outdoors, especially if your space has tons of windows and glass doors. For the balmy summers and frigid winters, make sure your office is at a temperature that's conducive to productivity. Most outdoor studios don't have central AC or heat, so purchase a fan or space heater to keep the office at a good temperature. This GAIATOP space heater is small but mighty, and the modern globular design will give your office a bit of flare.
Embrace textiles
To keep your office feeling homey, put in a rug. This is optional for outdoor studios but is certainly a necessity if your office doesn't have a finished floor and it's sitting directly on the patio or concrete. We love this Lahaina rug from Wayfair because it brings all the colorful, floral elements of a garden into the office. It's made of polypropylene, so it's durable enough to withstand extreme outdoor elements. Plus, it's super soft, so you can go barefoot while you work, which is one of the best benefits of working from home! It's also easy to clean after a spill with a scrub brush and some gentle carpet cleaner.
Don't forget the basics
The key to a productive workday is being comfortable. With a desk that fits your height and an ergonomic desk chair that supports your back, you don't have to worry about discomfort or pain distracting you from your work. For backyard patios and other smaller spaces, consider a compact desk like this Sinpaid 40″ desk with shelving to keep your office necessities. Pair it with this lumbar-supporting, ergonomic mesh desk chair and you've got a cozy office space that still delivers everything you'll need.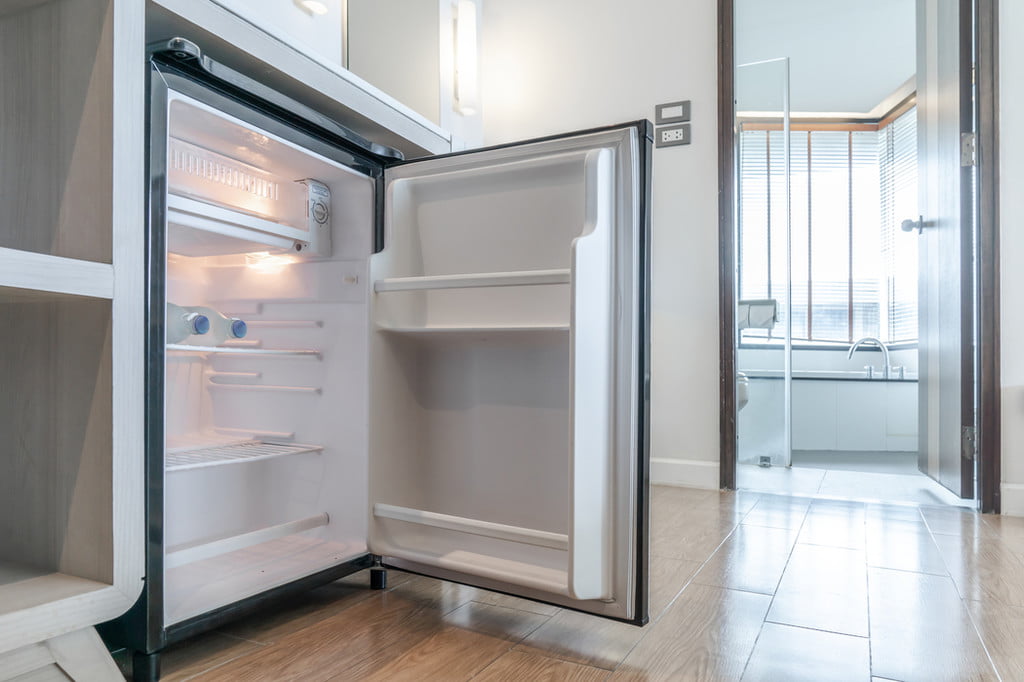 Stay energized
Instead of walking back and forth to the house for water and snacks, invest in a mini-fridge so you have everything right at your fingertips. We love this retro Frigidaire mini-fridge from Amazon, and since it comes in a bunch of fun colors like bright red, pink, and turquoise blue, it breaks up the monotony of traditional office designs. The fridge is 3.2 cubic feet and comes with a can opener for your mid-day pick-me-up or end-of-day Happy Hour. Stock this fridge with snacks that are full of protein so you can remain energized and focused all day. We recommend adding cheese, fruit, dips, and sandwich ingredients to your grocery list so, when hunger strikes, you have snacks close at hand.
Purchasing or building an outdoor office may seem like a luxury, but it's well worth the investment. Working in an office, whether it's in your home or otherwise, can get boring. By moving your work environment, you can give yourself a burst of energy inspired by your new surroundings. Having multiple office spaces is also helpful when someone else in the home also works remotely. In this instance, you can trade off the outdoor and indoor spaces to make sure you both get the fresh air you need.
Once you have all the basics of the office, spend some time adding some flair and excitement with wall decor, plants, candles, pictures, and other items that will make the space pop. The key is finding what inspires you at work and surrounding yourself with those features to keep you motivated all day long. If you don't have the time or space to arrange an outdoor office, be sure to take a few minutes every day to go for a walk and clear your head. Your body and brain will thank you for the fresh air and vitamin D.
Editors' Recommendations