Concrete kitchen countertops have risen in popularity in recent years as industrial, farmhouse, and modern design trends merged. Not only are concrete countertops trendy for a kitchen, but they have a lot of advantages, especially in high-traffic areas like the kitchen. They are also replacing granite and other kitchen countertop materials for other reasons, which we will discuss below.
But before you go all-in on concrete kitchen countertops, you'll want to answer a few questions to make sure they're right for you. Namely, how committed are you to caring for your countertops and do you have the budget for them? Here are a few other considerations to keep in mind before you commit.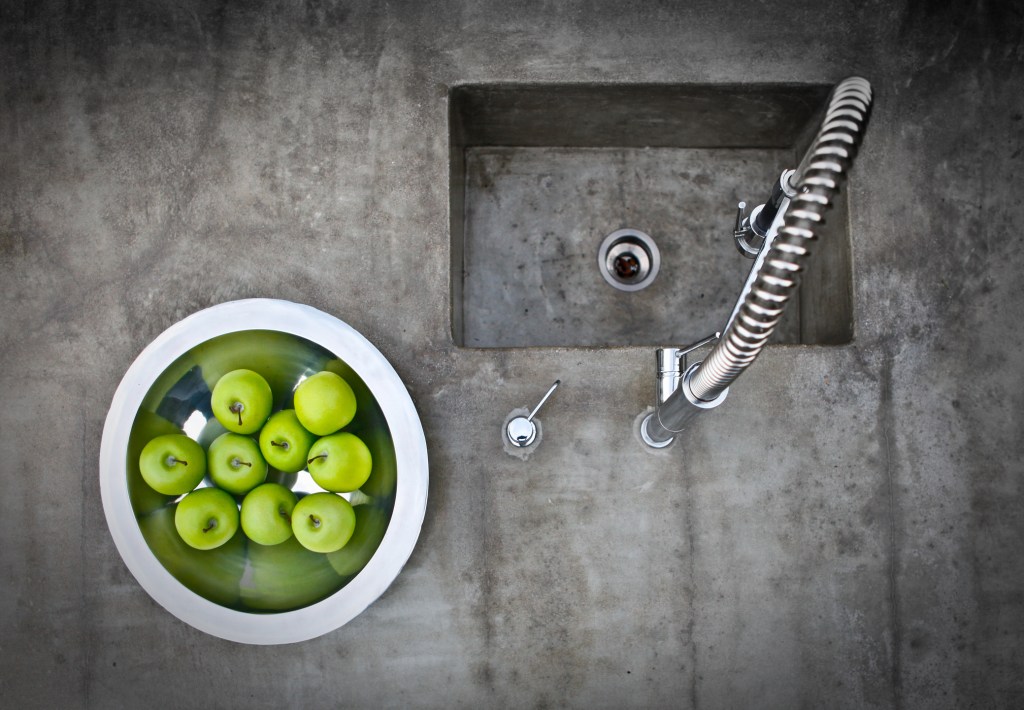 Is concrete a good choice for countertops?
Concrete is an excellent choice for kitchens. Plus, concrete is totally customizable, which means you'll have a kitchen countertop that looks unique. You can design different marbling, veining, coloring, and stamping, and you can put in other design materials like stone, metal, or glass for a more modern look. You can also design a flush-mount sink and a waterfall countertop, which means the countertop extends onto either side, which is also really on-trend. Finally, concrete always looks better with age, so your investment will only increase over time.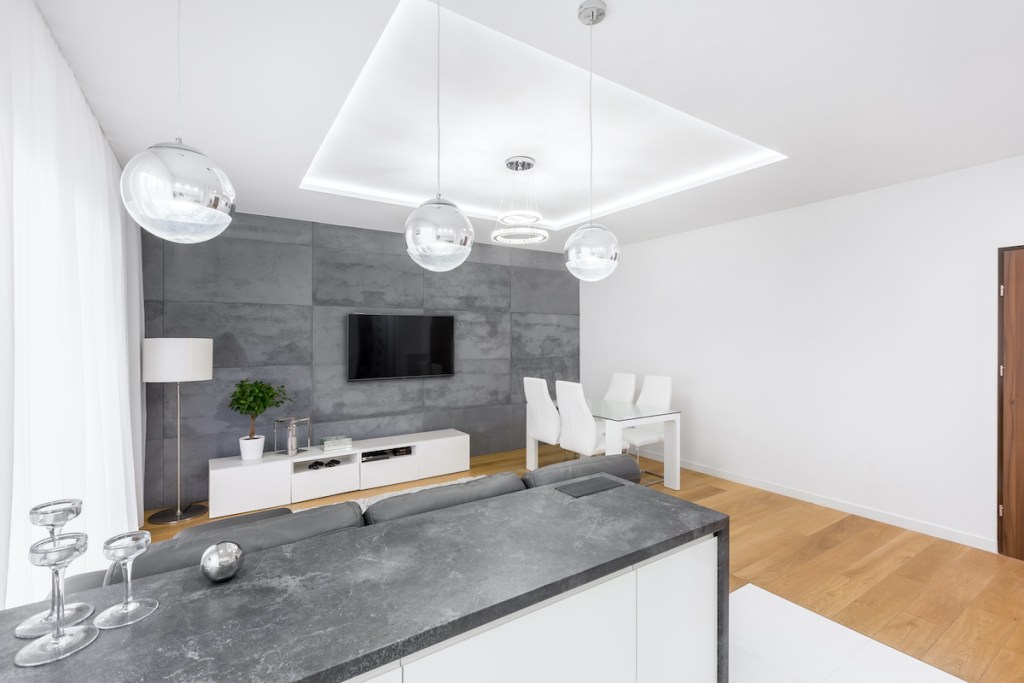 What are the advantages of concrete countertops?
There are many pros of a concrete counter other than aesthetics alone.
Concrete is exceptionally durable and will last a lifetime if cared for properly.
They are easy to clean as long as they are sealed.
They are scratch and dent-resistant, which is why so many people choose them for kitchens.
They also withstand heat, so you can put a hot pan on top of it, and it won't hurt the counter.
Concrete will also increase the value of your home because it is considered a luxury material and will be a show-stopper when people see your kitchen.
What are the disadvantages of concrete countertops?
There are a few cons to consider before you have concrete installed.
First, they must be cared for properly, which means resealing and waxing. Concrete is a porous material, so if you don't do this you'll risk discoloration when spills happen, and they can be nearly impossible to get out.
Another con is the price. Customizing is wonderful but it comes at a cost. Concrete countertops require a lot of labor to make and install, so you'll get charged a premium.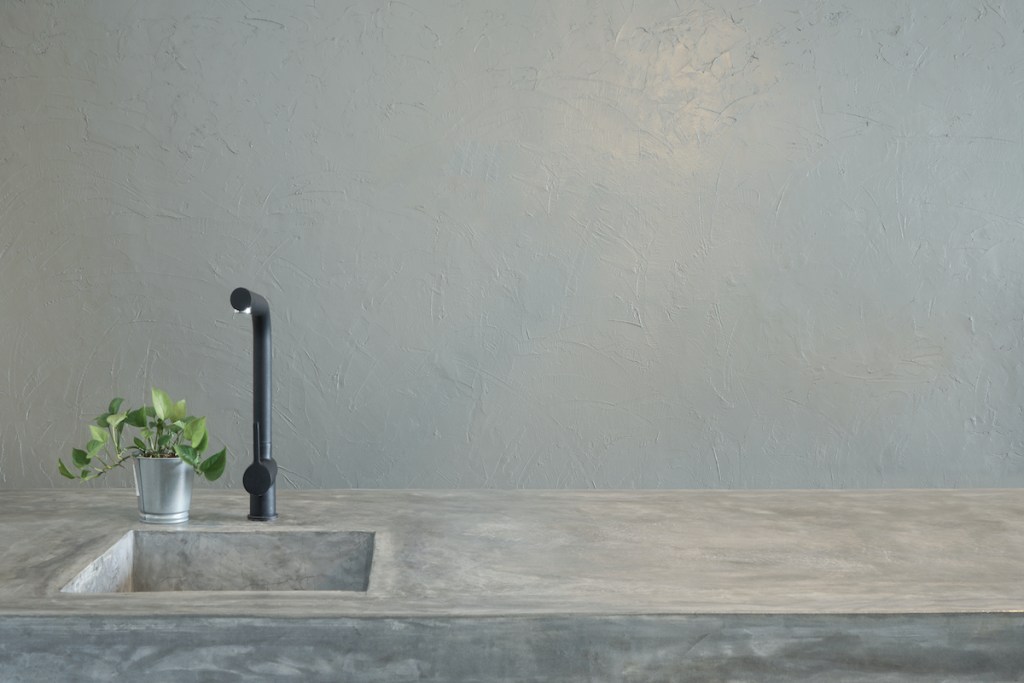 What questions should I ask before I install concrete countertops?
Based on the pros and cons above, ask yourself these questions before you decide.
Do I have the time and commitment to regularly reseal and wax the countertops?

Do I have the budget for installation and maintenance?
Are my kitchen floors and cabinets built to stand the weight of concrete or will they need to be reinforced?
Have I seen concrete in person, and do I feel it goes with the rest of my home's overall design?
Do I know what it takes to repair concrete should something go wrong?
Concrete can weigh up to 20-25 pounds per square foot, so make sure your contractor has experience with concrete so they can offer advice on whether your cabinets or flooring require reinforcing. You'll also want to ask if your countertop will be fabricated offsite or poured in your kitchen because that will impact dry time and when you can use your kitchen. The wonderful thing about concrete is that it can be poured in whatever shape or size you need, making it a great choice for kitchens that have a unique layout or size considerations.
There are so many materials you can use today on kitchen countertops. From granite to marble to quartz and natural stone, you have a plethora of options. But remember, you'll want to look at the pros and cons of each based on how you will be using the space and your commitment to its upkeep.
Concrete is used in bars, restaurants, garages, and other buildings because of its durability and style. Concrete also offers a unique, industrial look that's been popular during the past decade. Once you settle on concrete countertops, the fun of designing them the exact way you want begins. Look around at options and measure the pros and cons so you know all of the possibilities that exist for your dream kitchen.
Editors' Recommendations