Enjoying your patio is great for spring and summer when the weather is warm, beautiful, and sunny. You can have fun outdoor barbecues or laid-back get-togethers that everyone will enjoy. When it comes to hosting on your patio during the cold days and nights of fall and winter, however, things can be a bit more complicated. Patios are oftentimes directly next to your home, making bonfires a hazard.
The best way to create a cozy patio space during cold winter nights is with an outdoor heater. Outdoor heaters may or may not work for your area, depending on a few factors. Luckily, determining whether or not an outdoor heater is best for your patio can be a quick and easy process. Check out the pros and cons of an outdoor heater to help you decide if it's the best option for your patio.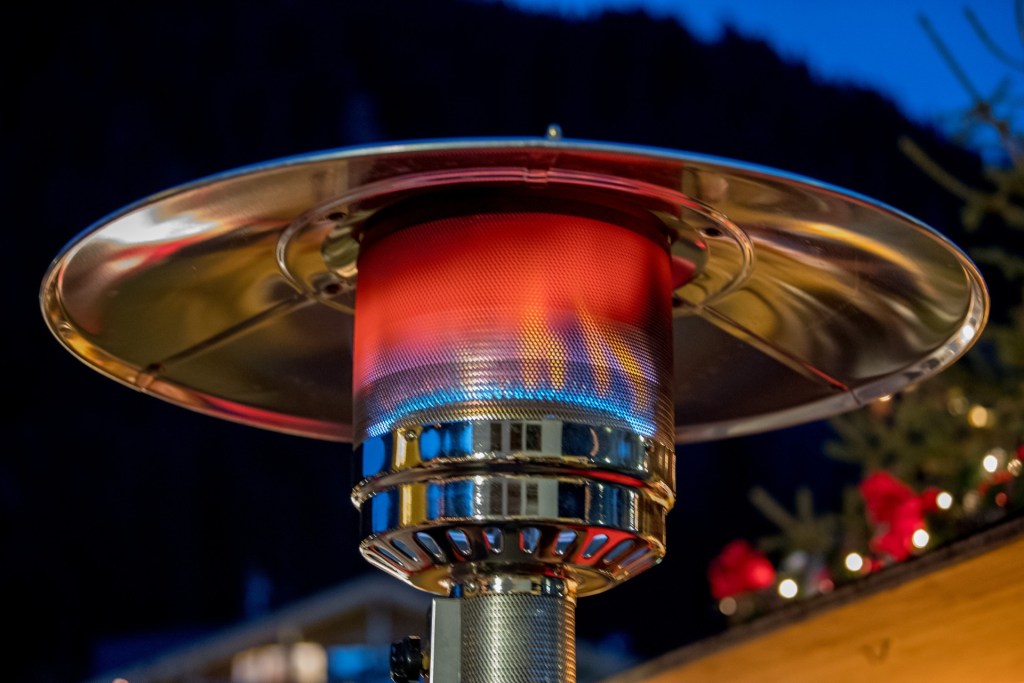 What is an outdoor heater?
An outdoor heater, often referred to as a patio heater, is a heating appliance that can generate thermal radiation and is safe for outdoor use. This type of device is typically constructed with a burner on top of a pole. It burns petroleum gas, propane, or butane and directs the flames toward a metal screen that radiates heat.
These appliances are typically thin and tall, which is great for conserving space for outdoor furniture and barbecues. Outdoor heaters are popular for the fall and winter months and help make your patio feel warm and cozy, no matter how cold.
Pros of an outdoor heater
Outdoor heaters have many benefits, making them a common and trending appliance for many households to have. Check out these advantages of having an outdoor heater of your own:
They permit outdoor gatherings when it's cold. Outdoor heaters are all about making your outside enjoyment last longer, says Northline Express. Just because summer comes to an end doesn't mean your outdoor get-togethers have to end, too. An outdoor heater allows you and your family to keep the patio warm, cozy, and ready to enjoy all year round.
Multiple size and design options. All patios differ in size and shape, so it is helpful to have an outdoor heater that can meet your needs. Luckily, outdoor heaters come in a variety of shapes and sizes.
Affordable. You can find a good-quality outdoor heater for as little as $130 or as much as $2,000. It all depends on your budgeting needs and how much you are willing to spend on a heater.
Can heat a large area. Large outdoor heaters have the benefit of being able to heat large areas. Typically, you should only need one heater to keep your patio warm and cozy unless it is a massive patio.
Versatile for a variety of weather conditions. Many outdoor heaters allow you to control the temperature. This is great for adjusting the heat radiation depending on how cold it is outside. It allows you to accommodate for those extra-chilly days with ease.
Efficient. Many outdoor heaters are designed to be efficient and energy-saving. They don't require much power to radiate ample heat.
Portability and easy placement. No matter what your patio looks like, you will be able to find the perfect spot for your heater. Just like rearranging your patio furniture, you can rearrange your outdoor heater with ease.
Modern and stylish design. Modern outdoor heaters are created with design in mind. Many of these heaters feature sleek, natural-looking finishes that glimmer in the light.
Cons of an outdoor heater
Even though there are many great benefits to an outdoor heater, there are some cons you should consider before purchasing one:
Natural gas heaters require installation. Natural gas outdoor heaters will be the second-most-affordable option to operate year round, but it requires the most expensive initial cost. Natural gas heaters need to be hooked up to your natural gas line, so a professional needs to be hired for installation, advises Trans Blue.
Electric heaters cost more in the long run. Electricity rates are typically higher than others, making these heaters more costly to power.
Propane heaters are more expensive than natural gas. Propane heaters are more expensive to operate than natural gas heaters, even though they don't have installation costs. You need to repeatedly replace propane tanks as they run out.
Wood-burning heaters require more maintenance. Wood-burning heaters are the most affordable, but require the most maintenance. You need to consistently clean out charcoal and burned wood before or after each use.
Can have a negative effect on the environment. Outdoor heaters in general can have an adverse impact on the environment. They consume energy and produce carbon dioxide, which is something to consider.
As you can see, there are many great benefits to an outdoor heater. They are easy to use, efficient, and fun. These heaters are a sure way to extend your outdoor season throughout the colder months. It is important to consider both the pros and cons of outdoor heaters before deciding if it is the right buying option for you. Consider your patio space and whether an outdoor heater will help improve its enjoyment for you and your family. Regardless of whether you get one for your patio, there is no denying the many great benefits that an outdoor heater has for improving the enjoyment of the cold winter months.
Also, if you decided to have a patio heater, you will need to protect it when not in use. Stick with us and check out our list of amazing patio heater covers.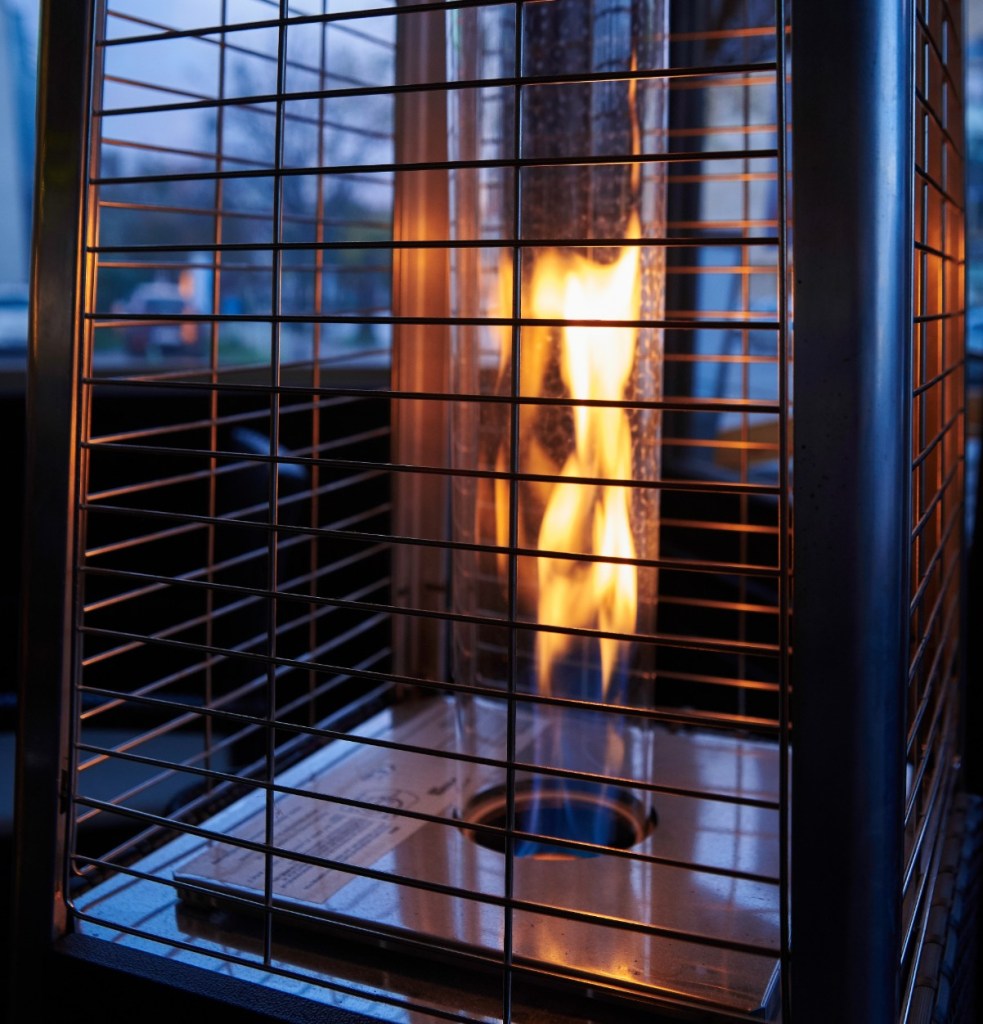 Editors' Recommendations