Are you looking to improve your living-room design using shelves? Or are you aiming for contemporary living room shelving ideas? Maybe you want something more unique. Something more creative. Something that's never been done before. Or maybe you want something straightforward and traditional. Something that will simply give you the comfortable organization you desire. We present you with great shelving ideas that will suit your needs. They will show you how to cleverly declutter your living room while instilling a comfy look in it.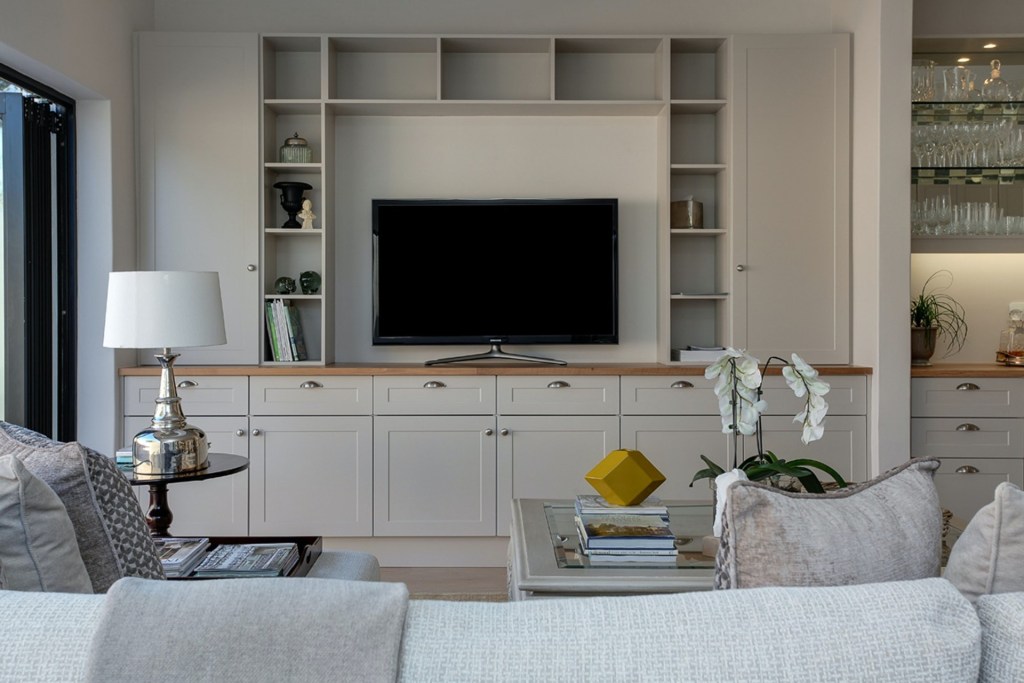 Reverse the idea of chimney alcoves
This shelving idea basically helps you create a chimney look. It allows you to cleverly design a wood-burning "fireplace" sitting in a sleek, gray platform that is flanked by two shelving units on either side. It sits in the alcove while the shelves are protruding. This shelving idea will definitely add some character to your living room.
Recessed shelving
This idea of shelving does not intrude into your living room, which is typically cutting into the wall, leaving a lovely and neat solution. Recessed shelves can either be blended into the wall or made into a distinct feature. Usually, it is manufactured to have an unusual shape. Make sure it is painted a contrasting color, so it stands out as a practical and striking feature.
Hidden storage with open shelves

Drawers and cupboards provide a lot of storage. However, an entire wall of them often looks overpowering. Break it up a little by placing some open shelves in the center of them that will add character and charm. It will provide a unique design statement. Cute DIY Projects says, "Whether it's a floorboard, secret cabinet or just false bottom drawers, having a storage space that's hidden in sight lets you have a great deal of peace and security."
Color-code to prevent clutter
Are you thinking of an eclectic look? Make sure that the items placed on the shelves are neatly arranged based on color coding. It will complement the living-room wall color and keep the overall look from looking cluttered.
Style up your staircase
If your stairs leads to the living room, it makes sense to turn them into a feature. You can make use of a floor-to-ceiling shelving unit that replaces the usual banister as part of your living room. This provides ample storage and looks fantastic.
Ladder shelf
If you want to add some attractive freestanding storage, you can't beat a ladder shelf. It always provides a simple and elegant design. And, its angled shape makes it unobtrusive. A pair of ladder shelves can be tucked into a corner of your living room, providing a useful storage feature that doesn't block light from the window. Collective Gen suggests building one yourself and provides a step-by-step.
Room divider
If you're looking to carve out a separate space, installing an open-shelf bookcase can effortlessly divide a room. This is seen in many loft-like rooms or studio apartments. The use of divider shelves is practical and seamless. It lets light flow from one part of the room to another, and it allows a distinct function in each space. Open-shelving room dividers can be tall (almost to the ceiling) or low (creating a mid-wall separation). In either case, curate them with items that suit both spaces by coordinating the color and type of objects on each shelf.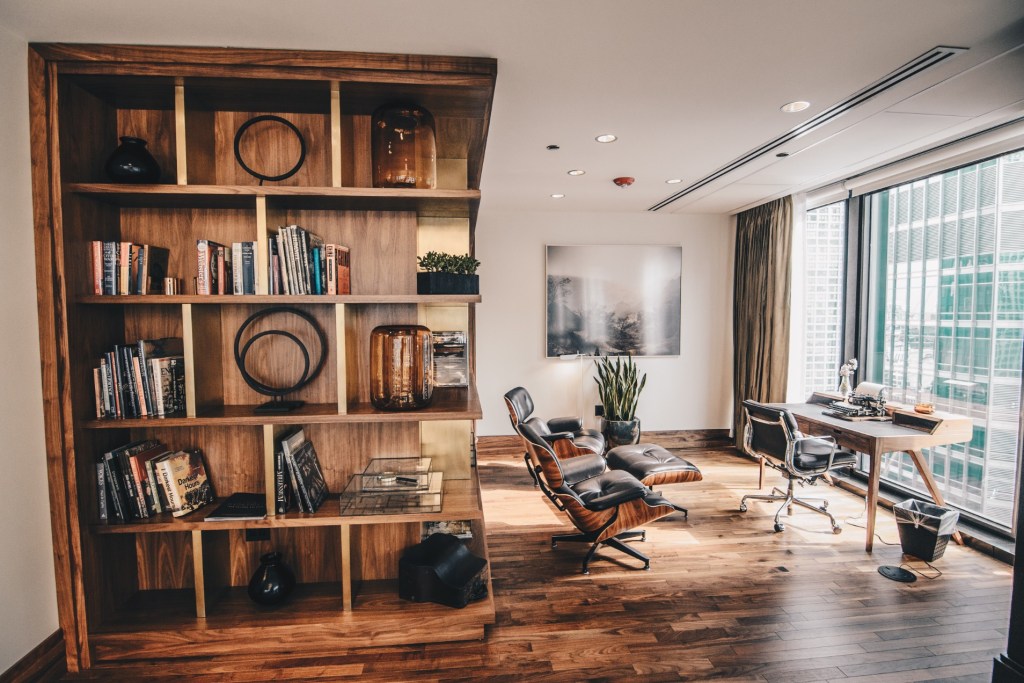 Media wall
TWDAZ explains, "A media wall is a special wall in your home that can house your audio, video and gaming equipment, as well as artwork, photos, books, trophies or other special possessions. You can design this wall in any style, from sleek and contemporary to a rustic country feel to anything in between."
Selective shelving can turn you're that boring TV wall in your living room into a stylish multi-functional feature. Use shelves around your flat-screen TV for a modern feel. It affords you the ability to store small media gadgets and stylishly display items to balance out the technical aspect of your living-room wall. Objects should be carefully selected and streamlined so they're not competing for attention with the TV itself.
Living-room shelves are great for dividing your room and come in different sizes, tiers, styles, and designs. Use them for floating decorative display racks or functional, standalone shelves. Be sure to select one that perfectly suits your needs.
Editors' Recommendations