As the most environmentally conscious generation in history begins taking over the housing market, home builders and real estate companies are beginning to take notice of their needs. Newly built homes, particularly in regions with more aggressive environmental public policies, are often equipped with green technology like solar power and high-efficiency appliances. With electric vehicle sales reaching an all-time high in March 2021 and demand for eco-friendly vehicles expected to continue climbing, homes equipped with EV chargers may be the next in-demand green home feature. Here's what real estate agents are saying about EV chargers in the home.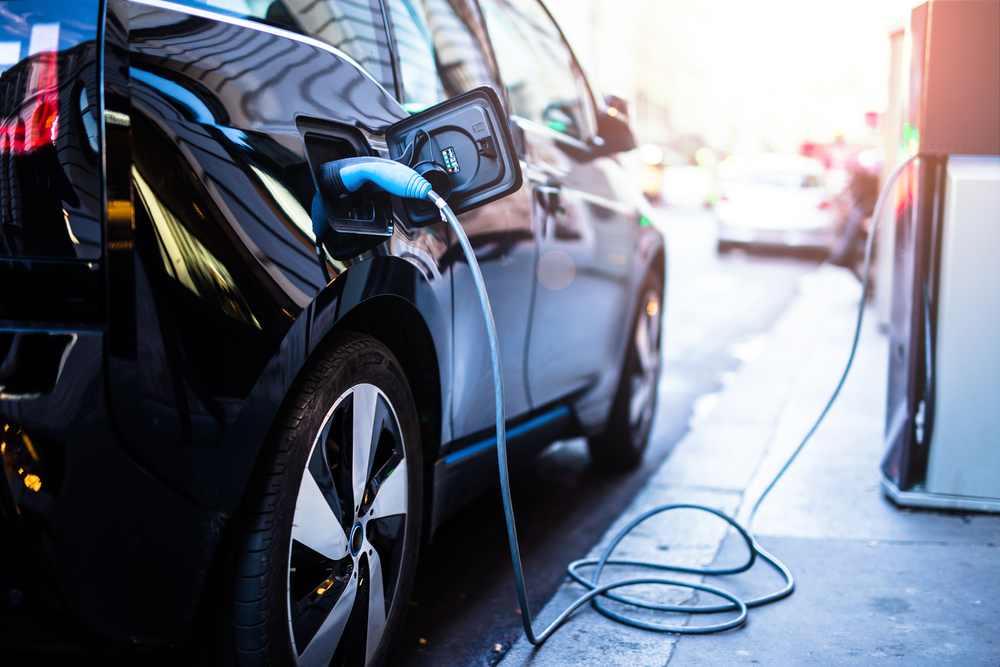 What's the demand for EV chargers in homes?
Along with the increasing demand for green technology in homes, interest in electric vehicles and homes with EV charging stations is growing among the younger generation too. Considering that more than half of Gen Zers and Millennials think gasoline-powered vehicles should be phased out completely over the next decade or two and that Millennials make up the biggest portion of home buyers today, it's safe to say homes equipped with EV chargers will be a hot commodity very soon.
The impact your location has on EV popularity
While overall demand for electric vehicles is on the rise, there is still a large disparity in their popularity between different regions in the U.S. California, for example, beats any other state when it comes to the number of electric vehicles and EV charging stations per capita, according to research by Realtor.com, with states like Florida, Georgia, and Hawaii following close behind.
While the nation may be trending toward more EV ownership, certain regions will remain ahead of the game.
Do home electric car chargers increase property value?
According to Realtor.com's research, there is a clear connection between housing markets with high home values and the number of nearby EV charging stations. The problem, according to Keller Knapp Realty's Tom Trimble, is that the correlation doesn't imply causation. From this data alone, it's impossible to tell whether at-home EV chargers are increasing the values of homes or if wealthier homeowners are simply more likely to own higher-priced electric vehicles and therefore have EV chargers in their homes.
That being said, a home's value largely depends on how much a prospective buyer is willing to pay for it. Eco-conscious home buyers may be willing to pay premium prices for this convenient feature, leading to a higher selling price.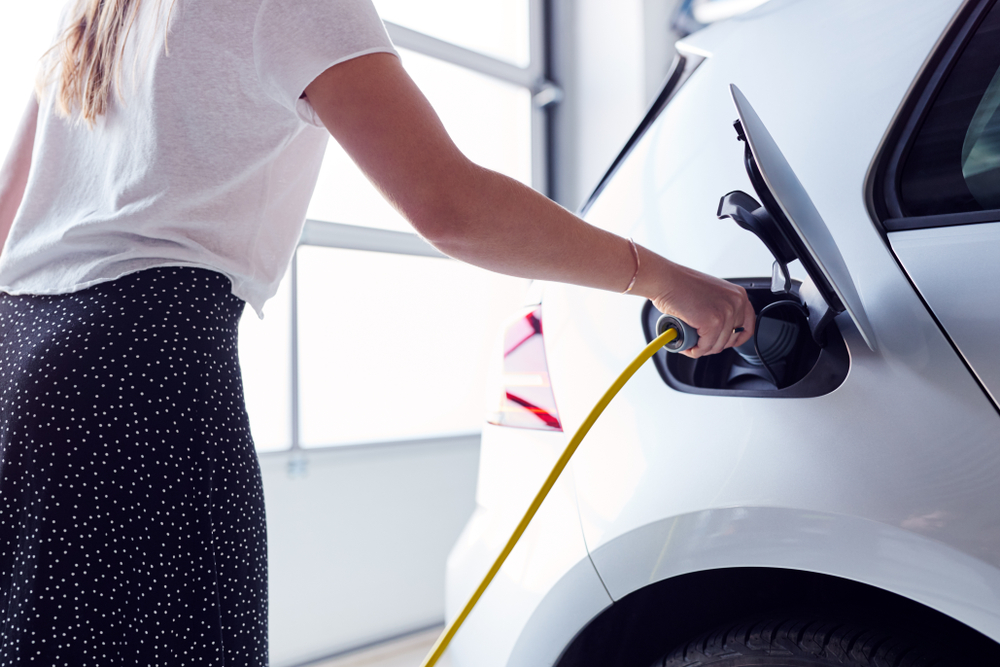 How future demand for EVs affects home building
Many vehicle manufacturers have made bold commitments to phase out the production of gasoline-powered vehicles within the next 15 years, paving the way for a future full of electric cars. These commitments, as well as new building codes that require homes to be able to support EV chargers, will encourage more and more homebuilders to install this feature themselves.
While it's unclear whether an EV charger will dramatically impact your home's property value, it is still a practical move if you've got an electric vehicle. Not only will it make your life easier, but the demand for them will only increase in the next decade or so.
The cost of installing electric car chargers
If you're considering installing an EV charger in your home, whether to prepare for your next electric vehicle purchase or to appeal to home buyers in your area, you'll need to get a good idea of the costs. While most electric cars come with a Level 1 charger included, many EV owners upgrade to a Level 2 charger which powers up the vehicle faster and more efficiently.
A Level 2 charger can range in cost in terms of the product itself as well as the installation fees, but it will typically cost up to $3,500 in total.
Charging station equipment: Up to $2,000
Wiring and installation: Up to $1,500
The demand for electric vehicles has increased in recent years and is expected to continue climbing. With more and more individuals making commitments to eco-friendly lifestyles, purchasing an electric vehicle will likely be on their list of to-dos. EV charging stations are already popping up all over the place, and their presence in homes is becoming more and more popular. While real estate experts are still measuring the impact that electric cars will have on the housing market, it's clear that adding green features to your home can only help your property's value and appeal.
Editors' Recommendations