Do you enjoy hosting outdoor dinners for friends and family? Or do you love reclining outdoors, enjoying nature while reading a good book? A patio adds a whole other room to your home—albeit a room outside the structure itself. Nonetheless, this often becomes your family's "living room" during the warm weather seasons.
However, you might have noticed that this space hasn't changed much in the last decade. Therefore, you might be ready to update your tired patio by adding a few eye-catching amenities. Check out these ideas.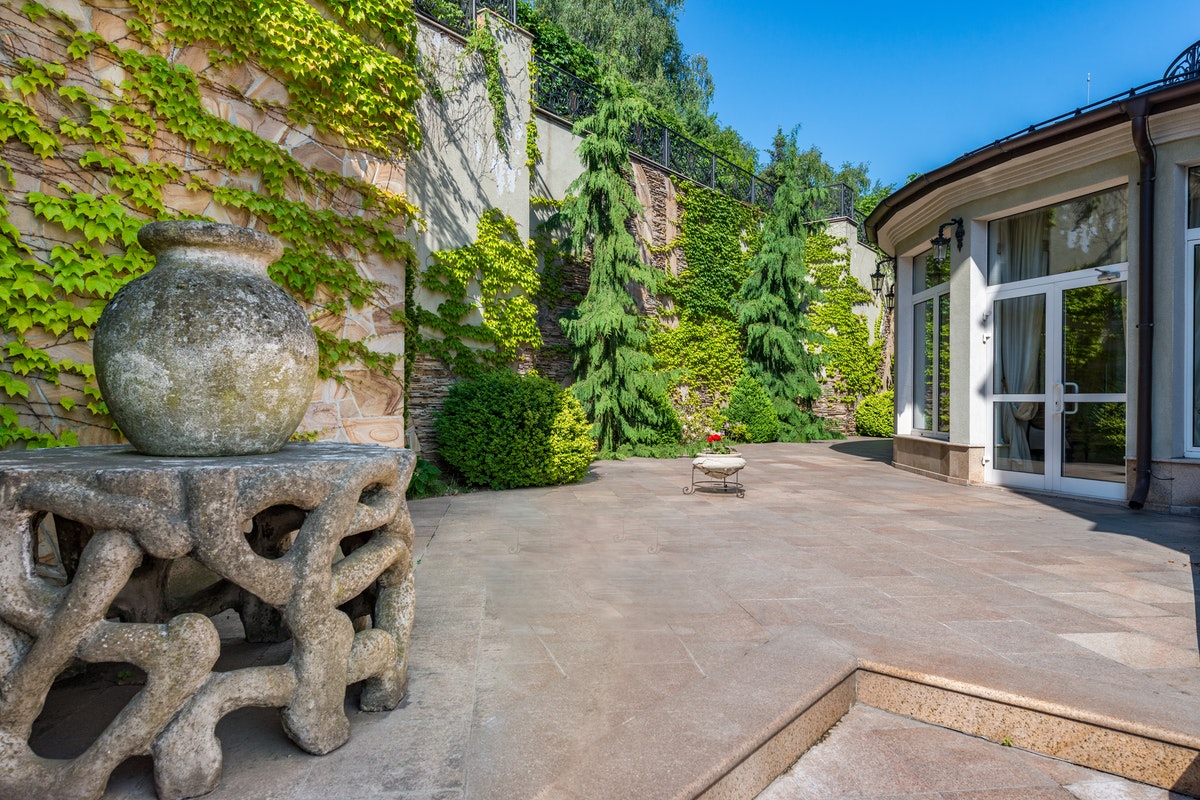 Redefine your patio space with pavers
Installing pavers is a great way to redefine a typical concrete slab patio. Concrete pavers are affordable and come in a variety of sizes, shapes, and colors. Additionally, flagstone, cobblestone, brick, and tile are viable options for a long-lasting surface. To really add a distinctive look, you can try different shades to create a mosaic pattern.
Plus, you'll have an easier time maintaining and repairing this type of outdoor flooring. You only have to fix one brick as opposed to redoing an entire slab. Also, the fix lasts much longer than patching up the cracks on concrete.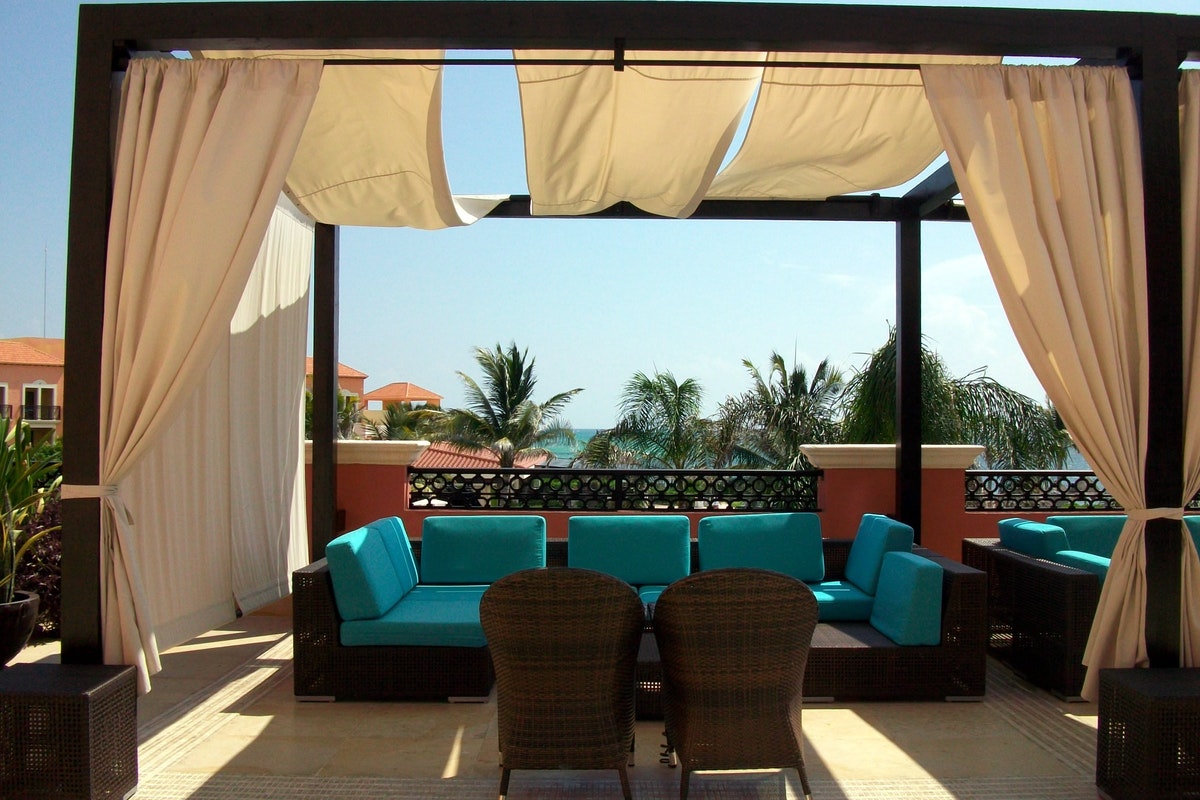 Add some cool shade to update your tired patio.
Create an outdoor haven by erecting shade over your porch. You can make use of some white mosquito netting by attaching them to your home's exterior with hooks, similar to an awning. The chic canopy will tone down the harsh sunlight and bugs.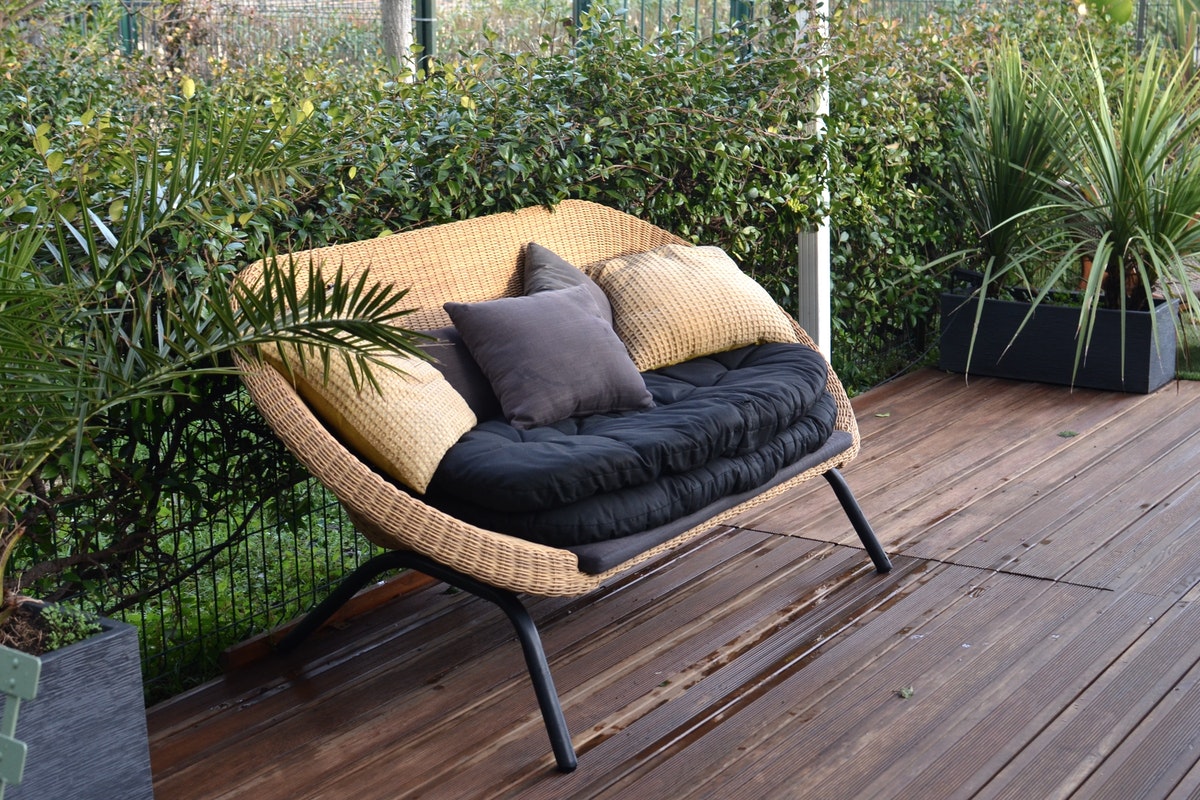 Spruce up the outdoor furniture and include some plant life
If you have metal or rattan patio furniture that doesn't come clean after a rinse-off, you might consider using spray paint to revitalize (or completely change) the color. Likewise, if the cushions show some wear, you can replace them with a whole new color scheme that compliments the colors of the frames.
Adding potted plants or vases with fresh flowers gives more color and texture to your outdoor space. Plants can be placed on tables as centerpieces, or they can brighten up the corners of the patio. Wherever you choose their placement, you might need to get varieties that don't require full exposure to the sun.
Likewise, if you wish to keep low-maintenance plants on the patio, you can choose from different varieties of succulents. These types tend to stay small in stature but still add a pop of color, especially if they're the flowering variety. Nonetheless, they also make cute centerpieces.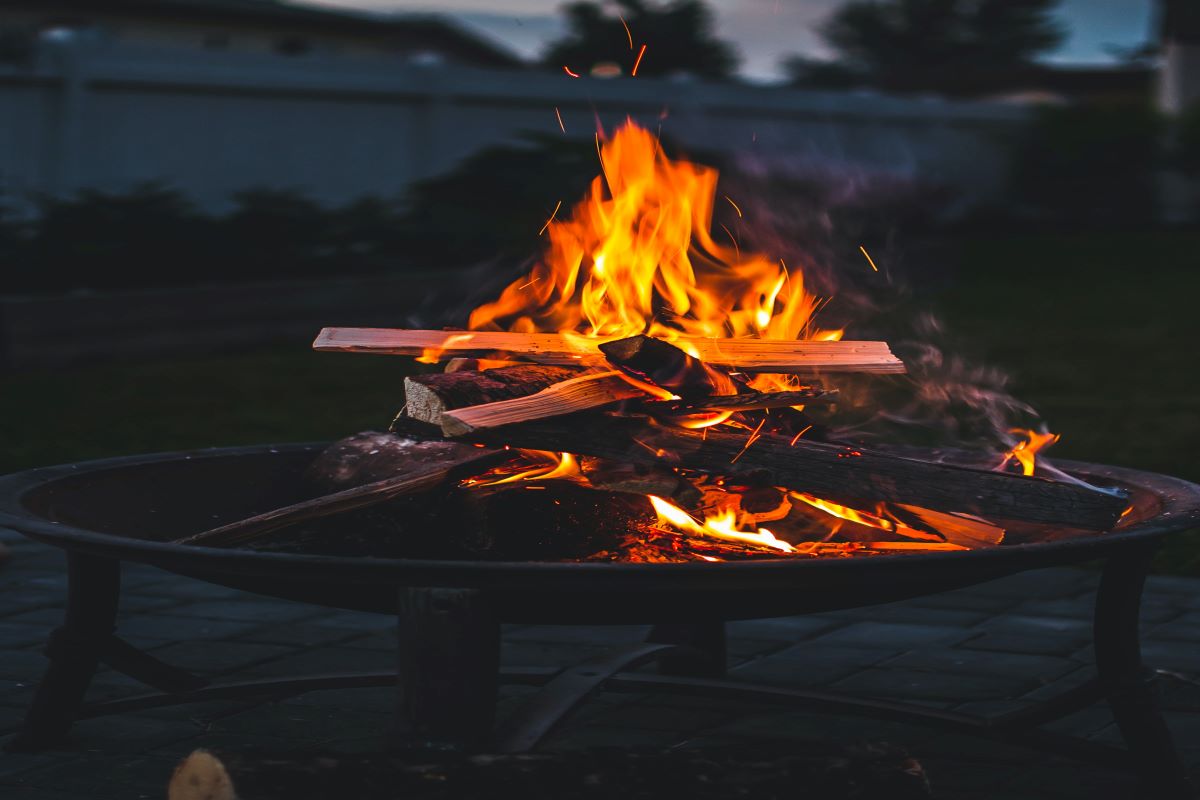 Add a fire pit
When considering how to update your patio, you might try adding a fire pit. They add a fun and cozy flair to your outdoor space. You can fashion a fire pit out of the same type of bricks you would use for a retainer wall. One trick to try is to alternate two different tones as you're stacking them.
For a square-shaped fire pit, you can use rectangular bricks or flagstones. Just be sure to consult with an expert at the home improvement or masonry shop about which materials can best withstand the heat.
Incorporate lighting
There are so many lighting options to choose from, but they all share one thing in common. They all add a unique touch of beauty to your patio. For example, you can take a string of Edison bulbs to hang around the edge of a pergola or across the outer edge of the house. You can accomplish a similar but more subdued effect with tiny LED lights.
Yet another idea is to place ground lighting around the outer perimeter of the patio's surface. You can also arrange faux or citronella candles on the main table and the end tables for a brighter effect.
All in all, the extension of your living space requires as much attention, especially when it's starting to look a little dated. Therefore, when you're pondering how to update patio furniture and ambiance, you can look to any of these (or a combination of these) ideas. You're bound to find an option that suits your taste in outdoor decorating, serves a function when entertaining, and, best of all, fits your budget. So, take a tape measure and your imagination and get ready to add new life to your outdoor haven.
Editors' Recommendations