Winter is here, and there's no better season for staying inside. If you're like us, the cold weather makes you want to transform your home into a warm, cozy paradise that you can hibernate in until spring. Every room in your home deserves a makeover — yes, even the bathroom!
Now is the time to swap your fall decorations for a winter design scheme. You've remembered to trade your regular shower curtain for a seasonal one and have even put out a cozy bath mat, but what about your wall art? Let's discuss the types of winter bathroom decor you can hang in your bathroom, the art styles you should consider, and where to place them.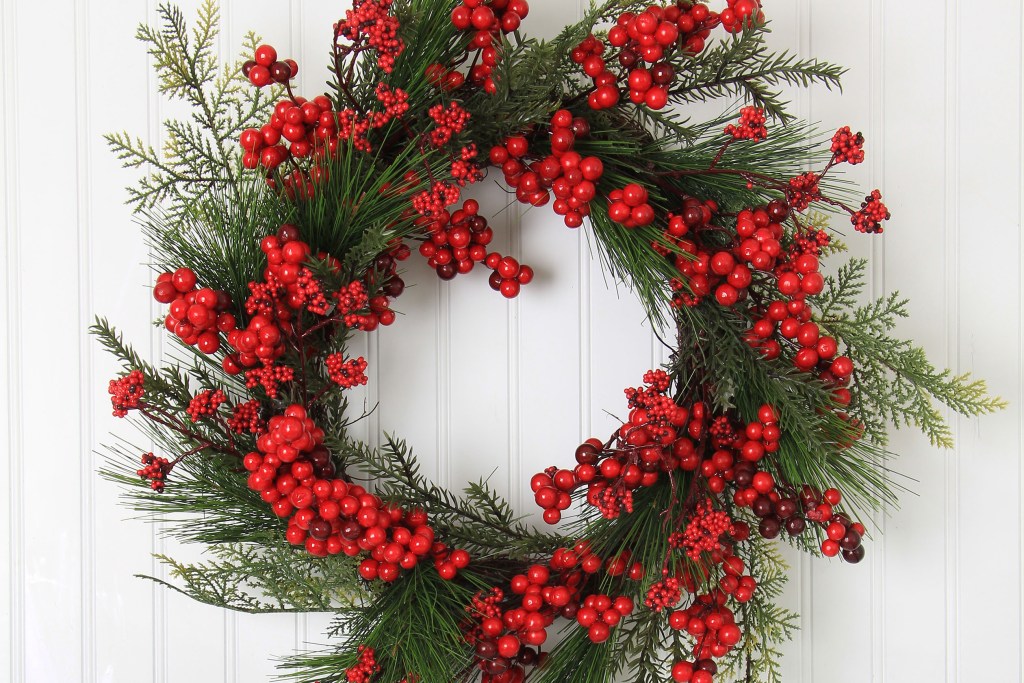 What should I put on my bathroom walls?
Wall decorations are not limited to prints of photographs or paintings. While these can be fantastic options, there are other, less conventional types of wall art you should browse too. These are a few ideas to help you get started.
Photographs and art
When you first think of wall art, you probably think of photos, illustrations, paintings, and other classic art forms. These can look fantastic in any room, even the bathroom. Because there is not a lot of space for decorations in the bathroom, choose simple, small- to medium-size pieces for an understated and sophisticated look.
Garland and wreaths
Bring elements of nature into your home decor with wreaths and garland. Stay away from options that are over-the-top Christmassy. Instead, choose simple greenery that's complemented with natural winter elements, like berries and pine cones.
Wall sculptures
You can also hang unique sculptures on your bathroom walls. Choose something abstract that reminds you of the season, or go with something more straightforward, like a rustic snowflake made of birch branches. The sky is the limit with wall hangings.
What types of bathroom decor pictures should I choose?
Finding art with a subject matter that speaks to you is a deeply personal experience, even when you're just shopping for winter-themed pieces for your bathroom. The most important thing is to find art that you'll love to look at and continue using for many winters. To get inspired, consider these seasonal art styles.
Nature motifs, snowy landscapes, and natural textures
In winter, you can't go wrong with images that remind you of the natural beauty of the season. For wall art, look for photos and artwork that depict wintery landscapes, snow-covered towns, or winter animals like cardinals and deer. You can also incorporate elements of nature into your wall art with a wood frame or sculpture made of natural materials.
Vintage travel
Bathroom art doesn't have to be boring or overly simplistic. Add a little bit of fun to your lavatory with vintage-inspired travel posters. Choose destinations known for wintery fun, like ski resorts or mountain towns. Even if you've never traveled to the location, the pieces are sure to be an interesting conversation starter.
Abstract art with winter colors
If you ordinarily gravitate toward abstract artwork and sculptures, you can still incorporate your personal style into your winter bathroom decor. Abstract pieces can still say winter without being too on the nose. Look for artwork that uses seasonal colors, like green, white, and slate blue, or provokes a feeling of winter chill.
Symbols of the season
You can also look for pieces that incorporate traditional winter symbols and phrases. These images could be snowflakes, peace signs, stars, snowmen, or tidings of comfort and joy. Select pieces that are less holiday-related and more broadly symbolic of the season.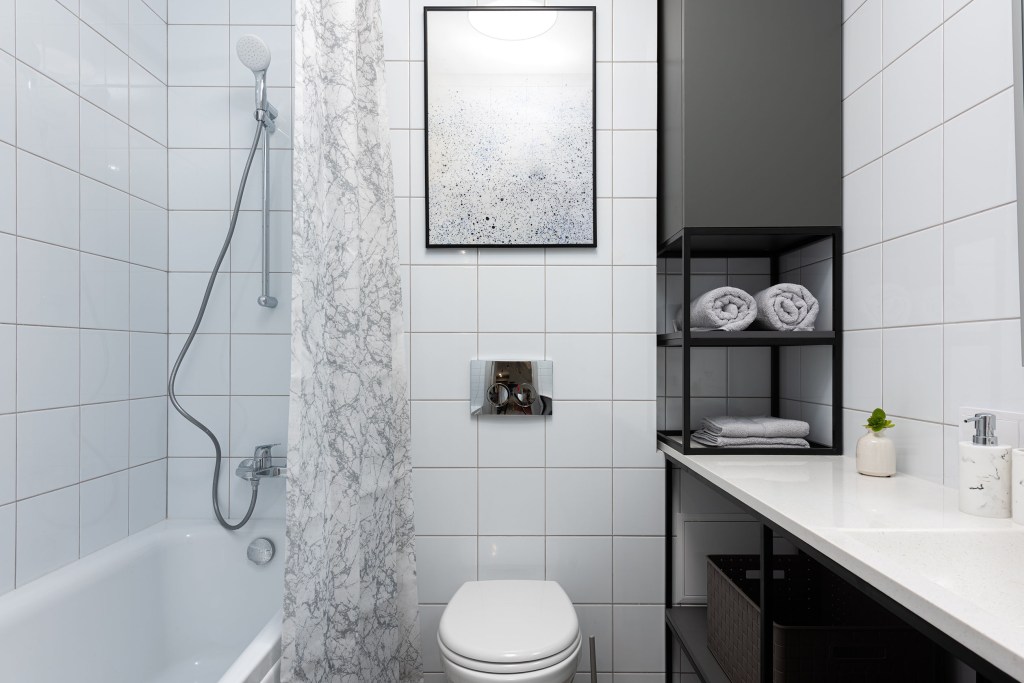 Where do I put pictures in the bathroom?
Bathrooms typically do not have a lot of wall space. The minimal space will limit the amount of art you can hang and the size of the pieces; you don't want to overwhelm the small room with lots of winter art. Here are a few suggestions for where to place your winter bathroom decor.
Above the toilet, bathtub, or towel rack
Since wall space in bathrooms is usually limited, look around for the largest open area to hang your pieces. This may be the wall above the towel rack, toilet, or bathtub. If you already have art hanging in your bathroom, your job is already done; replace the everyday pieces with the seasonal ones.
Around a mirror or window
If you decide to hang garland in the bathroom, there are a few excellent spots to consider. Try draping it along the top of your bathroom mirror or a window. Doing so can give the room a festive appearance without blocking any natural light from the window or the view in the mirror.
Bathrooms are often overlooked when people decorate their homes. But this winter, make your bathroom the star of your home with these seasonal wall art ideas. You can adorn your mirror with classic winter garland or hang an abstract wintery painting above the towel rack. Get creative, and don't be afraid to let your personal design style shine through in all of your winter decor.
Editors' Recommendations