After over a year of working from home, many people have finally claimed an entire room as their home office. Sure, working from the couch, dining room table, kitchen, or anywhere else that's relatively quiet had its advantages but it's certainly nice to have one working space to call your own. If your home office was hastily put together to adapt to remote work, it may be under-designed and full of blank spaces that would benefit from furniture or decor.
While redecorating your home office may not be top of mind because it's not an entertaining or lounging space, it's important to give the room some life. After all, you spend so much of your day there. The room should inspire productivity, creativity, and focus, and the right decor can do just that. Here are some fun ways to fill those gaps and make your home office shine.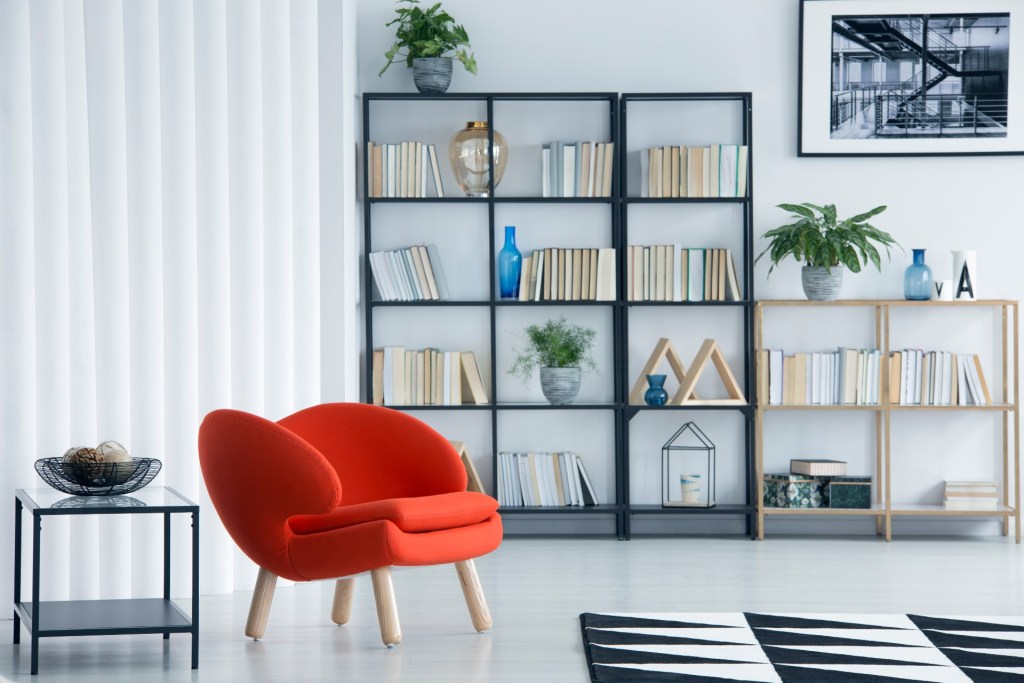 Get yourself a bookcase
Every office needs a bookcase, in our humble opinion, and if you're sharing your home office with your spouse or partner, this can also work as a divider between the two work areas. We love this Striegel bookcase from Wayfair because it's wide enough to work as a divider, but the open shelves keep the room looking spacious.
If the blank space is on the wall, consider this hanging bookcase, also from Wayfair, to fill the space. While you can certainly use the shelves to showcase other decor, candles, and live plants, it will definitely look more scholarly when it's entirely encased in books.
Try a wall-mounted desk
If you are short on space and want to make the most of it, consider a wall-mounted desk. It will fill any blank space, and you can fold it up when it's not in use to give yourself a little extra floor space. We love this leaning wall desk from Pottery Barn, available in black and espresso, because it's a great space saver that still gives 30 inches worth of workspace. It also has a drawer below the desk and cabinetry above, so you can store everything out of sight when you don't need it. Because of its smaller size, it's more of a writing desk, so it's better for those who only need to work from home a few days a week.
If multiple people in the household need to use the office space, check out this hanging desk from Wayfair. It has a simple and sleek wood design with 38 inches worth of desk space. You can easily hang two or three of these against an empty wall to make a miniature coworking space right in your home.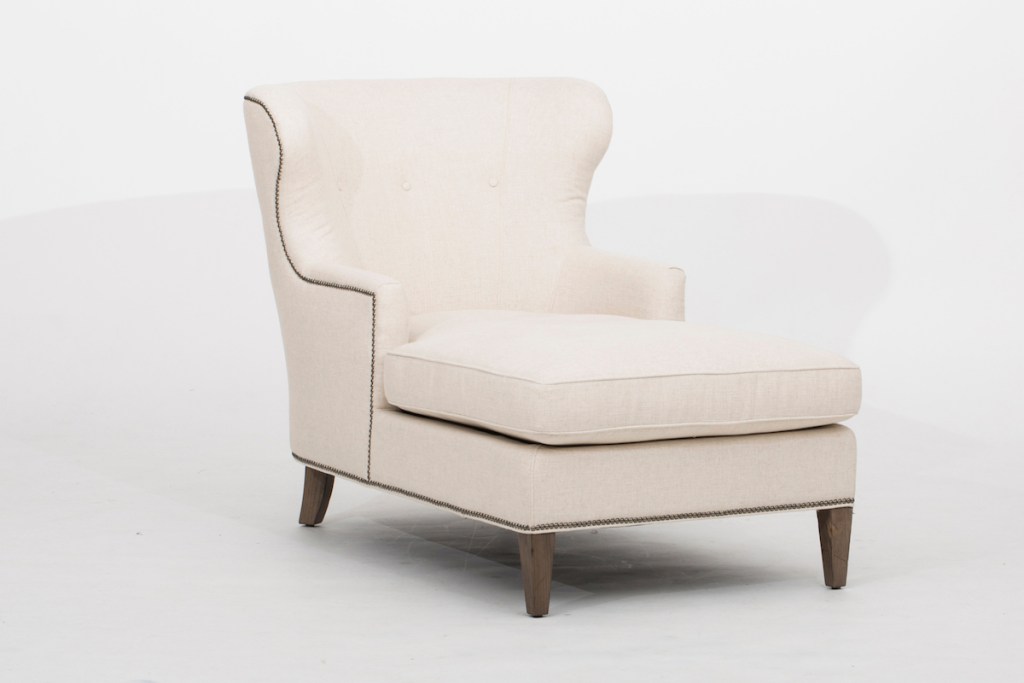 Add a chaise
For that blank space under a window or in a corner, add a chaise lounge to give yourself a comfy change of pace from your office chair. This is a great addition whether you lounge in it during your lunch break or just spend some time working from this cozy spot.
We love this ivory armchair from Burrow. The chaise lounge addition means you can kick your feet up as you work in total comfort or cozy up with a good book at the end of a long day.
Paint the town
Ditch the whiteboards and large easels and opt for chalkboard paint. By painting a short wall, or just a portion of the wall, with chalkboard paint, you can feel like a kid again as you diagram your latest proposal or jot down ideas during a Zoom brainstorming session. You can also leave yourself inspirational notes or doodles for when you need a little extra motivation.
All of the ideas above are both functional and stylish, filling up the blank space in your office with usable and helpful additions. Your office should be a place you look forward to spending time in each morning (as much as you can look forward to a long day of work), so it should inspire new ideas and innovation. The best part is that none of these items will break the bank, so you can give this room a big impact without a big budget. For even bigger savings, you can also shop around for similar items that cost less or wait for these pieces to go on sale.
It's time to invest in yourself and create a space you will enjoy being in every day. This is especially important when winter rolls around and you're spending more time inside, so be creative and make your home office work for you.
Editors' Recommendations