When you think of blackout curtains, you might imagine drab, dreary, all-black linen hanging like a 20-pound weight from your curtain rod. You've come to the conclusion that blackout curtains make your home feel like a dark cave.
However, not all blackout curtains are like that! Sure, they serve their purpose to block out early morning sunlight so you can sleep in, but they can also be stylish and light. Blackout curtains don't have to make your home seem depressing.
Here are four gorgeous options for blackout curtains that make your living space feel delightful.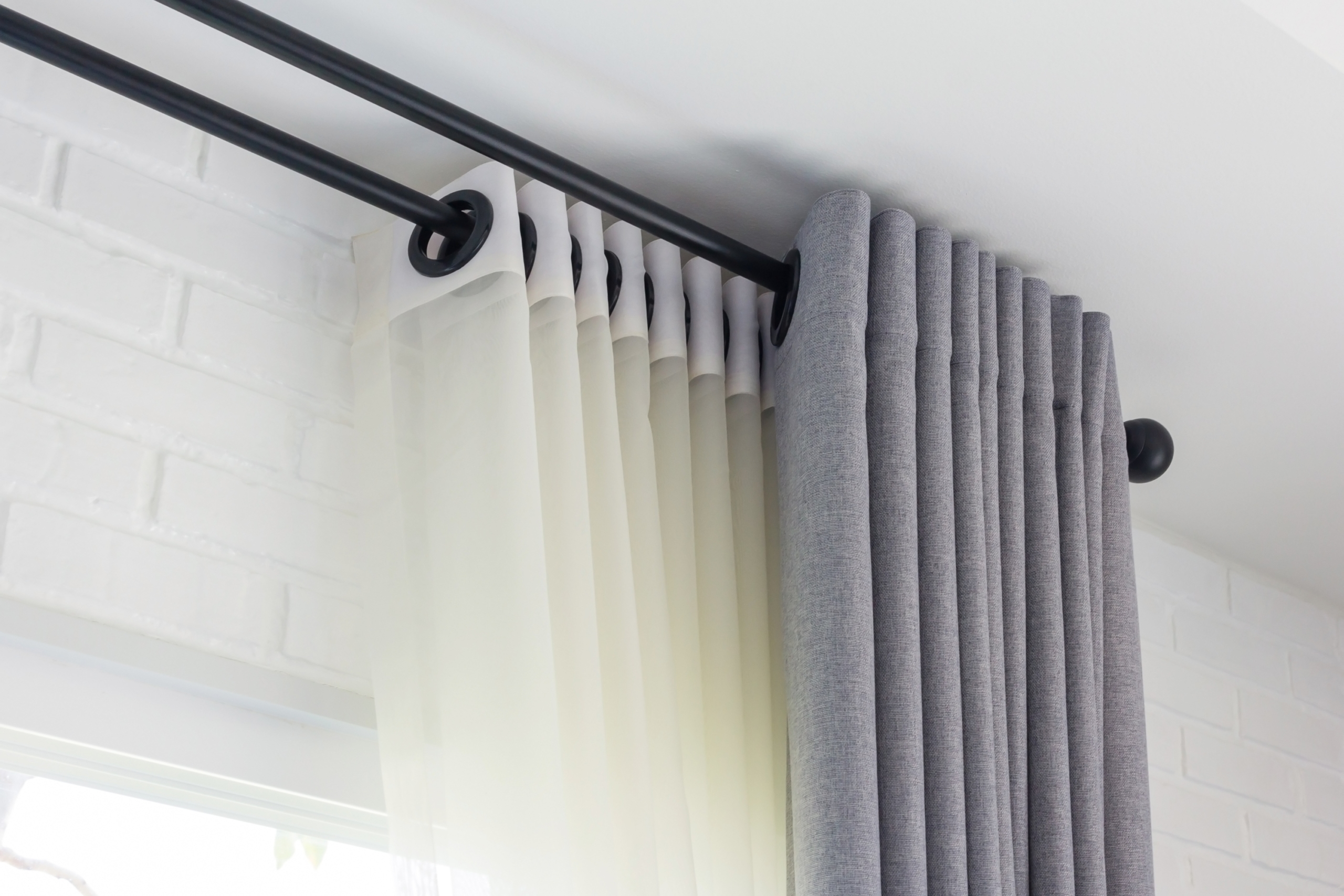 AmazonBasics white blackout curtains
The AmazonBasics white blackout curtains are far from depressing. The white color is light and airy and allows your space to appear more open and inviting.
The thick curtains are made of 100% polyester and are excellent at insulating drafty windows, blocking UV rays, and reducing outside noise. NRS says polyester is the best fabric for blocking UV rays.
These white curtains are far from depressing. They also come with beautifully finished grommets to add elegance and sophistication to your home.
NICETOWN thermal insulated curtains
If you're looking for something with a unique style, the thermal insulated blackout curtains by Nicetown are a great option. Their panels are shorter than most blackout curtains, making them great for kids' rooms or rooms with smaller windows.
The panels are made of 100 percent polyester and come with grommets that allow your space to be cohesive and classy.
What we love about this blackout curtain set is that it's made with a triple-layer design. Each layer helps to block harmful sun rays and insulate your window. The curtain set is lightweight while still offering the maximum privacy that you require in your space.
BGment blackout curtains
The BGment thermal insulated blackout curtains are another favorite. They come in various colors to match your personal design flair and are made with soft microfiber. These particular curtains are also shorter than average, which helps to transform tiny spaces.
The soft microfiber material makes them perfect for bedrooms where people may prefer more delicate fabrics. These curtains also come with grommets to add a touch of elegance to the space.
Additionally, the thermal insulation helps reduce nearly 85 percent of UV light and reduces the cost of your energy bill through its innovative design.
This curtain set is also machine washable, making your life much easier when it comes time to clean your curtains. It's recommended that you use a gentle, cold cycle and tumble dry to preserve the quality of the fabric.
BGment rod pocket blackout curtains
The BGment rod pocket blackout curtains allow you to conveniently hide your curtain rod and elongate the appearance of your curtains. This not only helps you conceal your curtain rod but also allows your ceiling to appear as if it is higher up than it is, enlarging your space.
These curtains are made with a woven, textured pattern that differs from the untextured and boring patterns of standard blackout curtains. The BGment rod pocket blackout curtains come in a variety of colors as well, so that you can choose the shade that best matches your room decor.
Editors' Recommendations