Rugs can make or break a room, making them worth the investment, but they can also be an expensive part of your home decor. Whether you're looking to add color or pattern to a new bedroom or find the perfect rug for under your dining room table, there are so many options of varying sizes, colors, and shapes that can make a room really pop. If you need multiple rugs, you'll want to look at your budget to make sure you don't break the bank.
There are some fabulous options to find cheap area rugs that don't look cheap. There's nothing wrong with finding affordable options depending on what you need, especially if they are in a high-traffic area and you know you'll be replacing them on the regular. Here are a few of our favorite places to shop.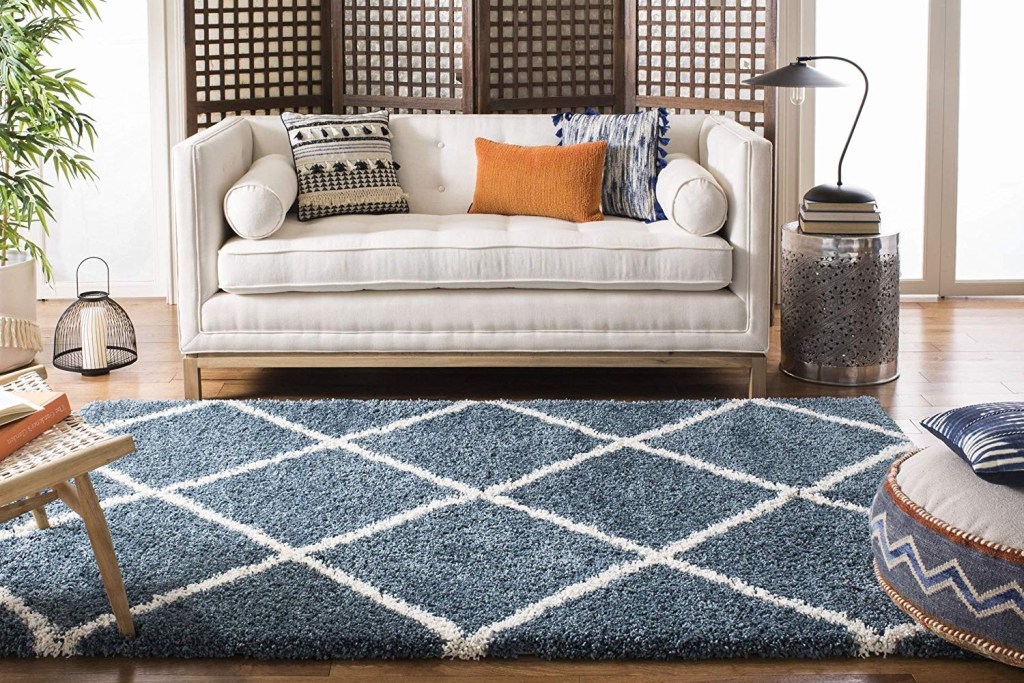 Where can I get the best machine-washable rug?
We love Ruggable for rugs you can clean endlessly and still look like they are newly purchased. Their rugs are stain-resistant, water-resistant, and will fit into most washing machines. They also come with rug pads that are machine-washable. They come in runners up to 9 feet by 12 feet and have so many options for colors and styles (traditional, vintage, floral, contemporary, and more), so you can easily find what you're looking for in any room. They have indoor and outdoor options, which are perfect for households with pets and kids.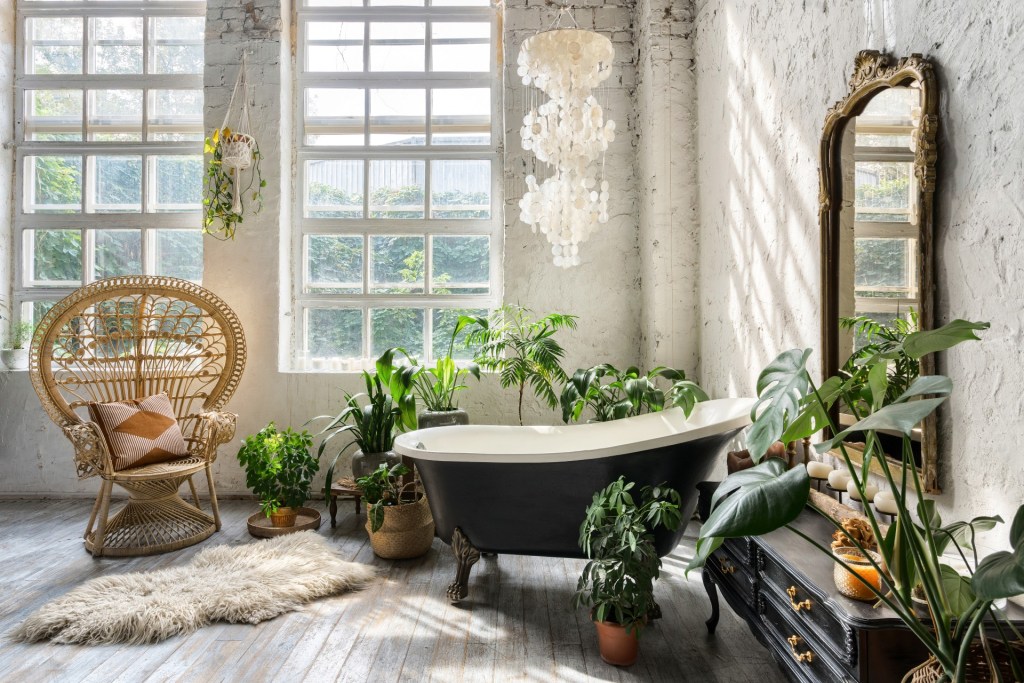 What's the best retailer for boho area rugs?
If you have a bohemian vibe going on in your house, you'll want to check out Urban Outfitters. You can search by color, price, and style. You can't find a more extensive collection of boho rugs anywhere else, and the prices are reasonable considering how well made they are and how gorgeous they look in a bedroom, bathroom, living room, or entryway. We love this Honor Medallion rug for a cool boho appeal with a ton of vibrant colors.
Where can I find vintage-looking rugs?
We love Etsy and Revival Rugs for vintage-inspired rugs that look expensive but are actually fairly affordable. Depending on the rug, you can find homemade, one-of-a-kind rugs that would look stunning in your home. Prices range depending on the material and size, but you won't find looks like this anywhere else. At Revival, you get free shipping, free returns, and $40 off your first purchase. At Etsy, it depends on the shop owner, but you'll feel good knowing you are supporting small businesses.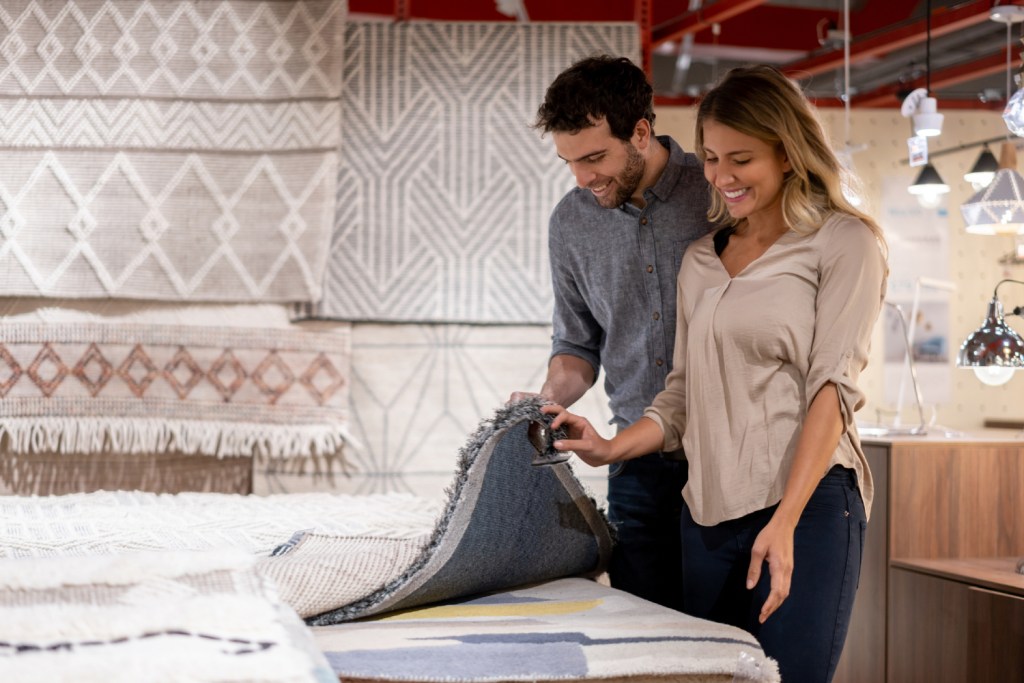 What is the best place to find reviewed, affordable rugs?
Amazon is known for the place to get tech items, clothes, and household goods, but it's also a great place to find rugs that are affordable and where the reviews can impact what you buy and what you pass on. They have no shortage of reviews on rugs of all sizes and a clearance section if you need a new rug in a pinch and don't have (or want) to spend a ton. If you have Amazon Prime, it ships free, and you can sort the rugs by star rating and see the actual rug in people's homes to know if it's right for you. You can also sort by price, color, shape, pile size, and room, so it takes a lot of the guesswork out of the equation.
Whether you're redecorating, remodeling, or want to update a tired bedroom or dining area, a new rug can help tie the space together and breathe new life into it. Rug placement is also important, so before you buy, we recommend putting tape down on the floor where you plan to put the rug to envision how it will look. This measurement helps avoid the pain of buying the wrong-sized rug and having to return it, especially if you buy it online.
Other considerations are how easy the rug is to clean, which will depend on the material. Some rugs (like wool) have to be dry-cleaned, which can get expensive, so you'll want to factor that into the overall cost of the rug. Others hold up better in high-traffic areas versus ones that may be in a guest bedroom or bathroom. All of those should be considerations to get the most life out of your rug. When cleaning, whether with chemicals or steam cleaning, test on a small area beforehand to avoid damaging the rug.
You can't go wrong with any of these retailers, and they will offer the character and color that you've been looking for in your home.
Editors' Recommendations