With a soft, fluffy and functional floor sofa you can decorate and lounge in any room of your home. Use them as extra bedding, additional seating or to create a complete room style that is irresistibly comfortable for family and friends of all ages.
Whether you are looking to complement your current furniture or want to change your entire home décor to a more breezy and mellow vibe, everyone loves the idea of relaxing in a cloud-like pouf that is both comfy and supportive of your body. These versatile "lazy sofas" are ideal for dens, kids' bedrooms or even offices to give you a place to sit back and relax in comfort. Let's take a look at our favorites.
Big Joe Media Lounger
Best overall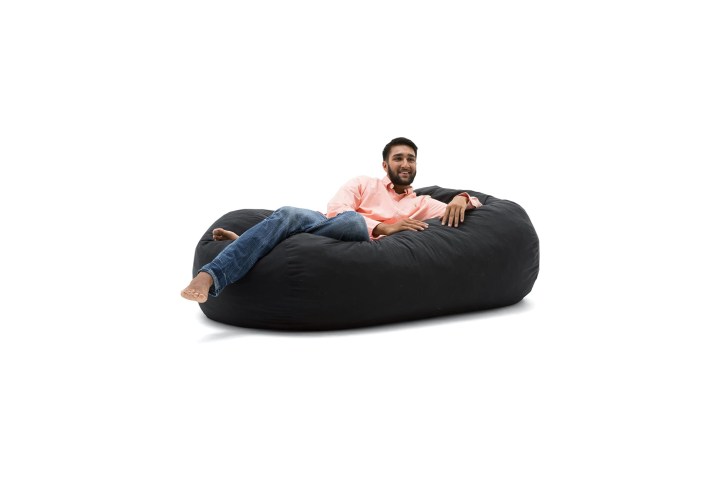 The Big Joe Media Lounger is an oversized floor sofa that is filled with super cozy foam to contour your body and provide lasting support. With a smooth, twill cover that is durable you can enjoy this lounger in any room for casual seating that is portable.
Butterfly Craze Kids Floor Pillow
Best for kids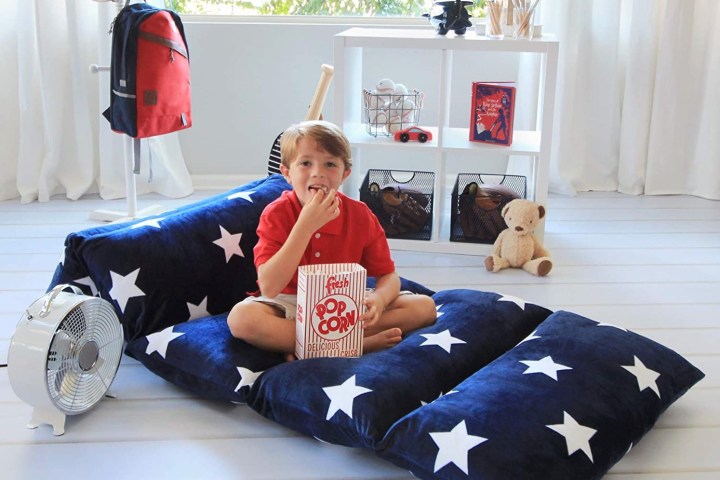 Fold out the fun with the Butterfly Craze Kids Floor Pillow. Perfect for sleepovers, gaming or reading this super soft lounger is made from premium fabric that can be stuffed with five pillows to create the most comfortable floor couch that kids will love. The patterns and softness of the fabric won't fade, while you effortlessly machine wash it in cool water and dry at low temperature.
CordaRoy's Chenille Bean Bag Chair
Best convertible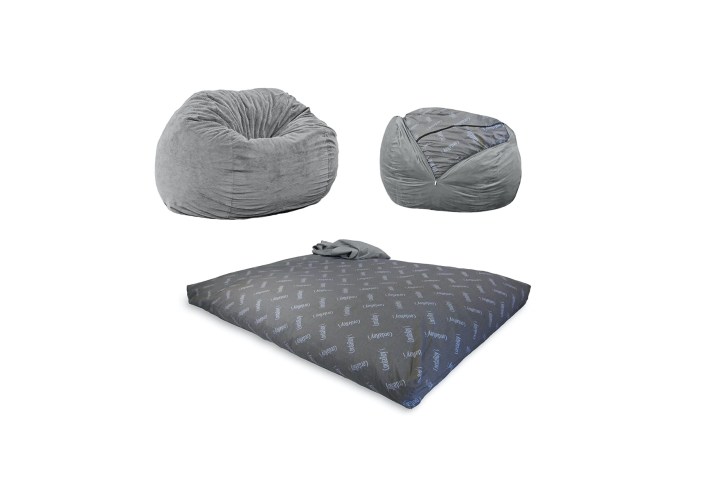 Turn your room from a lounger to a bedroom quickly and easily with the CordaRoy's Chenille Bean Bag Chair. Simply unzip to remove the cover and enjoy a queen size bed that is comfortable for overnight guests or just to relax. The soft washable cover is made from plush microfiber that is durable and smooth.
There is nothing like the comfort of snuggling in a floor couch to relax on your own or hang out with loved ones. These popular loungers are great for all homes and work well in any room of your home. The "lazy sofas" in our selection are sure to enhance your home décor and provide a comfortable spot that everyone will love.
Editors' Recommendations