If you're a side sleeper, you know how important having the right mattress can be. You need one that supports your spine, neck, and head and is comfortable enough that you don't wake up sore or with one (or both) arms asleep in the middle of the night. While many experts have long promoted back sleeping as the best position for your body, side sleeping can help reduce snoring, low back pain, and, according to Healthline, relieve chronic pain from conditions like fibromyalgia.
But does a side-sleep mattress exist? The short answer is yes; there are mattresses for sleeping on your side. You just need to know what to look for before you buy. Here are a few items to check off your list before you bring home the perfect mattress.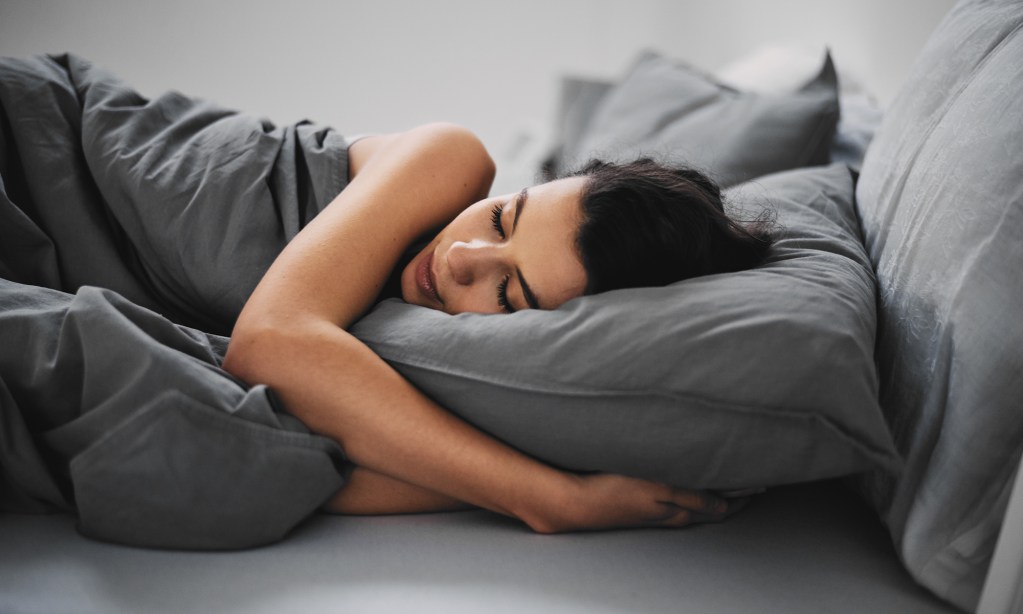 What is the best mattress material for side sleepers?
When choosing the right mattress, you need to know what to look for (i.e., innerspring vs. memory foam, mattress firmness, etc.) to make sure you aren't replacing one problem (snoring) with another (low back pain). Side sleepers need a mattress that contours to their entire body like memory foam can do and has pressure point relief in the neck, shoulder, back, and knees. We love the Helix Midnight for just this reason. It comes with individually wrapped coils for optimal support and isn't too firm that you won't be able to get comfortable.
For a little more luxurious night's sleep, check out the Saatva mattress. The plush material is a dream for side sleepers, as is the coil-on-coil construction, offering pressure-point relief and a three-inch Euro pillow top. Both are medium hard and medium soft, respectively, which helps cradle your joints.
What mattress helps with back pain?
Often, people become side sleepers because they experience lower back pain from sleeping directly on their backs. The Wink Bed is one of the best mattresses for side sleepers that will alleviate back pain. In fact, SleepFoundation.org named it the Best Mattress For Back Pain because it's not too firm but not too soft. It's made of foam and micro-coils, which provide relief for pressure points while maintaining a cool surface via a ventilation system if you happen to run hot at night.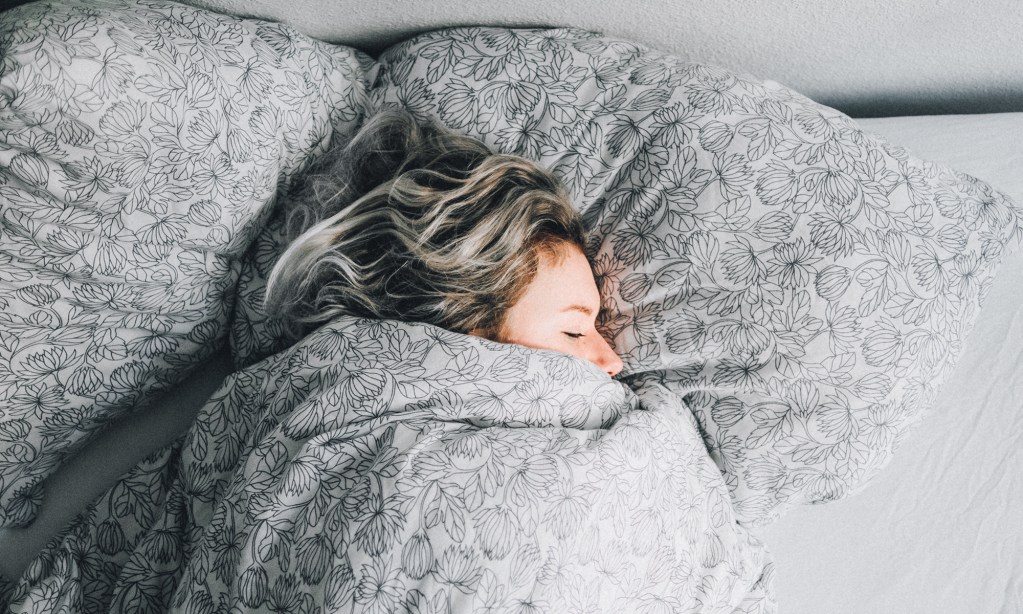 What is best for side sleepers who share a bed?
If you sleep in bed at night with your significant other, small child, or giant dog(s), you want to make sure their weight won't offset the goodness your mattress offers. You want to look for a mattress, like the GhostBed Luxe, that has contouring "gel memory foam and Ghost Bounce foam," making it feel like you're sleeping alone. You won't get woken up every time there is movement, and it's one of the best cooling mattresses as well.
As Goldilocks would say, if you want a mattress that's ideal for the side sleeper in your life, choose a mattress that's not too firm or too soft but just right. If it's too firm, it will put unnecessary pressure on your shoulders, hips, and knees, and if it's too soft, it won't provide the proper support. This can lead to a restless night's sleep or, worse, back pain. You also don't want a lot of "sinkage" to happen when you sleep, meaning you slip off the coils onto the inner mattress. If that happens, the coils can't do as they are intended, and you can wake up with pressure-point pain as well.
As any side sleeper knows, you have one side that is the preferred side to sleep on, but you may occasionally have needed to switch sides to give your joints relief after so many hours. The mattresses above should help with this problem, allowing you to stay on one side the entire night and, therefore, getting a much more consistent night's sleep. As with anything, there are supporting characters to help side sleepers rest. Make sure you also invest in a good pillow meant for side sleeping that supports your neck and head just right. Side sleepers often also sleep with a body pillow or small pillow between their knees to keep them aligned with the rest of their body.
Finally, choose a comforter or duvet that has cooling properties if you tend to sleep hot or one that has adequate weight if you like to be on the warmer side (i.e., goose down). All of these will contribute to a perfect night's sleep for you or the side sleeper in your life.
Editors' Recommendations