If you were following the Tokyo Olympics on social media this year (and honestly, who wasn't?), you've probably heard of airweave, the company that provided some 18,000 mattresses for the games. And while social media was quick to dub them "anti-sex beds," the truth of the matter is these beds were made with sustainability, cleanability, and function in mind.
They're brand values that the company likes to tout; a quick visit to airweave's website shows that customization, washability, and eco-friendliness are part of how it markets its products to potential customers. Central to the company's product line is the airweave Mattress Advanced, an extra-firm option available in twin, twin XL, full, queen, king, and California king sizes, made out of the resin fiber used to create fishing line (yes, fishing line).
But is this the right mattress for you? We investigate.
Delivery and unboxing
A queen-sized airweave Advanced was delivered to me via FedEx. It arrived in three separate boxes (two on one day, while the third arrived the next day). The boxes (sized 62"x 17"x 29.5") were all relatively light to maneuver around on your own, but if you have to go up or down stairs (as I did), it's best to have someone to help.
Included in the boxes were top and bottom covers, two soft layers, an inner cover, three dual-mode airfiber blocks, and setup instructions. The boxes were well-packed with no unnecessary packaging materials.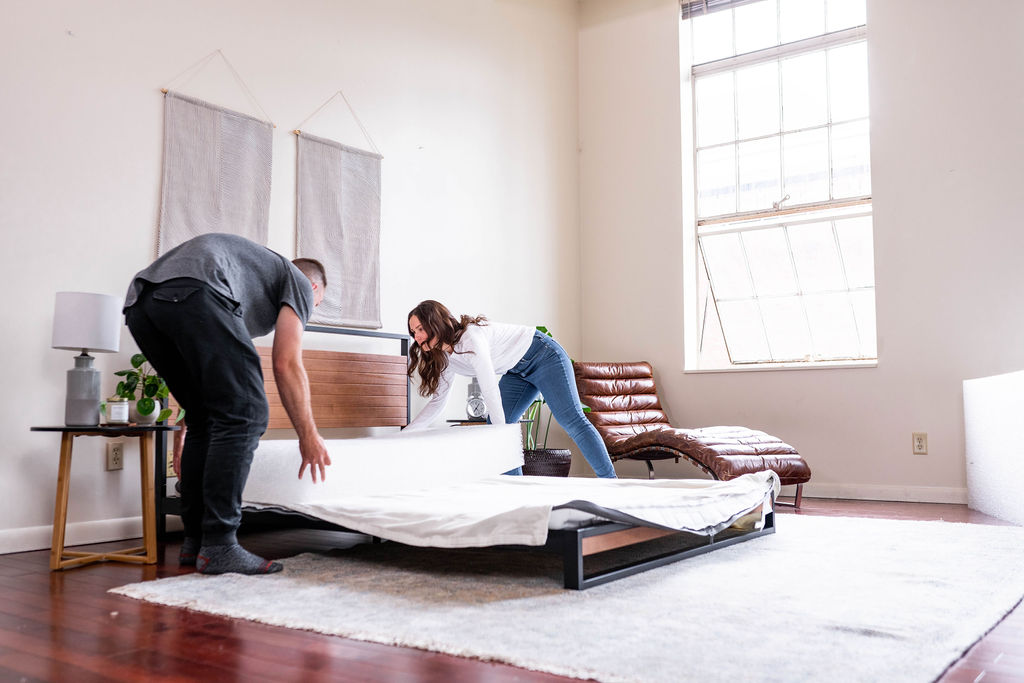 Setup
There is a bit more setup involved in the airweave Advanced than other beds-in-a-box, though it was relatively simple and took about 15-20 minutes.
First, place the bottom cover.
Unfasten the Velcro of the inner cover and place that on top.
Next comes the three airfiber blocks, which make up the bulk of the mattress. Each side of each block has a different firmness level — labeled 1, 2, and 3 (soft, moderate, and firm, respectively), and you can arrange the blocks according to your preference. The company does have a web-based app to measure your body to find the best fit — all you need is a smartphone and someone to take photos of you. The process is relatively easy, but to save you some time: Unless you like your mattress really firm, you can probably just go with the softest options. That's what I did, and my mattress is still plenty firm.
Once your blocks are placed, secure the Velcro fastener of the inner cover to keep the blocks from moving, making sure the blocks are tightly fitted to the corners. If you're worried about having a mattress that's made up of three parts, don't. I've never felt the divide when sleeping, and my mattress has never shifted.
Next, place the soft layers on top. This step is optional: You can use one, none, or both. I used both and was glad I did.
Finally, set the top cover on and zip up the entire mattress.
One thing to note: If you have a footboard, it's best to assemble your mattress somewhere that isn't your bed. Zipping up the mattress can be a bit of a process if your hand doesn't have free access. However, this isn't an issue with other beds.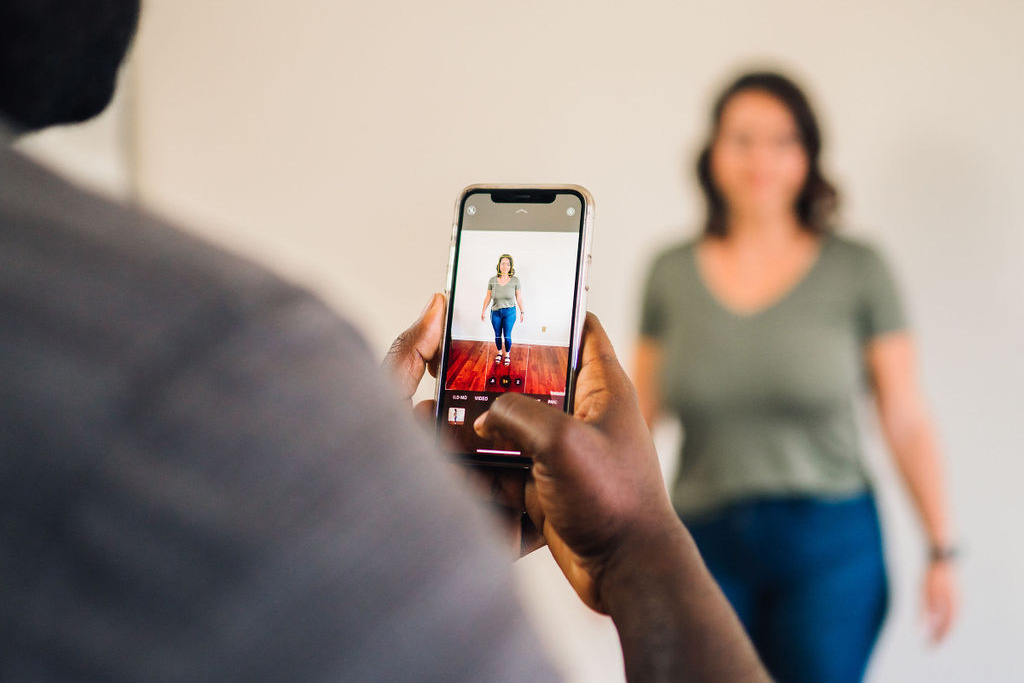 What users say
The airweave mattress Advanced has 4.5 stars on the airweave website with 11 reviews.
Positive reviews loved the company's customer service, as well as the mattress' modular design, easy assembly, cool temperature, washability, and firmness level.
Negative reviews also mentioned the mattress' firmness level. One side sleeper, who started to develop lower back and hip pain after six weeks, noted how easy it was to deal with customer service representatives to return the mattress.
The bottom line: If you like extra firm mattresses, this is probably a good fit. If you need a softer mattress, this isn't the product for you.
The mattress is not available on Amazon to compare and contrast on-site reviews. However, the overall impressions of reviews on the airweave site match my own.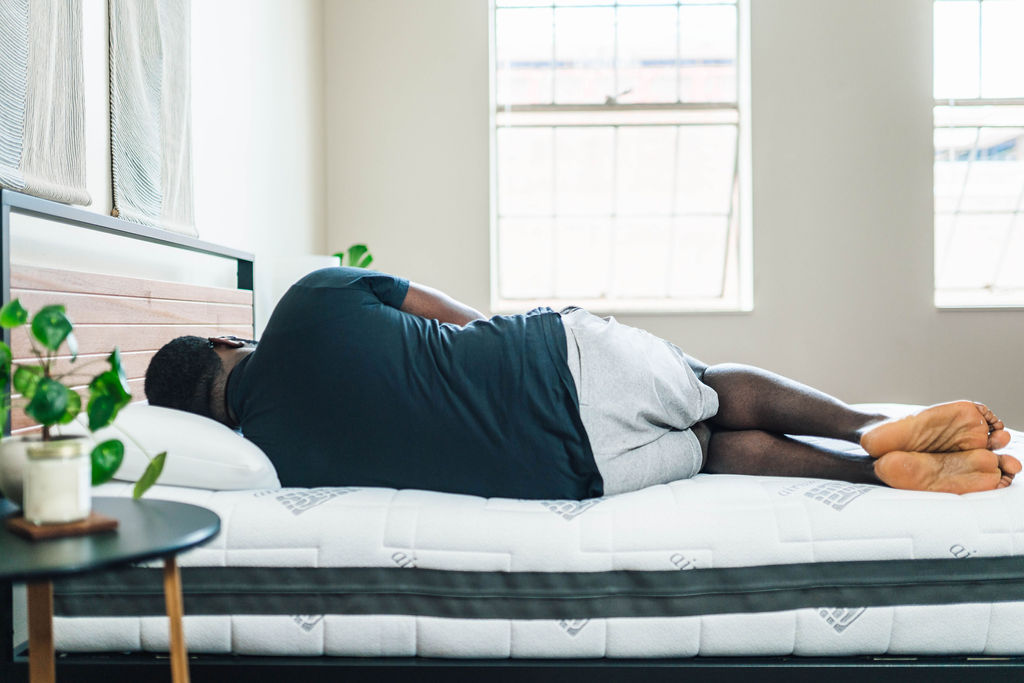 Initial impressions
I won't lie: The first three days were rough. I had been using a Serta memory foam mattress prior to the airweave, and that was a much softer mattress. For the first three days, I woke up stiff and in pain. However, that's happened to me with just about every new mattress I've ever tried (including my Serta), so I knew to tough it out (and am glad I did).
If you're curious what a mattress made of BPA-free polyethylene — AKA the resin fiber that makes fishing lines — feels like, you're not alone (I definitely was). It feels closer to a memory foam mattress than a spring mattress, but you don't sink into it nearly as much.
There were two major positives right off the bat:
No off-gassing: Because of the materials used in the mattress, there's absolutely no off-gassing or potential smells. Your mattress is ready to go as soon as it's set up.
Temperature: Another positive is how cool this mattress sleeps. I'm a hot sleeper, but the airfiber blocks allow plenty of airflow (no waking up in a sweat, here).

After a month of use
By the time that first week was out, my body had adjusted to the new mattress, and all aches and pains disappeared. I do like the firmness of the mattress — you feel like you're sleeping on top of a bed, rather than sinking into a bed — but there's still a bounciness and give to it that keeps it from feeling too hard. I'd put it at about an eight on a scale of one to 10 — and that would be higher if I had chosen a more firm configuration or opted not to use the soft layers.
The edge support is great — I never feel like I'm about to fall off my bed — and motion transfer is comparable to airweave's competitors.
I also really like the cleanability. Not only can you wash the parts of the mattress made of fabric, but you can also use a hose or a showerhead to clean the airfiber blocks. There's no need to worry about what kind of dust or allergens are living inside your mattress.

Who is it right for?
Back sleepers, side sleepers, and stomach sleepers often have different needs when it comes to mattresses. I'm primarily a back sleeper, but I tried it out all three ways.
Back sleepers: I would recommend this mattress for other back sleepers. I find it to be exceptionally supportive. Because the mattress doesn't sink, my body stays in alignment throughout the night.
Stomach sleepers: This is definitely one of the most supportive mattresses for stomach sleepers I've slept on.
Side sleepers: I didn't have any issues with aches or pains personally, but I can see how that might happen to some, as it did for the previously mentioned reviewer. Airweave's website recommends side sleepers place the softest airfiber block at the head of the bed for more comfortable shoulder support.
Pros
Very firm mattress (if that's your thing)
Great for stomach and back sleepers
No off-gassing
Sleeps extremely cool
The entire mattress is washable
Cons
Very firm mattress (if that's not your thing)
There is a bit of a setup process (though it is easy)
Side sleepers might have an issue
Conclusion
With a price that ranges between $2,180 and $3,270 from the twin to California king options, the airweave Mattress Advanced is a good option for any bedroom.
If you're a side sleeper or prefer a softer mattress, you'll probably want to give this one a pass. If you need a firm mattress and are a back or stomach sleeper, this could be the right mattress for you. The company does offer a 100-night trial — and reviewers spoke highly of the company's responsiveness — so there's no harm in giving it a try.
Editors' Recommendations