Your interior-design game may come into play when getting that picture-perfect snapshot for your Instagram-lifestyle brand. One particular skill that comes in handy is knowing how to style a bed to make it look effortless yet still very put-together. Feel free to add your own flair to our tips and tricks, but this list is a good starting point for your curated bedroom photos.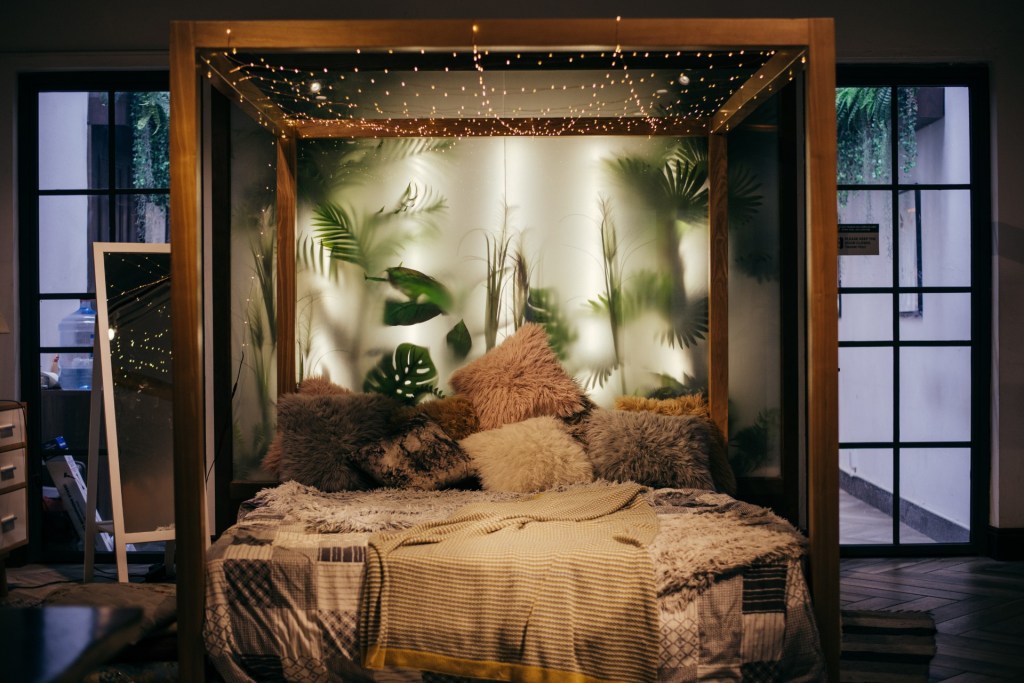 Keep your bedding color scheme simple
Too much clashing colors can make your photo and bed look cluttered. Of course, if beautiful, bold, and striking colors are your trademark, move onto our next tip.
White, off-white, and other neutral colors are the go-to for fresh-looking bedroom sets. Equally effective are grays and soft blues. Break up the monochrome sheets and comforters with colorful shams or a patterned bed runner. Domino states, "Going bold on the bed is one of the most captivating ways to spice up your space."
Think in layers
When styling your bed, build up and out through multiple layers. This means different-sized pillows, including your standard 20- by 26-inch pillows, square pillows, shams, and pillows that fit your mattress size, e.g., queen or king pillows. You might also look into bed runners or throws for added texture and colors.
If you want to install a new headboard, consider more natural materials like wood, cotton, or linen. These feel warmer and more inviting than metal types.
Don't forget about the details
When styling your bed, remember to think about your bedside tables or anything else that might be in your frame. Your bedside area is a great way to incorporate more personality into your shot. Place your favorite book, candle, or drink next to your bed to help make the space your own.
Keep it simple enough to match your bedding, but make it realistic. A record player might look quirky for photos, but it could be taking up precious space for practical items like smartphones or water carafes.
Create a vertical garden
A healthy dose of greenery in your bedroom can make your photo even more attractive, so it's a good idea to create a vertical garden indoors. Install hanging terrariums in varying heights to adorn the space above your headboard or over your bedside table. Similarly, you can mount wall planters to take advantage of vertical space. This low-maintenance garden in your room also just happens to look amazing in photos.
Hang picturesque lights
Even if you take photos in the daytime, string lights can make your photos more magical. A string of fairy lights across the top of your headboard can do the trick, but if you want to get more creative, you can spell out your name or a meaningful word in lights. Use tacks or small nails as a guide and to keep the lights in place.
Exposed wire may or may not look great in your room, but there are many battery-operated lights available online. We advise typing in outdoor string lights for a successful search. Just make sure they're not solar-powered!
Incorporate a large mirror
Another space-saving hack is the foolproof mirror. While it doesn't exactly give you additional square footage, it makes your room feel spacious by reflecting any available light during the day. We recommend large, round mirrors for a more modern feel. For a less-conventional approach, prop up a large rectangular floor mirror behind your bed and have it peek over your headboard.
Include yourself in the picture
An Insta-worthy bed photo isn't complete without the star of the show: You! Any photo looks more interesting with a figure or two, so pose on the bed solo or recruit family members for a more dynamic shot. Of course, candid (or pretend candid) shots are by far the most popular choice on social media. Whatever fits your aesthetic best, go for it!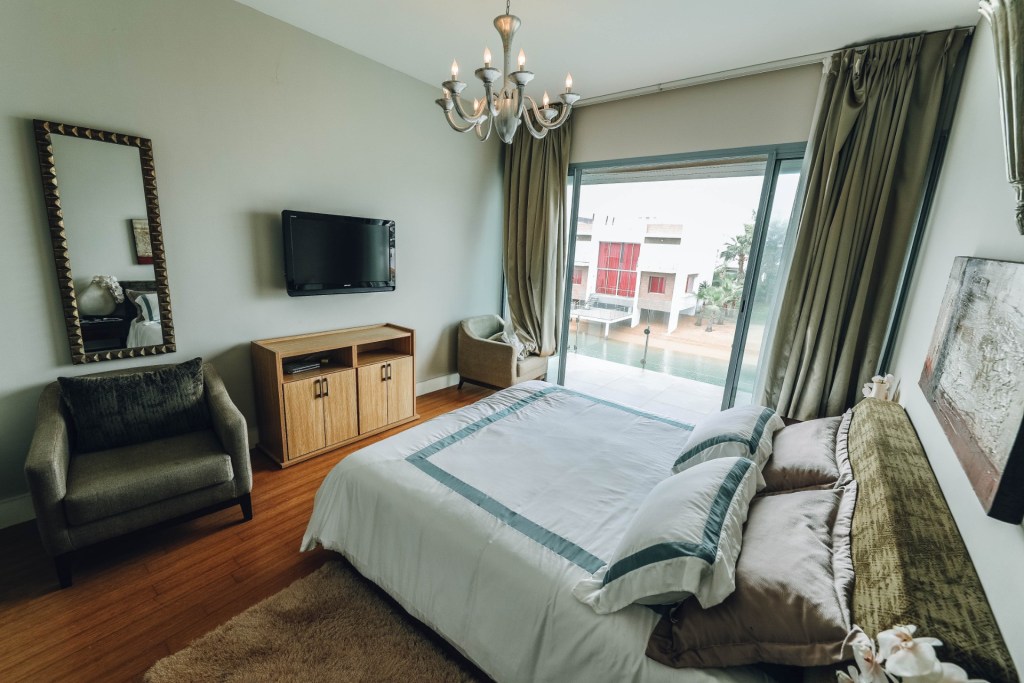 Find your light
Finally, consider lighting when taking your shots. Recessed lighting can illuminate bedrooms, giving your bed area either a soft glow or the illusion of sunlight. Rooms with large windows and plenty of natural light look great any time of day, suggests Photography Talk. However, sunrise and sunset are the photo-taking sweet spots. Sunlight during these times make skin glow and imbue your room with a cozy ambience. Otherwise, use photo-editing apps and tweak those highlights and shadows. When in doubt, put a filter over it.
Rack up the likes with our comprehensive guide on how to style your bed for an Instagram-worthy photo. We recommend to first start looking at key components like bedding, bedside decor, and lighting before venturing out to more adventurous ideas like mirrors and vertical gardens. Wherever you are on your social media influencer journey, this how-to guidebook is essential.
Editors' Recommendations