Prime Day is finally here! There are so many amazing Prime Day deals already doing the rounds — but we're here to tell you about one of the best Prime Day smart home deals. Those on the lookout for a smart thermostat will definitely want to check out this Nest Thermostat Prime Day deal.
You'd normally pay $250 for the Google Nest Learning Thermostat, but with this Nest Thermostat Prime Day deal, you're getting it for just $200, .
5 reasons you should buy the Google Nest Learning Thermostat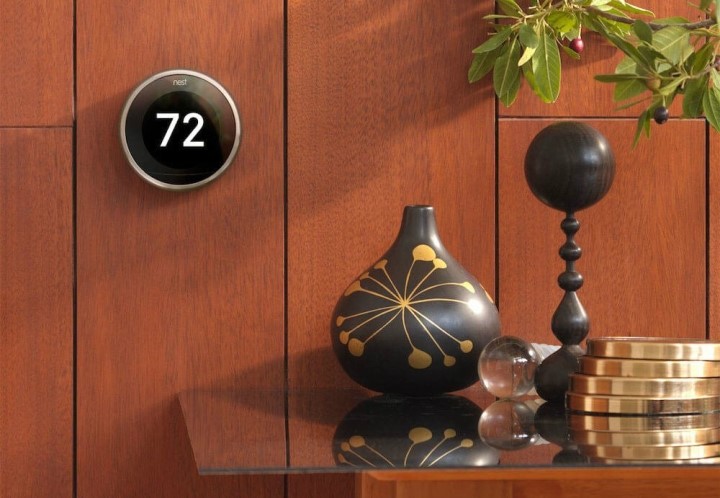 If you've put off getting a smart home thermostat over fears they're too complicated, or waffled between buying the Google Nest Thermostat and the Google Nest Learning Thermostat, today's go day. The best smart thermostats are simple to install and even easier to use, and the Google Nest Learning Thermostat is both these things.
Easy installation with no electrician required
Think you need an electrician to upgrade your thermostat? Think again. With the Google Nest Smart Learning Thermostat, you can install it on your own in a breeze. Simply use the Google Home app as your guide and you won't need an electrician. It's compatible with most heating systems, which includes radiant systems, heat pumps with aux, dual fuel, and 24-volt forced air systems.
It learns your daily habits and preferences
The Google Nest Smart Learning Thermostat is the 3rd generation model, and it's so smart that it learns your heating and cooling preferences over time. All you need to do is install the thermostat and set your ideal temperature. After a week of learning, it will be able to adjust the indoor temperature to fit with your comfort needs and your daily habits. Farsight sensors detect when you enter a certain room so the device can adjust the temperature in that area of the home, so you're never uncomfortable wherever you are.
It keeps an eye on your equipment so you don't have to
Heating and cooling system repairs can be costly, and that's why it's great that this smart thermostat can keep tabs on your equipment. You'll get a notification if there's something malfunctioning so that you can address the problem before a huge repair is needed. It will also notify you if your home's temperature is unsafe — whether it's too hot or too cold — so you can make adjustments before damages are done to your home. You can even set up the Google Nest Smart Learning Thermostat to remind you when service maintenance is needed.
It can lower your energy bill
Because this smart thermostat can tell when you leave the house, it can switch to an efficiency mode to help you save money on your monthly energy bill. With the app, you can track your system's energy history and view reports that tell you when and how much you're using energy over any time period. You can even get tips and tricks on how to save money on energy every month.
It has a sleek design
Not necessarily the most beneficial feature, but certainly a plus — the Google Nest Smart Learning Thermostat has an incredibly attractive design. No gaudy buttons are visible, just touch controls on the edge. You can have your smart thermostat in a variety of colors to match your decor, including polished steel, stainless steel, or white.
This Nest Thermostat Prime Day deal offers excellent savings, and is worth every penny if you're building a smart home.
Editors' Recommendations