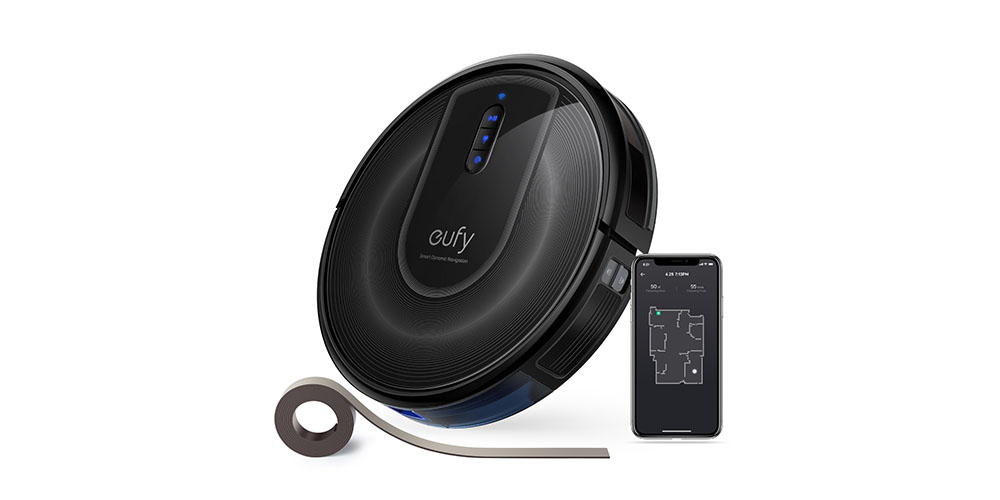 Thanks to the Walmart Prime Day deals going on right now, we've found a fantastic offer on a robot vacuum from Anker. It's so cheap that we think this is the time for everyone to own one. The Anker Eufy RoboVac G30 Verge is sure to change your life, saving you valuable time cleaning and ensuring your living space looks great at all times. Down to just $179, reduced from $350, it's a fantastic bargain with a massive $171 off the usual price. Be quick though — we can't see stock lasting long at this price.
If you're looking to spring clean fast, a robot vacuum will definitely help you out here. The Anker Eufy RoboVac G30 Verge has everything you could need from a robot vacuum. It offers 2000Pa of suction power so it can pick up more debris from all surfaces giving you significantly cleaner floors. Alongside that, it's smart enough to have home mapping abilities via its path tracking sensor so it can purposefully negotiate your home rather than randomly wander and take longer to clean.
The robot vacuum comes with boundary strips so you can set up no-go areas for the Anker Eufy RoboVac G30 Verge ensuring it doesn't get into any trouble or interfere with anything you want to be left untouched. On top of that, you can check out where and when your RoboVac cleaned via its app, so you know exactly what's going on even when you're not at home to witness the cleaning action.
Combined, that means the Anker Eufy RoboVac G30 Verge is a potent part of your home's cleaning arsenal. Able to deal with both carpets and hard floors, there's no part of your home it can't clean up nicely. Even better, you get to enjoy the benefits of not having to do it yourself. When living a busy lifestyle, it's a fantastic way of saving time while still seeing great results.
Ordinarily priced at $350, you can grab the Anker Eufy RoboVac G30 Verge for just $179 as part of the Walmart Prime Day deals. Stock is sure to be strictly limited so if you want to get in on the action, we recommend hitting the buy button fast. This is a great deal for anyone looking to streamline their cleaning process.
Editors' Recommendations