Shower clocks can provide the time and date as well as useful information, like bathroom temperature and humidity level. These top models are multifunctional, attractive, and will help you stay on top of each minute.
Even when you're in the shower, it's important to keep track of time – especially during rushed mornings. Take a gander at these clocks that are specifically made for the shower.
Baldr Digital Shower Clock

Best overall
A shower clock that's highly ranked should have a large time display and offer multiple functions. The Baldr Digital Shower Clock hits those marks, including temperature and humidity readouts. A waterproof seal helps ensure the clock doesn't fog up or that moisture droplets enter the casing.
Sana Enterprises
 Shower Rope Clock
Best analog shower clock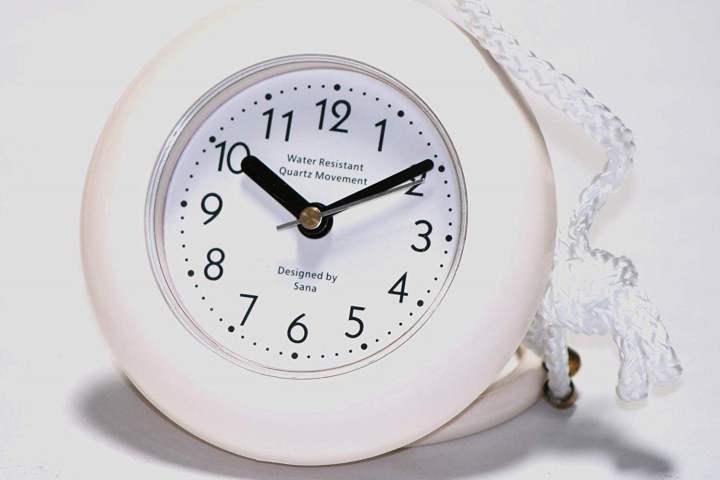 To read time easier in a shower, perhaps an analog clock is a better option than a digital one. Sana Enterprises offers a leading analog shower clock featuring an easy-to-read face. The water-resistant clock is engineered with quartz movement and a turning second hand for more accurate timekeeping.
KADAMS Digital Shower Wall Clock
Best informative shower clock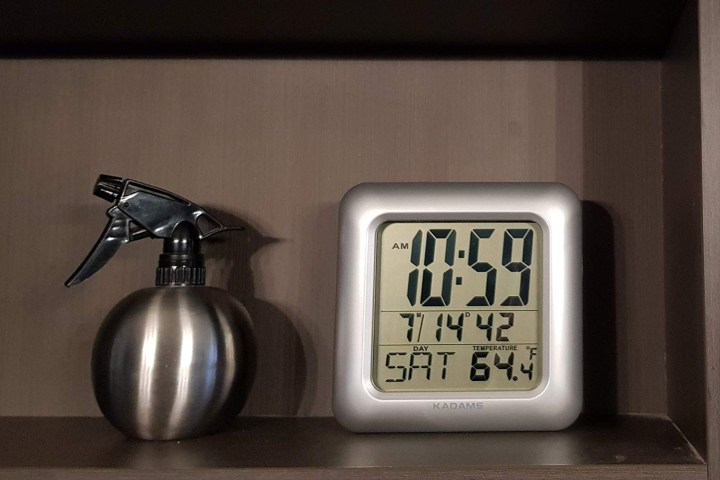 It doesn't hurt to know what the date is along with the time in a shower. To that effect, a good shower clock with a date function is the KADAMS Digital Shower Wall Clock. The waterproof clock offers a readout with the month, day, and temperature along with a large time display.
Stay on top of the date, time, and temperature while you get ready for the day with a handy shower clock from our selection. Whichever shower clock option you choose, you'll be certain to never miss a minute.
Editors' Recommendations