The key to maximum relaxation is a good chair. When you are out there grilling with friends at the tailgate or enjoying a quiet morning at the campsite, a lightweight, fully functional lawn chair makes everything just a little better. If what you need is a solid chair for those long weekend soccer tournaments, we got you covered. Cheering for your team will be much comfier now.
If you are looking for a comfortable seating position where you can truly relax when the need arises, one of these ultra-portable options is sure to make your day. With advanced design and durable materials, you can be sure that your evening nap will become a daily thing.
Caravan Sports Infinity Zero Gravity Chair
Best overall
The Caravan Sports Infinity Zero Gravity Chair is the definition of portable comfort. A completely redesigned locking system gives you the freedom to lock the chair in any position. The unique adjustable headrest doubles as lumbar support. Its portable and convenient construction is easy to transport while taking comfort to the next level.
GCI Outdoor Freestyle Rocker
Best rocking lawn chair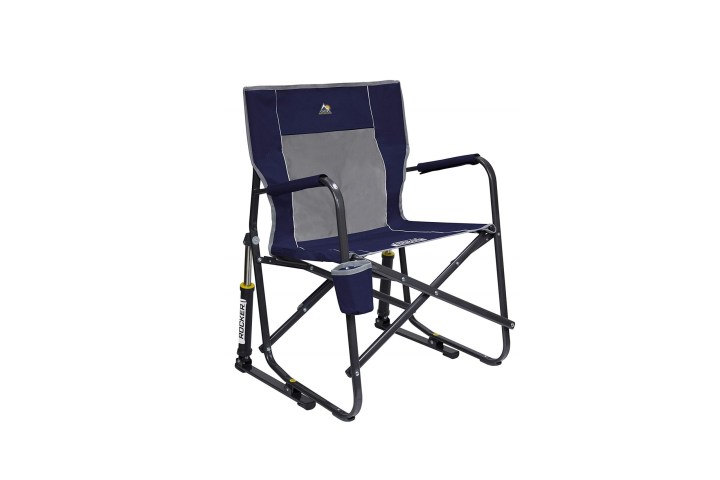 If you want to add some sway to your nap, the GCI Outdoor Freestyle Rocker will be your favorite chair in no time. Designed with a proprietary and newly patented Spring-Action Rocking Technology, the chair delivers smooth rocking action. The sturdy yet lightweight construction makes it a reliable option on any surface. Get the comfort and portability of this chair featuring padded armrests, a useful cupholder, and a convenient carry handle.
SwimWays Kelsyus Original Canopy Chair
Best lawn chair for shade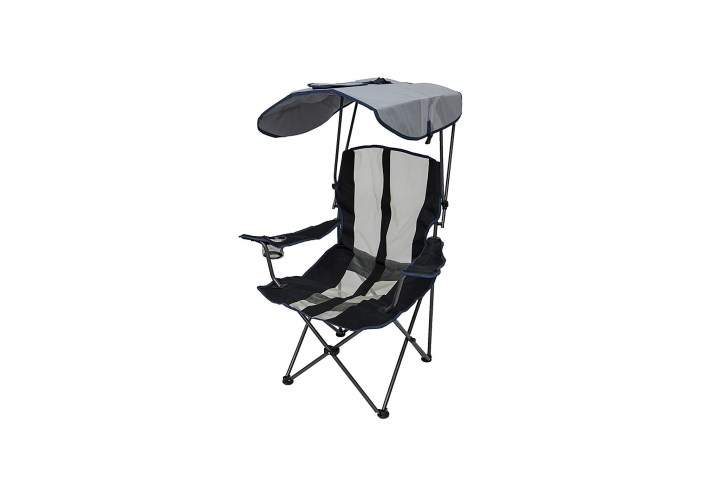 For those sunny days where shade is essential, the SwimWays Kelsyus Original Canopy Chair protects you from the elements and provides incredible comfort. This lawn chair converts from a classic camp chair into a unique portable oasis. The patented extended-sun canopy provides you with 50+ UPF protection and doubles as a case with a snap-lock buckle and shoulder strap to carry it hands-free.
Enjoy pleasant nights at the beach, cheer for your team in the tailgate, or take that well-earned nap with the best choice of a lawn chair. We are confident that with the items on our list, you will find the perfect outdoor companion for all your adventures.
Editors' Recommendations