There are several things to consider when shopping for a hand soap dispenser. The dispensers we've assembled on our list address the most important factors: attractiveness, functionality, and longevity.
Whether placed in a bathroom, kitchen or laundry room, a hand soap dispenser can help with hygiene along with home decorating. These dispensers are both functional and appealing to the eyes.
Jarmazing Products Mason Jar Soap Dispenser
Best hand soap dispenser overall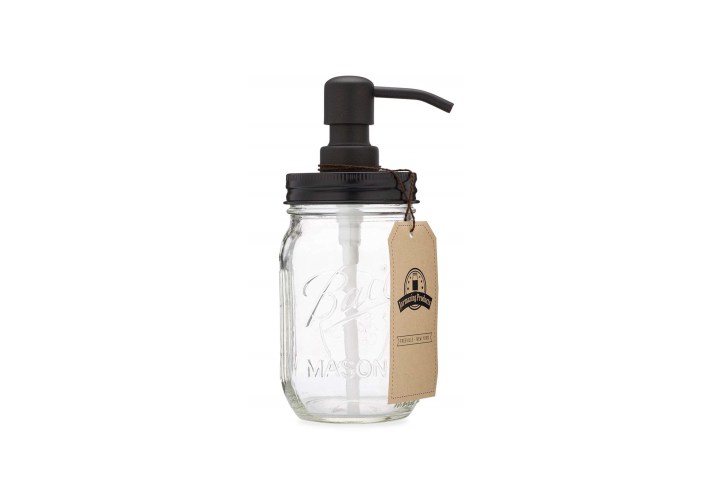 A strong overall hand soap dispenser option is one that's highly functional and highly attractive. That's the Jarmazing Products Mason Jar Soap Dispenser. The 16-ounce dispenser features black stainless steel components that resist rust and corrosion, and features the old-time mason jar design that fits many decors from farmhouse to industrial.
Secura Touchless Automatic Soap Dispenser
Best touchless hand soup dispenser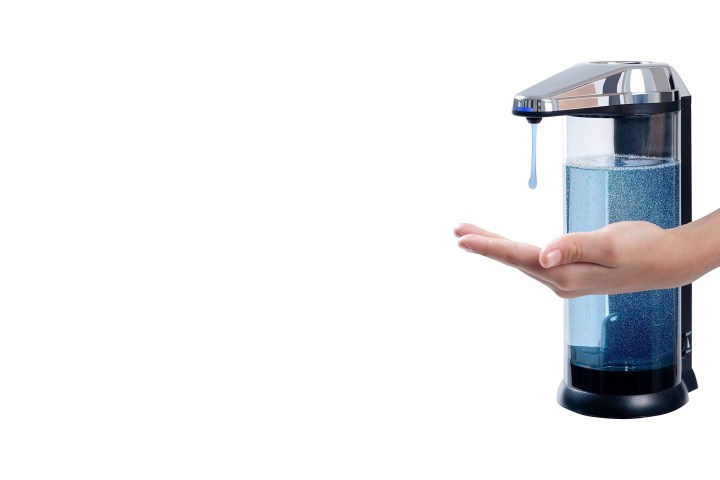 To promote hygiene, a touchless hand soap dispenser is the optimal choice. A solid pick is the Secura Touchless Automatic Soap Dispenser with an adjustable dispensing volume control dial. Its infrared sensor detects a hand from as far away as 2.75 inches. The dispenser can be wall mounted or placed on a countertop.
JASAI Clear Glass Soap Dispenser
Best looking hand soap dispenser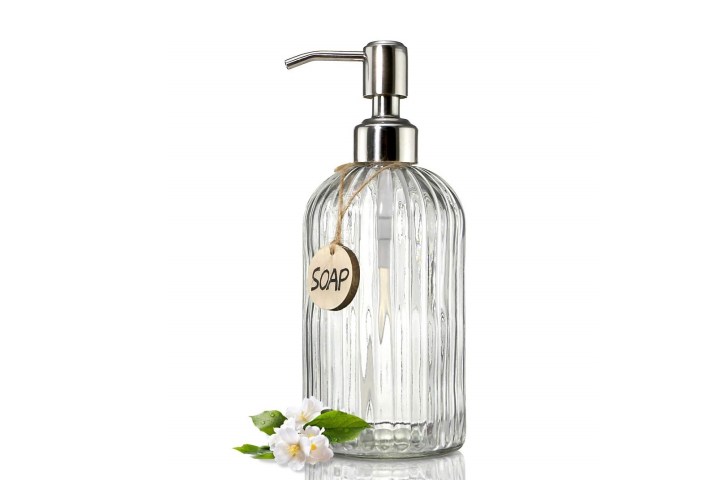 At times, a highly attractive hand soap dispenser fits the bill. Among the best looking is the JASAI Clear Glass Soap Dispenser with rustproof stainless steel pump. Produced from high-quality glass, the dispenser resembles a highly attractive farmhouse bottle and serves as a great gift idea.
Keep style, flexibility, and hygiene in mind when seeking a good hand soap dispenser. These options feature durable materials, high quality pumps, and even soap distribution to keep your hands clean, while upgrading the decor of your kitchen or bathroom.
Editors' Recommendations