Decorative boxes serve as elegant finishing touches to a well-thought-out room. They also help you organize and protect small objects like jewelry, office supplies, and even undergarments, for starters. To help you decide on the right decorative box for your home, here is our list of the best ones available.
Key factors for decorative boxes are size and construction. Opt for a material that complements the rest of the room or space. For instance, a ceramic or velvet box might look best on a vanity. On the other hand, a wooden or leather box would be best placed in a home office or living room. Other popular materials are glass, natural woven materials, and cardboard.
Another factor to consider is the interior of the box. Decorative boxes are usually made to house various items, but specialized ones like jewelry containers will have individual compartments and be made of softer material. Let's take a look at our favorite picks.
Sorbus Woven Storage Box
Best overall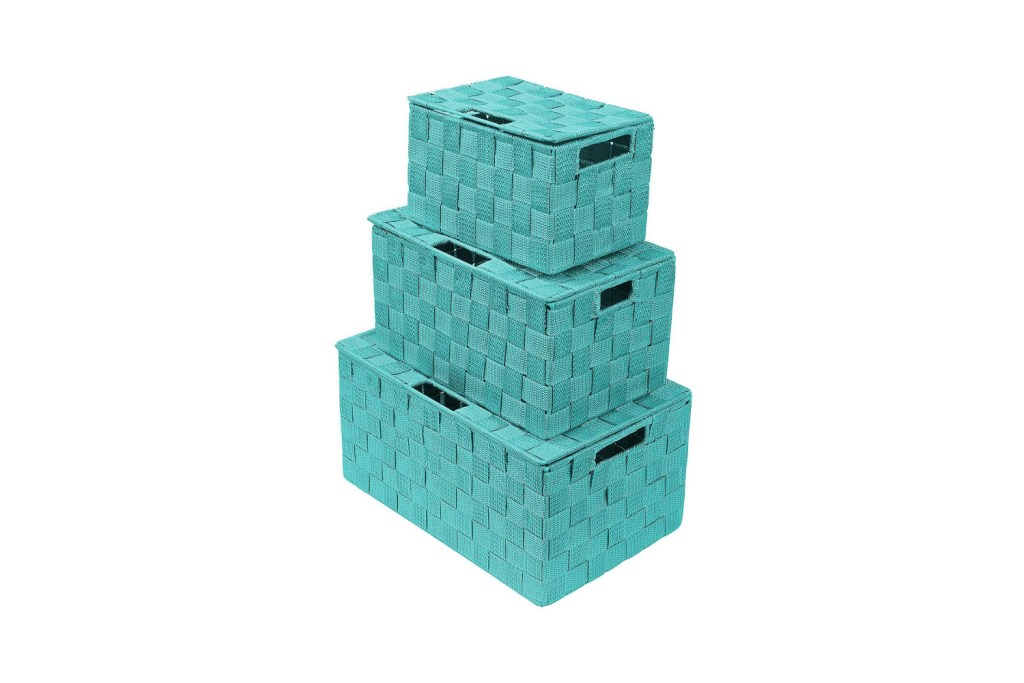 This woven three-piece basket set from Sorbus features a flip-up lid and long-lasting polypropylene ribbon held together by stainless steel. Easily stack the different-sized boxes whether in use or not. It's versatile enough to place in any part of your house, but it would look best in a bathroom or bedroom thanks to its homey, woven design.
The large size measures at 13.50 inches long, 8.75 inches wide, and 6.87 inches high.
Trademark Innovations Wood and Leather Decorative Chest
Best wood and leather box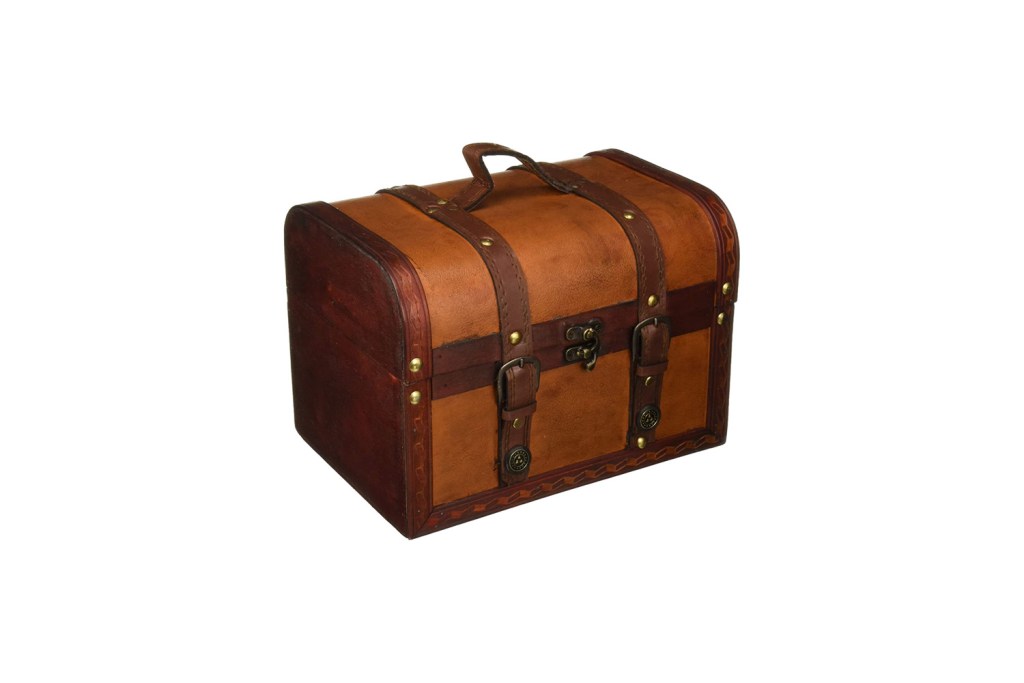 Trademark Innovation's decorative box mimics a vintage suitcase complete with metal clasp, leather straps, and wooden panels. It also has a carry handle for easy transportation, though it would do well permanently housed on your home desk for desk supplies, change, or trinkets.
It measures at 10 inches long, 7 inches wide, and 7 inches high.
Darice Garden Cardboard Box
Best for DIY projects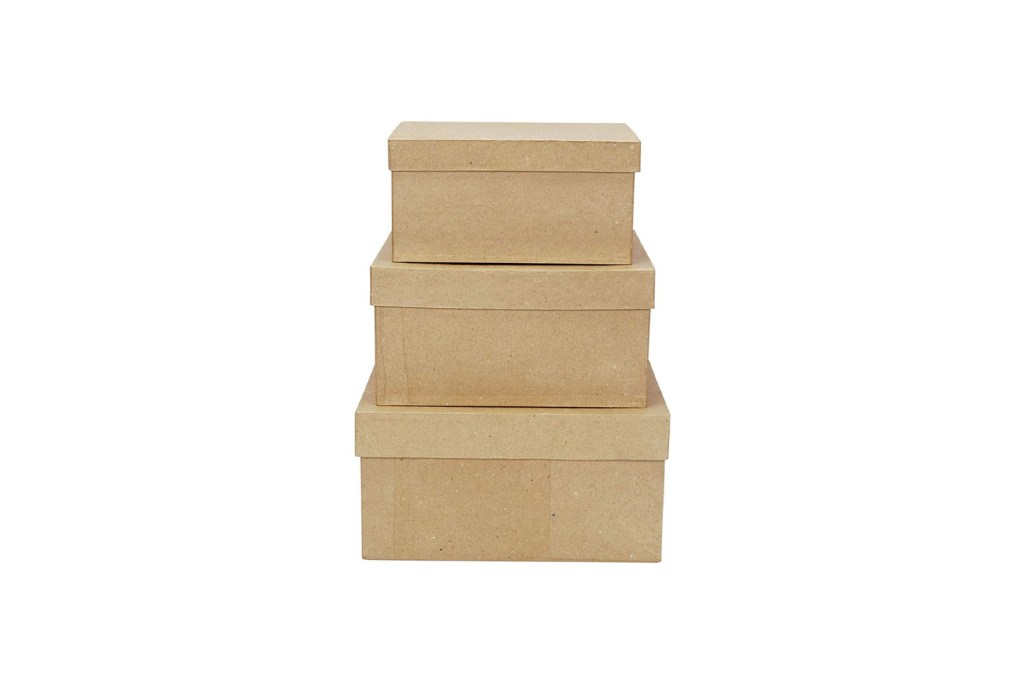 Get creative with Darice's blank cardboard three-piece box set. The papier-mache construction makes it an ideal canvas for paints, stickers, and other adornments. This decorative box is best for customized gifts or DIY projects.
The boxes measure at 8, 9, and 10 inches wide for easy nesting or stacking.
A decorative box is more versatile than its name suggests. They are decorative on the outside, but they can be used for various purposes. Protect your jewelry, store sewing materials, or tuck away pens inside one to make your home look more put-together. Choose any of the decorative boxes on our list to furnish your home with something beautiful yet functional.
Editors' Recommendations