As things stand today, the ownership of an electric vehicle implies a paradigm shift in thinking regarding our car's energy replenishment habits. Driving an EV means that the conveniently quick stop at the service station we are used to is replaced by hours-long charging sessions, with basically the same results regarding the amount of range acquired. However, the savings, as well as the benefits for the environment, are both undeniable and substantial.
There are several ongoing efforts currently in the United States to create an infrastructure for charging electric vehicles, which together with plug-in hybrid cars, that also require charging, should account for half of the new automobiles sold in the United States by 2030 according to the federal government. But even with all of these efforts, you still need an EV adapter at home if you plan to own an electric vehicle.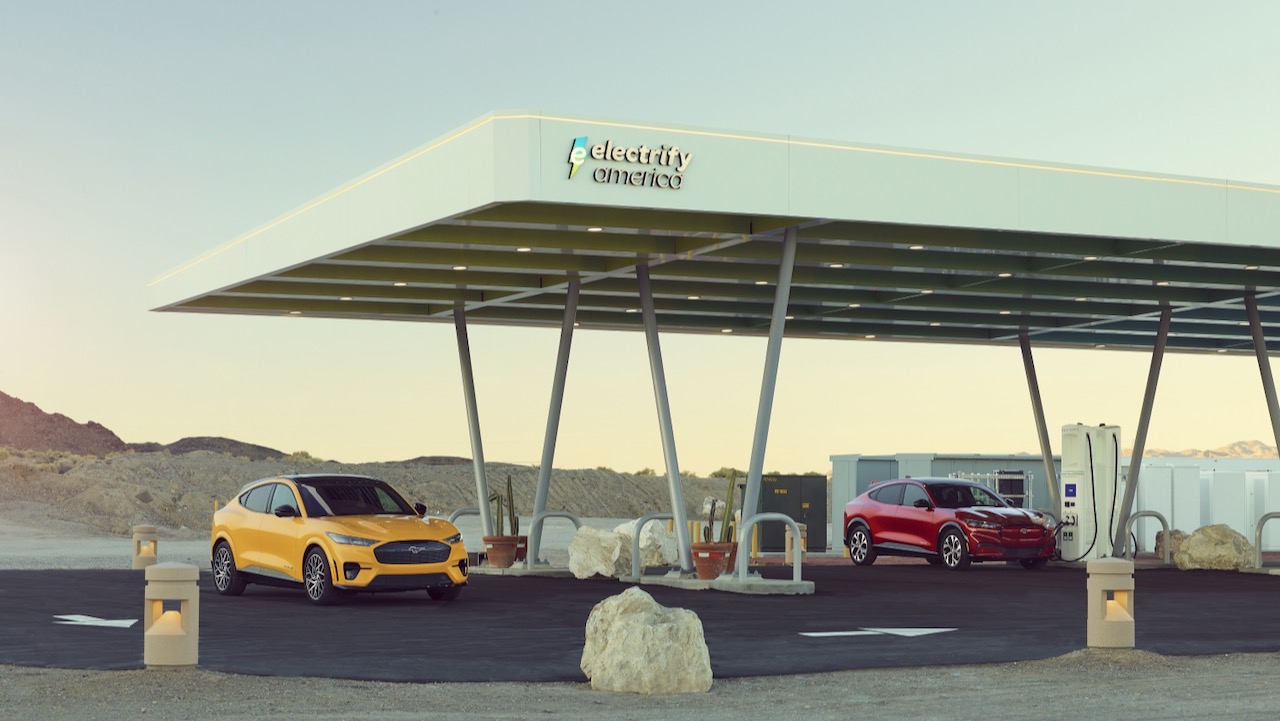 Why EV charging will be easier in the future
Electrify America is leading the charge on the private side. This $2 billion nationwide effort by Volkswagen, is part of the judicial settlement reached with the federal government for the 2016 diesel-emissions cheating scandal. Electrify America plans to have more than 1,800 fast-charging stations and 10,000 individual chargers installed by the end of 2025 with 40 percent of its investment made in California, one of the fastest-growing EV markets in the world.
On the other hand, the National Electric Vehicle Infrastructure Formula Program (NEVI), a five-year, $5 billion plan rolled out this month by the Biden Administration and funded by the Infrastructure Investment and Jobs Act enacted by President Biden last November, plans to deploy funds to the states during the next five years to finance the construction of their EV charging networks. 40 percent of NEVI funds will be used in disadvantaged communities, which will have the benefit of preparing them for clean transportation as EVs become more affordable.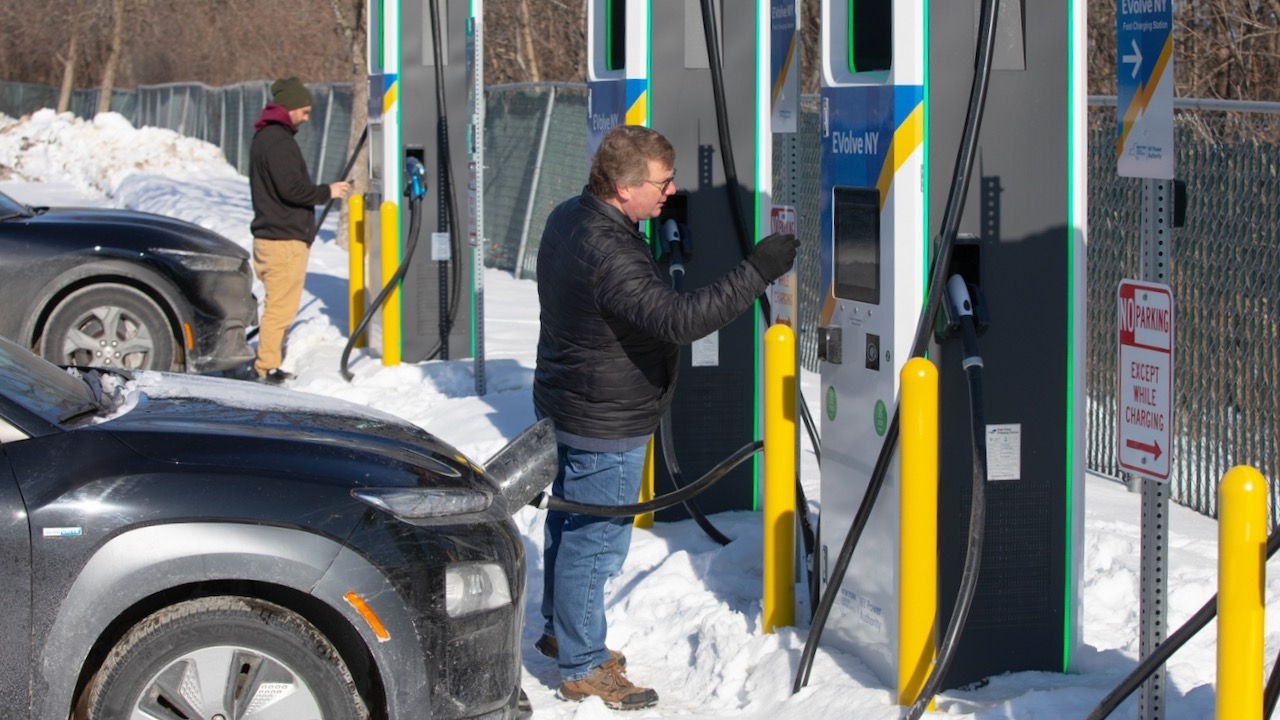 Why you still need an EV charger at home
As great as all of this is, the real effects of either of these efforts will not be noticeable or usable for a few more years, and for political and economic reasons will not be distributed evenly throughout the U.S. It is also important to keep in mind that the energy provided by these and other networks of public charging stations will not be free, and although it will be substantially cheaper than its gasoline or diesel equivalents, it will also carry a premium over the price of the energy sold directly by local utilities.
This means that for the foreseeable future, EV home charging stations will remain the best option for those electric vehicles owners who can have it, leaving the public charging stations as options for road trips or similar situations in which the battery it's likely to be depleted before reaching home. According to HomeAdvisor, a Level 2 EV home charging station can cost anywhere between $500 to $2,200 (plus about $700 if there is a need to install a 240V electric circuit) with labor costs ranging from $300 to $3,300. As we have discussed in previous articles, Level 1 home charging is too slow to be practical and Level 3 home charging is not realistic.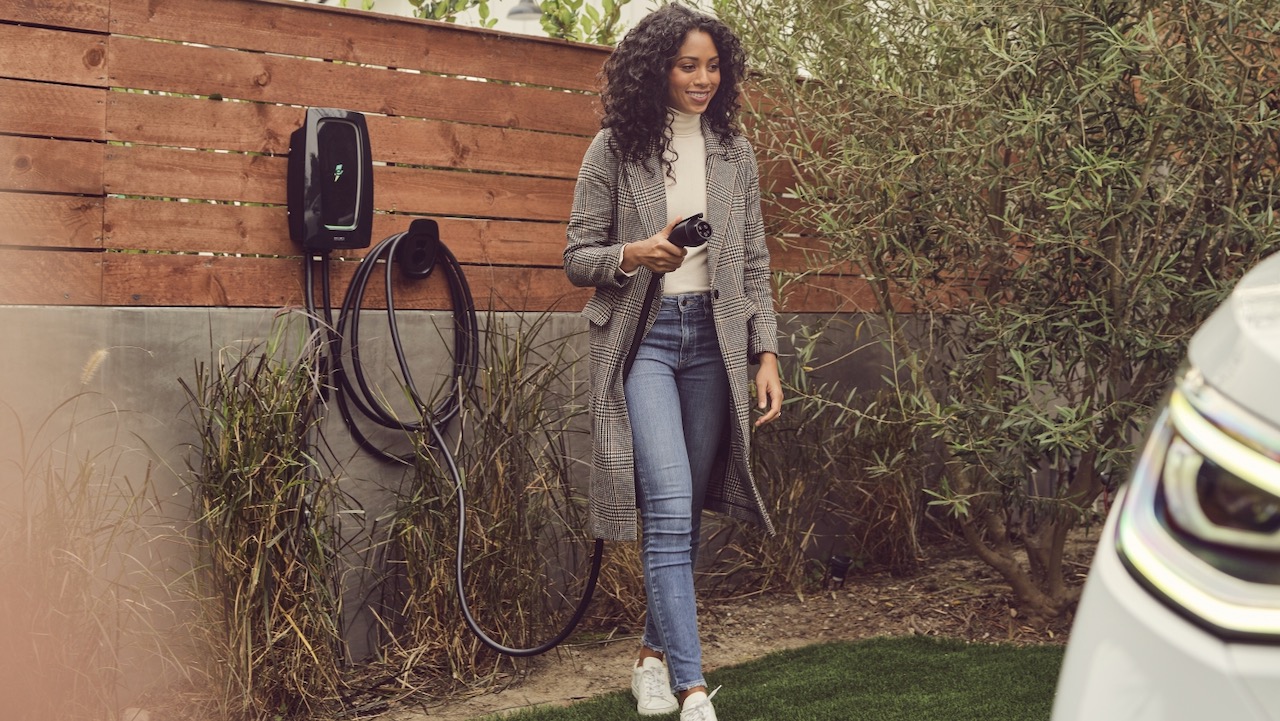 According to President Biden, a driver who uses an electric vehicle could save up to $1,000 each year on gasoline. This estimation does not include savings in maintenance costs, which are significantly lower for EVs compared to internal combustion engine-equipped vehicles. Also, the president was talking about EVs charged in public charging stations which, as we mentioned before, is more expensive than charging at home.
But, how much more expensive? According to the U.S. Energy Information Administration, the national average price of electric power is 10.59 cents per kWh. The average price of a kWh in a public EV charging station is hard to calculate as the different providers use different formulas, incentives, and membership discounts to entice new customers, but we can use as reference Electrify America's price per kWh; according to U.S. News and World Report, it's 43 cents in their fast chargers. That's 4.3 times more costly than charging at home where you don't have to wait because the car charges while you sleep.
Regardless of the massive investments by both the public and private sectors in EV charging infrastructure, for the time being, in-home charging presents the best option for a trouble-free life with your electric vehicle.
Editors' Recommendations