Kids, seniors, and everyone in between can reap the multiple benefits of art. Pick up a paint brush to enjoy some relaxing time for yourself, exercise different areas of the brain, and gain a sense of accomplishment. Before you know it, you'll be creating the watercolors you always envisioned and feeling more wholesome.
Creating pieces of artwork with the right tools is an experience that spurs the imagination. Use quality brushes, the correct paper, and the best charcoals to unleash the inspiration and see what you come up with. The more you do it, the more you will refine your skills to develop a style of your own. Let's take a look at our favorite kits that are sure to spark some ideas.
US Art Supply Mega Art Box
Best overall
If you're looking for a complete kit to get started in your artistic journey, the US Art Supply 162 Piece-Deluxe Mega Wood Box Art offers a wide array of mediums for you to experiment. It includes colored pencils, oil pastels, watercolors, wax crayons, papers, and a complete array of accessories. This portable kit is ideal for taking to the park, the museum, or any other place where inspiration may strike.
Art 101 Double Sided Trifold Easel Art Set
Best for kids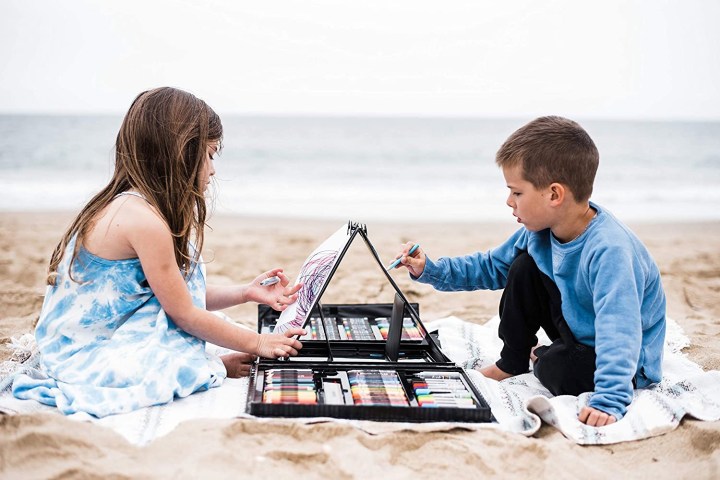 The Art 101 USA Double Sided Trifold Easel is the complete art set created with your kids in mind. Inspire your child and support their sense of artistry with a kit that includes everything they need to create fridge-worthy pieces of art.
Norberg & Linden XL Drawing Set
Best for sketching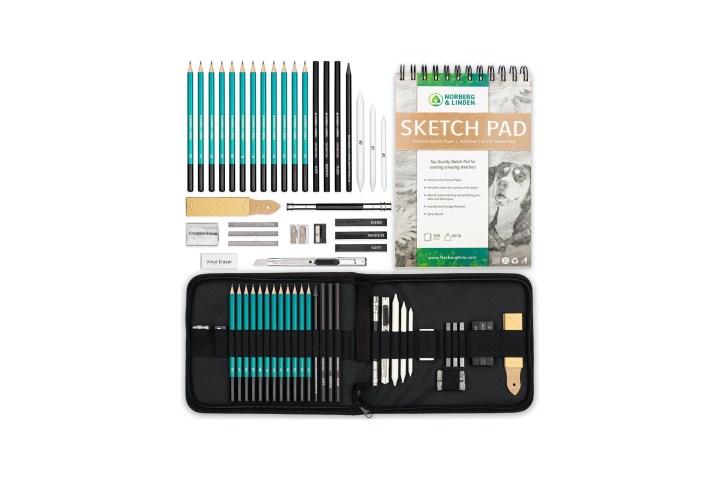 The Norberg & Linden XL Drawing Set is a professional-grade kit that is also appropriate for beginners to just pick up a pad and sketch away. Take this complete set anywhere with you and develop your technical skills at any level. Whether you've been sketching for years or have never done it before, this set is sure to help you grow as an artist.
With quality art supplies, you are inspired to integrate art to your life or continue creating beautiful pieces. Play with colors, shapes, and textures while you give yourself or your child an artistic escape from the day-to-day. The art sets on our list will stir the imagination and evoke self-expression.
Editors' Recommendations