The wavy veined look of marble offers an elegant and sophisticated look to nearly any home. If you're interested in bringing marble flooring to your space, you might be weighing the pros and cons to see if it's a suitable choice. To help ease your decision-making process, we've gathered five reasons you should invest in this upscale look and five reasons why it may not be for you. Here's what you need to know.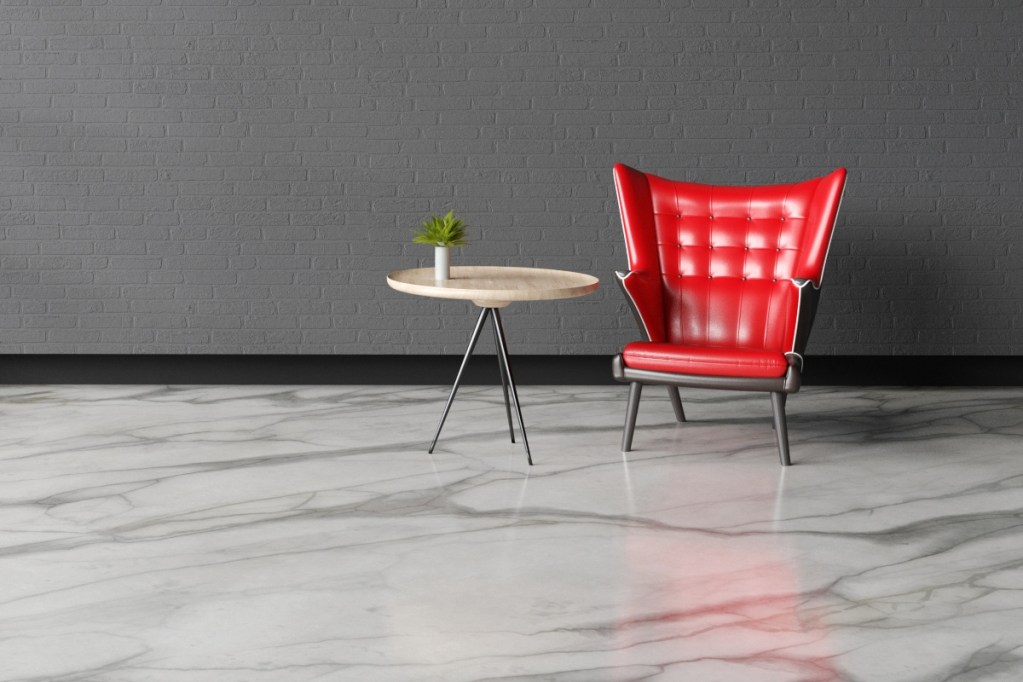 Is marble good for flooring?
Marble is a beautiful natural stone material with gorgeous veining and stunning colors. Often white with grey or black details, black marble, cream marble, and other sophisticated palettes exist, allowing many homeowners to seamlessly incorporate marble into their design. If you're renovating your space, you might be wondering if marble is good for flooring. The simple answer is that it can be a fantastic choice. Marble floors are easy to maintain, don't suffer much from wear and tear, and are easy to clean.
Some homeowners ask, "What is best for flooring, marble or tiles?" Depending on your budget, design preference, and available space, both can be lovely options. However, marble is less likely to chip than tile and grout flooring. Additionally, if taken care of, marble floors can look stunning for years to come.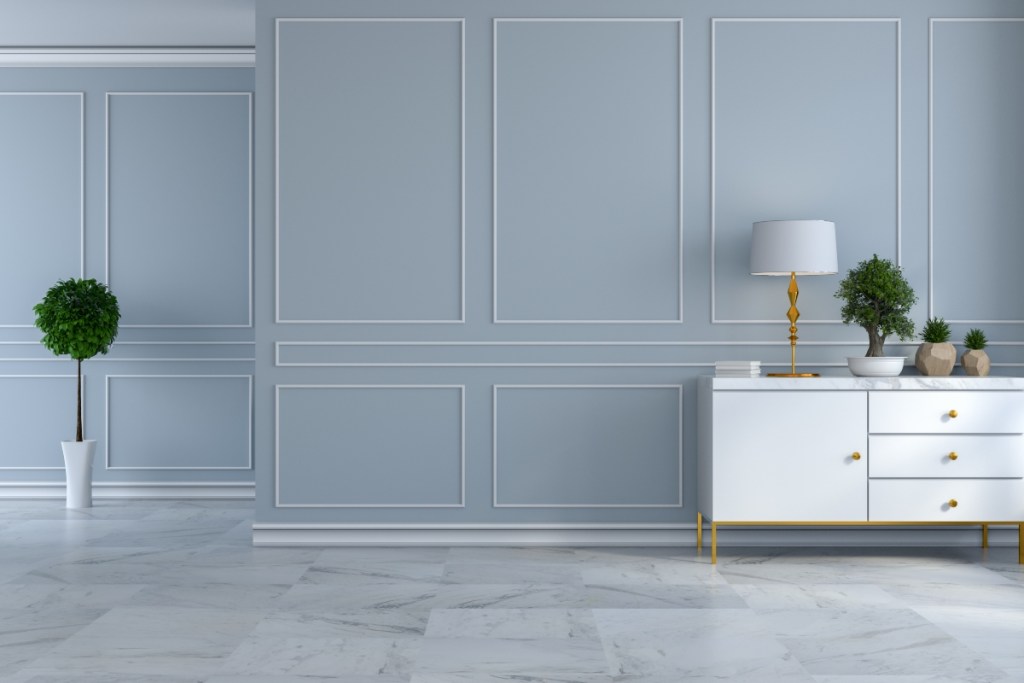 What are some benefits of marble floors?
If you're on the fence about whether marble flooring is for you, here are some of the best benefits marble can provide for your space.
Elegant appeal
The main reason homeowners fall head over heels for this beautiful stone is simply that it provides an elegant appeal. The luxe look of marble adds character and sophistication to any space. Marble flooring is a must for homeowners eager to try out a glamorous or upscale design.
Raises real estate value
Along with the elegant appeal, marble flooring can help raise real estate value for those looking to sell their home. Whether you're in the process of renovating before placing your home on the market or want to plan for the future, marble can help raise the value of your property. This expensive and classy flooring will appeal to buyers who want a more polished and refined look in their space.
Easy to polish
Another benefit of marble flooring is that it's easy to polish. Polishing marble doesn't require any expensive chemicals. In fact, a simple baking soda and water mixture can quickly and easily shine your flooring. However, be mindful that polishing your marble floors can make the surface more slippery.
Easy to clean
Cleaning marble floors is just as easy as polishing them. No harsh chemicals are necessary to obtain a sleek look. Instead, use mild dish soap and water to clean your floors, and avoid acidic liquids or cleaners which could damage the look of the marble.
It's one of a kind
Because marble is a natural material, every cut is unique. The veining, coloration, and details of the marble can vary greatly depending on where your marble originated from. This makes your marble flooring truly one of a kind, meaning it can adhere to your unique personality and style.
What are some downsides of marble floors?
Of course, marble flooring does have its drawbacks. Below are five reasons you might want to pass on it.
It's expensive
You might have been asking yourself, "Is marble flooring expensive?" Typically, marble flooring can cost double to triple the amount of standard tile flooring. Marble is an upscale stone, and due to its elegance and appeal, many companies will charge you anywhere from $10 to $40 per square foot.
The stone is porous
Marble is a porous stone that can easily stain. Acidic liquids like vinegar and lemon juice can damage the flooring, and some spills can cause additional staining. It's also important to avoid allowing water to sit or puddle for too long on a marble floor, as this can further damage the material.
It scratches easily
Despite being made of stone, marble is a soft material that is prone to scratches and etches. Dropping heavy materials onto your marble surface can damage the stone. And unfortunately, these blemishes will become more noticeable if the floor is polished. The only way to repair damages made to the stone is to replace the entire section altogether.
It's cold to the touch
Another drawback of marble flooring is that it's cold to the touch. Walking on marble floors with bare feet can feel icy cold. The stone doesn't retain heat very well, which can make for a rather uncomfortable experience, especially in the winter. However, adding heating beneath marble tiles can create a warmer and more enjoyable surface for your space, since marble can adapt easily to below-surface radiant heating.
Can be slippery
When polished, marble can become quite slippery. Many homeowners enjoy the look of polished marble because it creates a delicate sheen that enhances its opulent appearance. Unfortunately, this can make marble a slippery surface, which isn't ideal for homeowners with young children.
Which is the best floor marble?
When deciding what type of marble flooring works best for you, you'll need to consider color, pattern, and type of veining you're looking for. For a classic marble look, opt for Carrara marble from Italy. This marble has a grayish-white look with feathery veining. Alternatively, for a beige marble, you might prefer Crema Marfil marble from Spain. Darker veining and a more luxurious appeal can be found in Italian Calacatta marble or Statuary marble. It's important to do your research before purchasing your marble flooring to ensure you get the look you want for your home.
Adding marble floors to your home can enhance the property's luxurious and elegant appeal. Marble is a classic stone that adds glam to any space, and thanks to its natural qualities, it can be easy to clean and maintain. Consider if the price and other drawbacks are worth it for your renovation, and be sure to look into which marble would look best in your design.
Editors' Recommendations