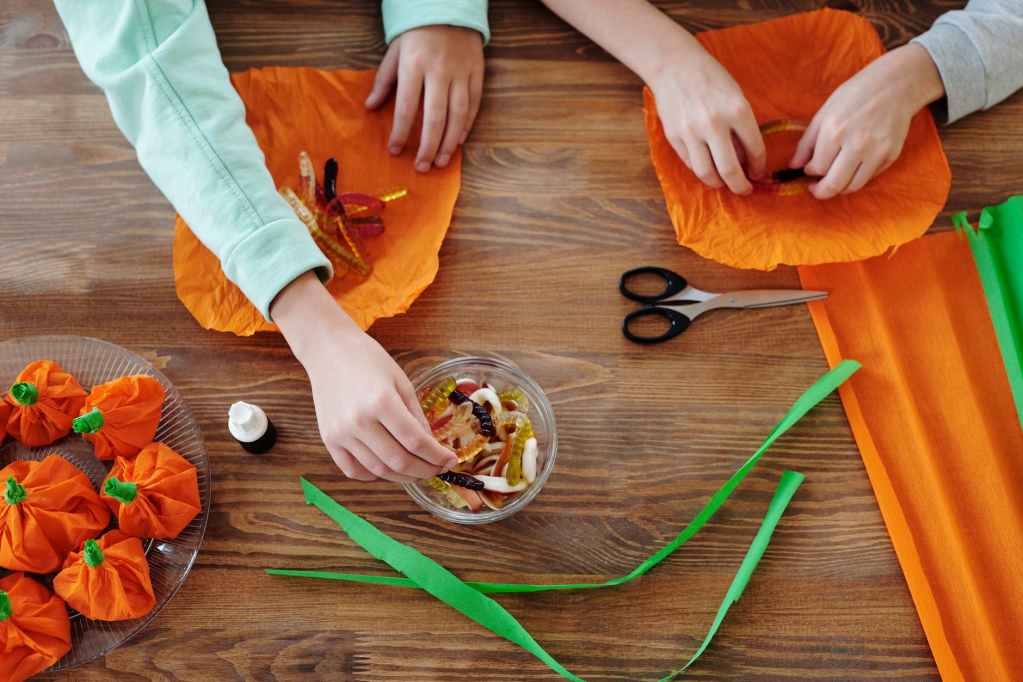 When you're DIYing your Halloween decorations to create the ultimate haunted theme, it's easy to get caught up in endless projects and crafts that leave you feeling more stressed than excited about the holiday. While many crafts can require hours to complete, some DIY Halloween decor items are not only affordable but super easy to make.
If you're looking for some spooky inspo for your Halloween aesthetic this year, we found an adorable project that you can complete in less than an hour.
Get creative with these cute DIY ghosts
TikTok user @brianna.traynor shared a creative and cute DIY Halloween ghost decor idea. The project is super simple and made with affordable items to make it a stress-free addition to any spooky setup.
All you need to make the DIY ghosts are:
A tomato cage
Zip tie
A styrofoam ball
String lights
A full-size white sheet
Black felt
Scissors
Directions:
Simply flip the tomato cage upside down so the stakes that usually go into the ground to hold the cage in place are now facing up to become the top.
Use a zip tie to tie the stakes together at the top to create a cone shape.
Once your tomato cage is shaped properly, stick the styrofoam ball into the stakes.
Then, weave string lights around the tomato cage. They can be any color to best suit your theme and color palette.
Next, lay a full-sized white sheet over the frame and cut out black felt to create "eyes" for the ghost.
Once your ghost is set up, be sure to give it some friends and prop it up somewhere for everyone to see. Whether you add them to the living room, dining room, entryway, or porch, this adorable DIY Halloween decor idea is great for those who want more ease in their decorating process.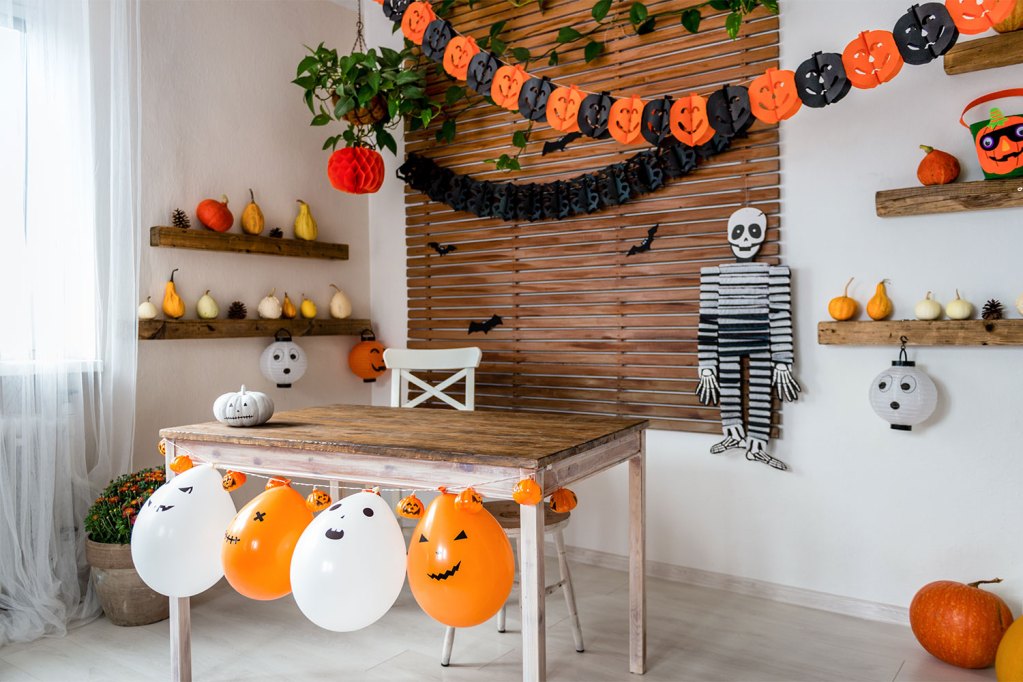 How to use this easy project in your Halloween setup
This super simple project doesn't require much time to prepare. Additionally, you can customize the ghost however you like by adjusting the styrofoam ball size, tomato cage size, shapes of the felt cut-outs, and color of the string lights or sheet.
Here are a few ways you can add this DIY project to your Halloween decor.
Indoors
When placing the standing ghost indoors, you can mimic what the creator did by adding two to three different ghosts of different heights to create a layered effect in the corner. Add them to the dining room or living room for a cute yet spooky effect.
Additionally, if you prefer to swap out the lights for unique Halloween-themed colors to better work with your existing theme or decor, you can use Halloween string lights in place of the plain white lights.
Outdoors
When using these items outdoors, keeping them under cover is best. Place them on a porch or covered patio to shield them from the elements. However, you could place these ghosts in the yard if you prefer. Just keep in mind that depending on the quality and material of the bed sheets, they may become prone to mold or damage from wind or rain. When placing the ghosts outside, be sure to use outdoor-safe string lights and exterior extension cords for powering them.
This cute DIY idea is a great way to save time and money on your Halloween decor. Feel free to modify the shape and size of your ghosts or mix and match colors to create a look that is uniquely yours.
Editors' Recommendations