Peel-and-stick tiles are the ideal solution for a lightweight renovation that you can tackle on your own over the weekend. You can accent your decor with metal, ceramic, wood and many other colorful materials to create your dream backsplash. We are sure you will find the perfect match within the options curated for you.
The backsplash is a kitchen area that needs both function and design. That's why subway tile has been a long time favorite. It's excellent at protecting the walls from water and food splashes, providing easy cleanup and adding a clean and refined look to the whole kitchen. Now you can use one of the selected self-adhesive tile suggestions we have put together for you to upgrade your kitchen.
Art3d Peel & Stick Backsplash Tile
Best overall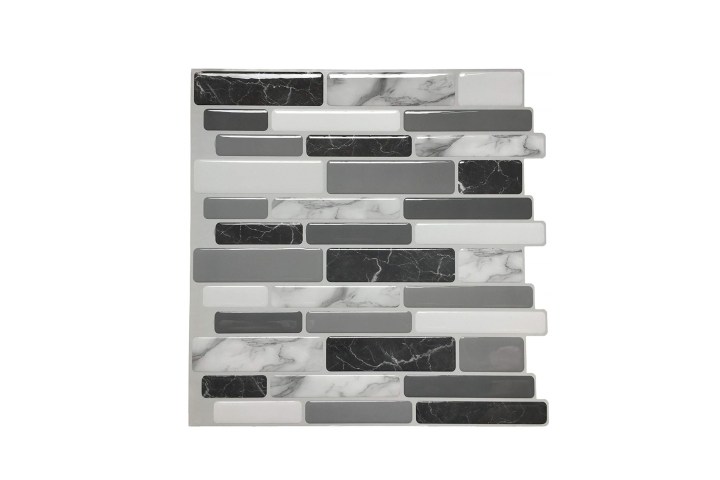 Easy to cut, easy to clean and easy to install — these are the reasons we find the Art3d Peel and Stick Backsplash Tile one of the best self-adhesive tiles available out there. Ideal to complement marble counters, they are waterproof and heat resistant. You don't have to worry about peeling edges or air bubbles rising up with use.
Tic Tac Tiles Peel and Stick Backsplash Tiles 
Best looking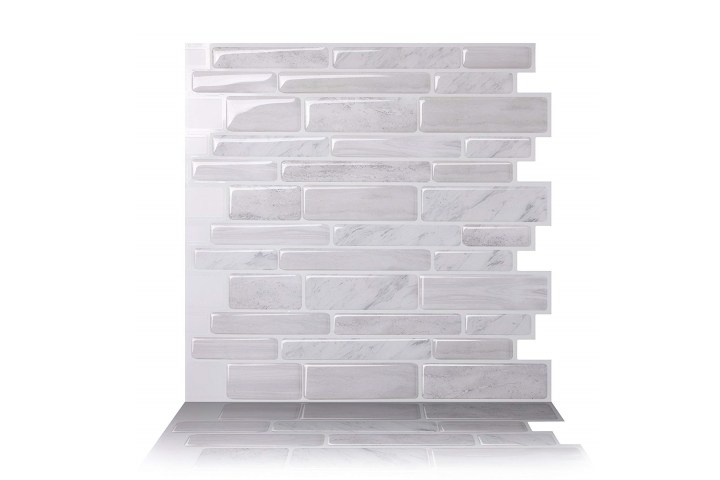 If you want the most realistic 3D effect possible, the Tic Tac Tiles Peel and Stick Self Adhesive Tiles are the best-looking kitchen backsplash alternative we found. A high-quality design with no discoloration, this kit of 10 self-adhesive tile squares is perfect for DIY projects. No glue, grout or messy application makes it a favorite for renters and renovators alike.
ipscazo Adhesive Metal Backsplash Tiles
Best aluminum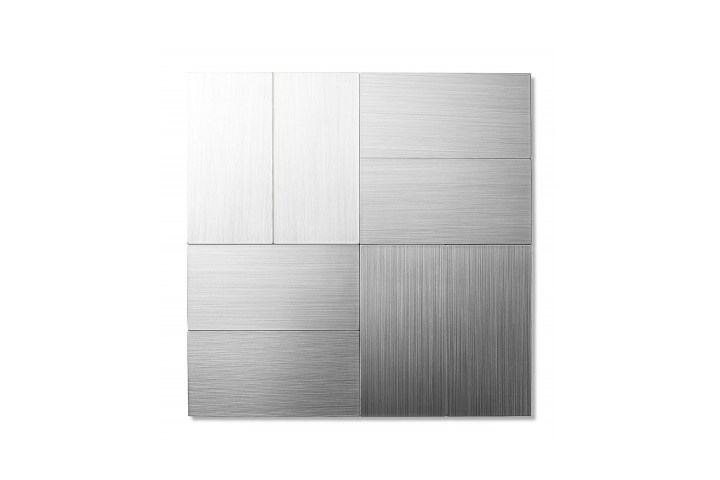 For a bold and modern kitchen facelift, you can rely on the sleek style of the Yipscazo Adhesive Metal Backsplash Tiles. This stainless steel backsplash is incredibly easy to install thanks to the 3M adhesive and the non-porous flat panel for a long-lasting bond. The surface has an aluminum matte that is easy to clean and is rust-resistant without the need to polish.
If you rent a home or don't want to commit to a given style in your kitchen, peel-and-stick tiles are the best option to make your living space your own. The simplicity, value and temporary nature allow many people to transform the places they live in into places they love. Install a beautiful new backsplash with one of these amazing options.
Editors' Recommendations