Most people spend a ton of time in their kitchen. No matter the primary use for your kitchen, it's likely the gathering place for your family as well. For this reason, many homeowners look to the kitchen when it's time to update their home's decor. A kitchen update can improve your home's functionality and style and raise the resale value. If you're thinking about a kitchen remodel, check out the hottest kitchen trends for 2023 below.
A recent study by Houzz surveyed 2,380 U.S. homeowners to find the significant kitchen trends for 2023. From cabinetry trends to sustainability and electrical updates to lighting, check out the highlights of the Houzz study below.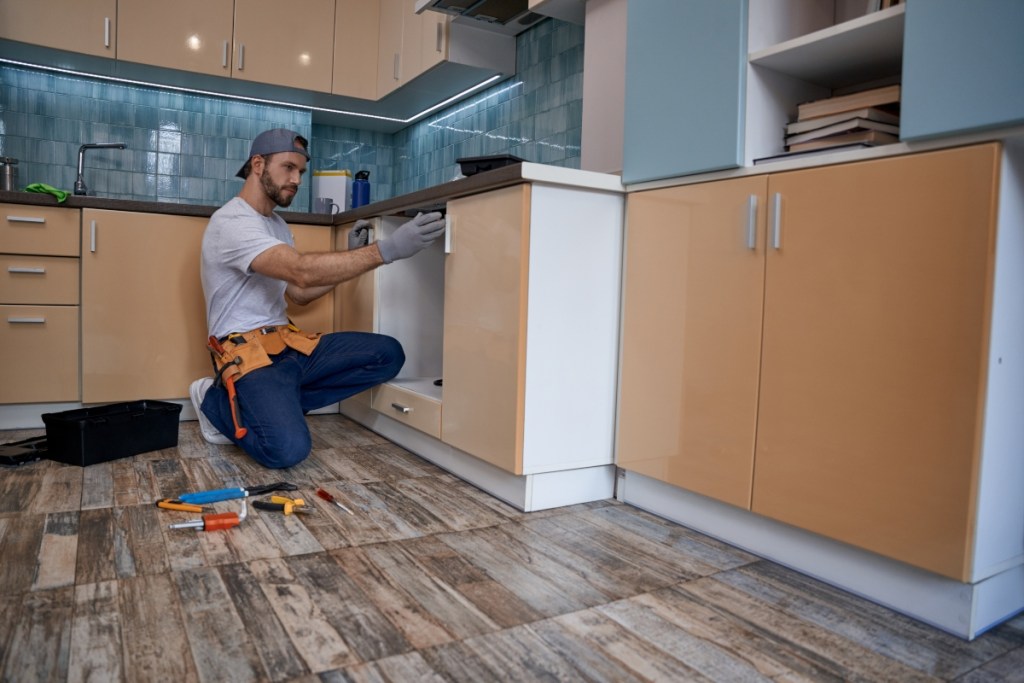 Cabinet styles
Kitchen cabinets are a major part of any kitchen, so picking out new ones is a huge decision. Shaker-style cabinets are still the most popular choice for kitchens, according to the survey, but they have some competition, with flat-panel doors gaining popularity. Bar-style pulls are the most popular choice for cabinets, with knobs following in second.
When it comes to cabinet finish, white is the most popular choice. The major shift in trend here is in wood-tone cabinets, which gained 3 percentage points in this year's survey. Blue and gray cabinets are on the decline, while black and dark wood tones saw increases.
Sustainability
The year 2023 is already seeing most homeowners incorporate at least some sustainable features during their kitchen remodels. The most popular choices are energy-efficient appliances, LED lightbulbs, energy-efficient windows, and water-efficient fixtures. There are tons of options to do your part for the planet regarding kitchen renovations — some of them don't even require hiring a professional.

Lighting
The reigning champion for lighting in kitchens — under-cabinet lights — was knocked off its throne this year by recessed lights. Recessed lighting in kitchens gained 6 percentage points in 2023, with 72% of renovators choosing them. Under-cabinet lighting is still the second favorite choice for homeowners remodeling their kitchens.
Electronics
Because most people spend so much time in their kitchens, it only makes sense that we're seeing more and more electronics pop up in the kitchen. Items like wireless speakers, charging stations, and stereo systems are all on the rise. Appliances and fixtures with electronic features are also trending up with water-efficient faucets, touch-free activated items, and Wi-Fi connectivity, to name a few.
Remodeling your kitchen is a big task, whether replacing cabinets and appliances or going all out for a complete renovation. There are a lot of decisions to make, and it can get overwhelming. While you may have some good ideas, it's often helpful to see what other homeowners are up to before you make any final decisions. Popular upgrades will not only help freshen up your space, but they will also increase your home's resale value.
Editors' Recommendations