Owning a paint can opener is a wise choice, as they are easy to carry or store in your toolbox. It give you way more functionality than the key-lid opener you get when you buy the paint bucket, and you can be sure it will be much more convenient to use, as well. Make your life easier and pick up one of the carefully selected options on our list.
Paint can openers are one of those items that you think you don't really need until you use one. The convenience and performance are just too great to go back. Make opening your paint can a breeze with one of the best can openers we compiled.
Linzer Plastic Paint Can Opener
Best overall
The Linzer 5-Gallon Paint Can Opener is a convenient and functional tool designed to save time and effort, as you open those tricky paint containers with greater ease than ever. These plastic tools are especially engineered to keep those pesky lids from slowing you down from your paint job.
RED DEVIL 6-in-1 Painters Tool
Best all-in-one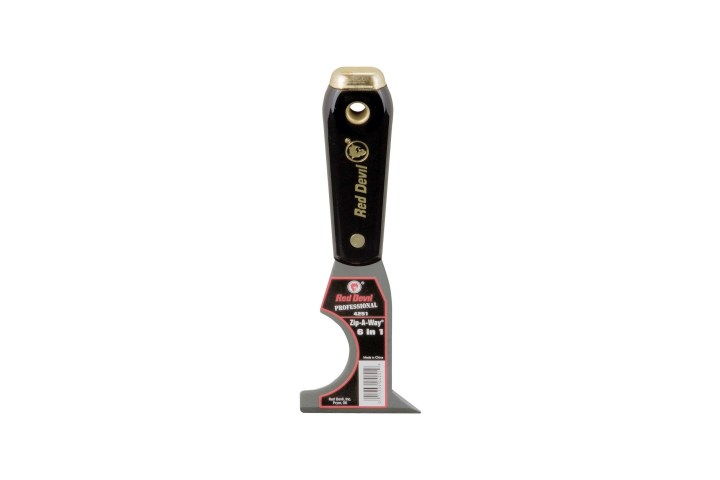 RED DEVIL offers a versatile 6-in-1 painters' tool that makes your job much easier than you ever imagined. Use it to open paint cans, gouge, scrape, remove putty, spread, and clean rollers. With a solvent-resistant handle and rust-resistant steel blade, this durable tool is built to last.
Bates Choice 5 in 1 Painter's Tool
Best value pack
Get the job done with superior finish and value with the Bates Choice 5 in 1 Painter's Tool. This pack of two offers greater multifunctionality at a low cost. With outstanding durability and excellent build, this paint can opener features a soft grip handle for maximum comfort while you work.
A must-have for any serious painter, a paint can opener will help you work more neatly, faster, and efficiently. They are great for both the professional and DIY enthusiast who is always looking for the right tool for the job. All of our suggestions are built with top materials and incredible durability.
Editors' Recommendations