Feeling unsafe in your own home is no way to live. Door security bars give you peace of mind and put an end to those sleepless nights that take away from your well-being. Enjoy your family time again and snooze comfortably while a reliable door security bar keeps you protected.
Installing specialized safety equipment can be a costly project. For apartments that don't allow permanent modifications or homeowners who prefer to avoid these types of structures, door security bars offer the ideal solution. They are strong, reliable, and easy to use while providing you with the peace of mind that your home is protected at all times. Let's take a look at our top picks.
Securityman Door Jammer & Security Bar
Best security bar overall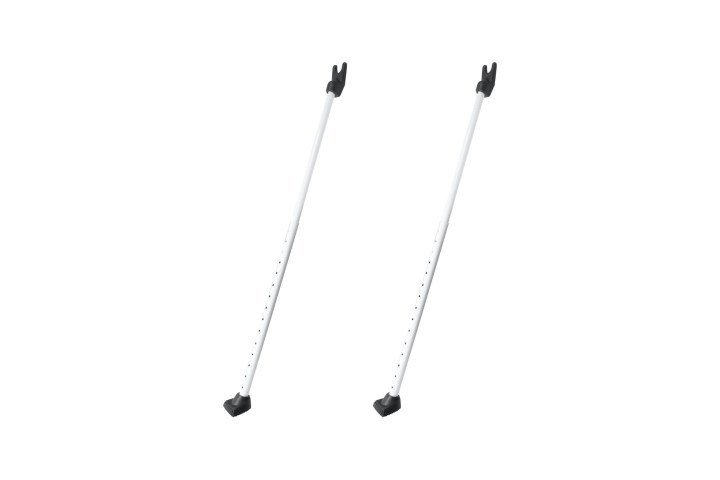 The Securityman 2-in-1 Door Jammer & Sliding Patio Security Bar offers a set of two bars with an angled rubber bottom for full contact and strong grip on all types of floors. They withstand up to 350 pounds of pressure and feature interchangeable caps that make this adaptable tool practical and effective.
South Main Hardware Adjustable Door Bar
Best value security bar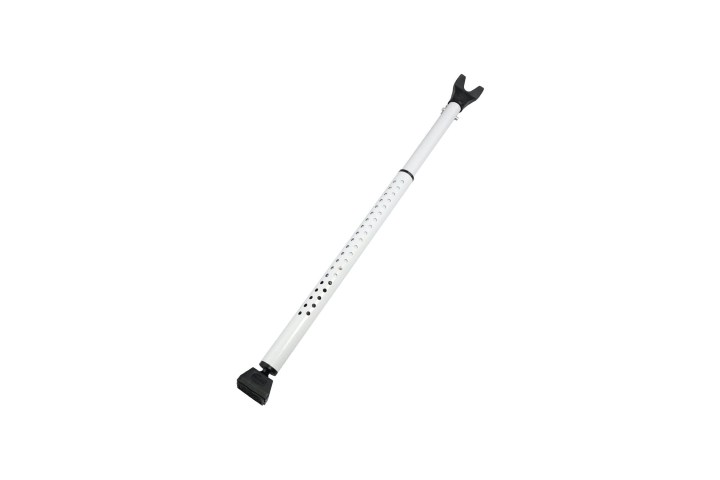 With a heavy steel tube construction, the South Main Hardware Adjustable Door Bar is a an affordable security bar that keeps your home safe. This robust bar features a swivel base that keeps your floors protected and unwanted visitors out. It is adjustable and versatile to work with door handles and patio doors
Buddybar Home Security Door Bar
Best weight capacity
With an impressive weight capacity of up to 2,560 pounds, the Buddybar Home Security Door Bar is the strongest security door bar out there. Its 8.2pounds of powder-coated steel have no plastic parts, to offer a solid construction that keeps your home protected while you sleep at night or travel. Adjust to the height of your doorknob and relax knowing that your home and your family are safe from intruders.
When your safety at home feels compromised, you need the right tools to keep you and your family secure. Door security bars are an efficient way to protect your belongings and your loved ones. The items on our list require no permanent installation to keep intruders from entering your home and give you the peace of mind that you need to sleep well at night.
Editors' Recommendations