It's no coincidence that utility sinks were given that name. These multipurpose wash areas come in super handy when you do laundry, yard work, or even when you need to wash a mop to keep the home clean. Whether you are looking for functionality or a touch of industrial decor for your space, we have the best options available compiled just for you.
Your garage is not the only place where you could benefit from a utility sink. Basements, backyards, and home gyms are other areas of the house where you need a space to wash up when you're done working. Keep your common living areas clean and contain the mess of gardening, crafting, or garage work with a useful utility sink near those spaces where you work.
MAYA Utility Tub Set
Best overall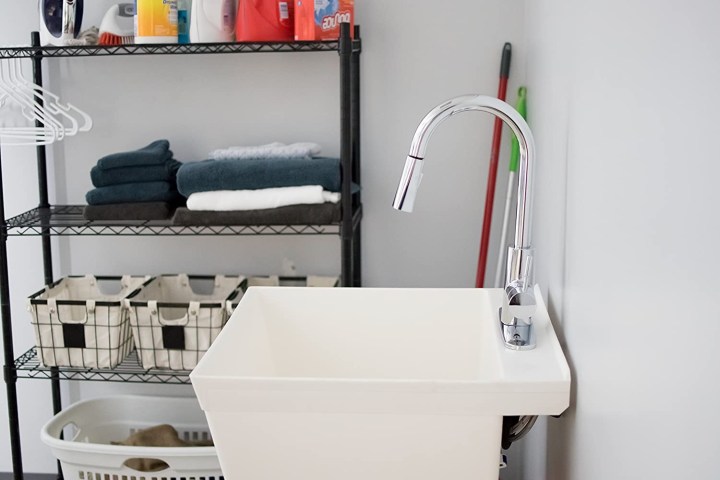 When it comes to overall quality, looks, and performance, the MAYA Utility Tub Set stands out for scoring high in all departments. This heavy-duty, high-capacity functional sink brings an old-school industrial vibe to any garage, man cave, or auto shop you are looking to upgrade.
LDR Industries Utility Sink
Best looking utility sink
Bring some style and bold vibes to any laundry room, basement, or loft with the LDR Industries Utility Sink. This virtually indestructible 19-gallon sink includes a pull-out nozzle that can be set to stream or steam. One of our favorite choices for its quality construction and convenience.
CASHEL Fully Loaded Sink Kit
Best value utility sink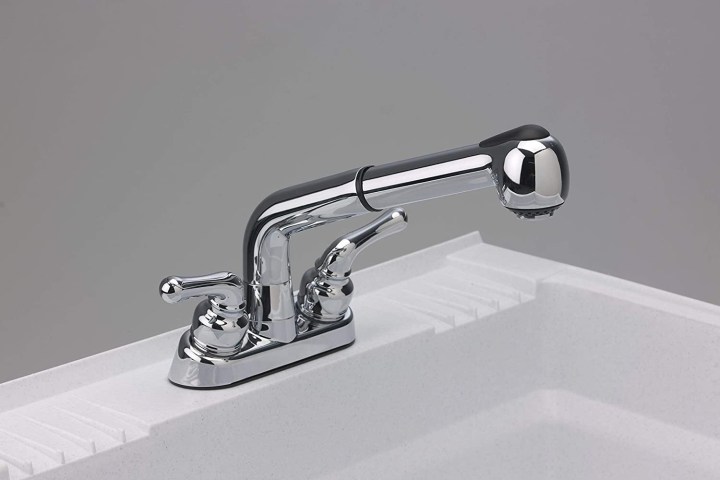 For those who are looking for the best value, the CASHEL Fully Loaded Sink Kit offers incredible value at a very budget-friendly price. Everything you need to install your new sink comes packaged with this sink and features a super-durable construction.
If you enjoy doing manual work but don't like the mess it leaves behind, you need a utility sink in your workshop or studio. These versatile wash areas keep your home organized and sparkling throughout. The items on our list are a perfect addition to your workspace and help you enjoy your hobbies with the convenience of a cleanup area nearby.
Editors' Recommendations