Plant saucers keep your plant's roots from soaking in water and rotting. They also protect your floors from water stains and leaks, so investing in a trusty plant drip tray is extremely practical. We listed the best plant drip trays available to help you decide on the best one for your home and your plant.
Plant drip trays let your plants drain properly without compromising your floor both indoors and outdoors. A plant saucer is typically made of plastic because it needs to be lightweight, durable, and leak-resistant. Although you can upcycle household products as plant saucers, it's worth investing in a plant drip tray to avoid floor stains, protect your plant's roots from oversaturation, and provide convenience. Here are our top choices.
Hydrofarm Green Premium Saucers
Best Overall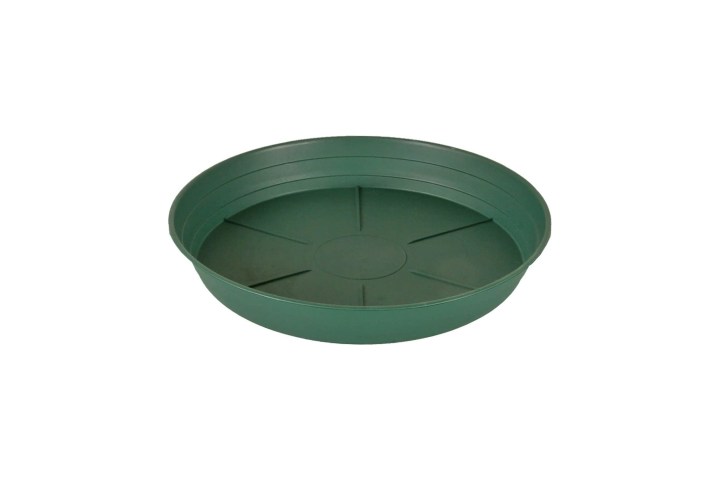 Hydrofarm offers premium plant saucers in a pack of 25, measuring 10 inches in diameter. The ridged bottom elevates your plant, keeping the roots off the saucer and water. A moss-green color complements any pot and garden.
MUDEELA Plastic Plant Tray
Best for Indoor Plants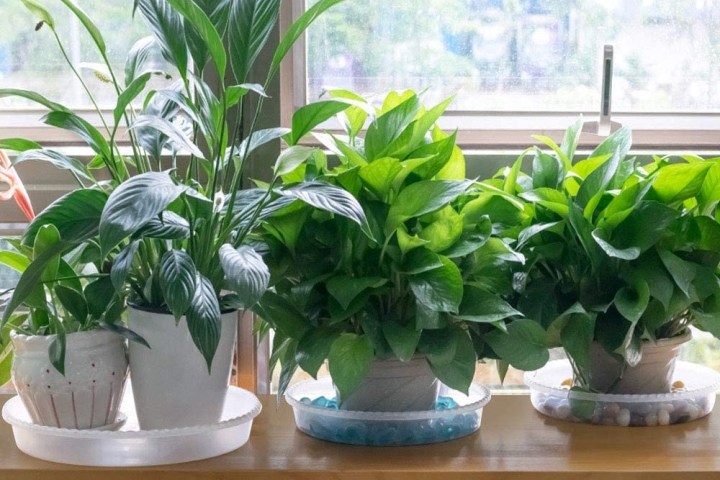 For indoor plants, trust in MUDEELA's hardy plastic plant saucers. Each pack comes with six 12-inch drip trays that are taller than average to further prevent leaks. The clear construction means each tray is inconspicuous and won't clash with any color pot.
Akro-Mils Classic Planter Saucer
Most Durable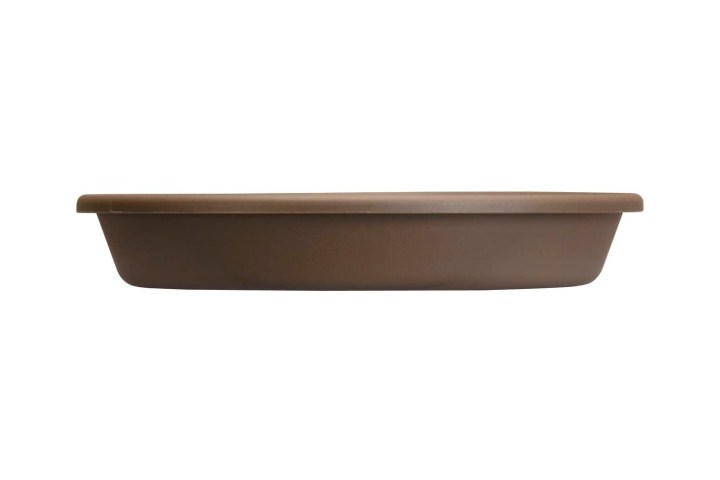 Akro-Mils crafted the classic, 16-inch plastic plant saucer that is simultaneously light and sturdy. Its best attribute is its weather-resistance, which prevents discoloration, leaking, and cracking. The earthy color is a perfect, neutral match for any pot and great for outdoor wooden patios.
Buying a plant saucer means you're protecting your plant roots from overwatering and your floors from drainage leaks. Prevent root rot and water stains with the right plant drip tray — just remember to choose one that fits your size pot at home.
Editors' Recommendations