When autumn is creeping up around the corner, the season change brings on thicker sweaters, boots, scarves, and comfy cold-weather foods. However, there's still plenty of time before the months filled with sweet potatoes and stuffing, so make the most of the last few weeks of summer and use all the season's best ingredients before it's too late.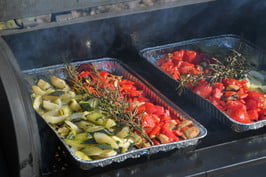 Zucchini
Zucchini is a staple of farmer's markets and amateur gardens alike. This versatile vegetable is delicious on its own when sauteed, but many cooks have become more experimental with it, making veggie noodles, fries, and vegan "meat" balls. For those with a love of baking, make a big batch of zucchini bread or muffins to share with the neighbors.
Tomatoes
There are few things better than a plump, juicy tomato on a hot summer day. Grab some beefsteak tomatoes, buffalo mozzarella, and basil for a refreshing Caprese salad, or elevate your chips and salsa with some homemade Pico de Gallo, complete with fresh peppers, onions, and cilantro. For your next dinner party, skip the bottled Ragu and make some homemade marinara sauce by stewing tomatoes with fresh herbs and spices.
Cucumbers
Fresh, organic cucumbers are a refreshing treat that adds a satisfying crunch to salads and veggie trays. If you want to get a bit more creative with your excess cucumbers, make your own pickles by soaking them in a vinegar and salt solution, or whip up some cucumber sandwiches for Sunday teatime.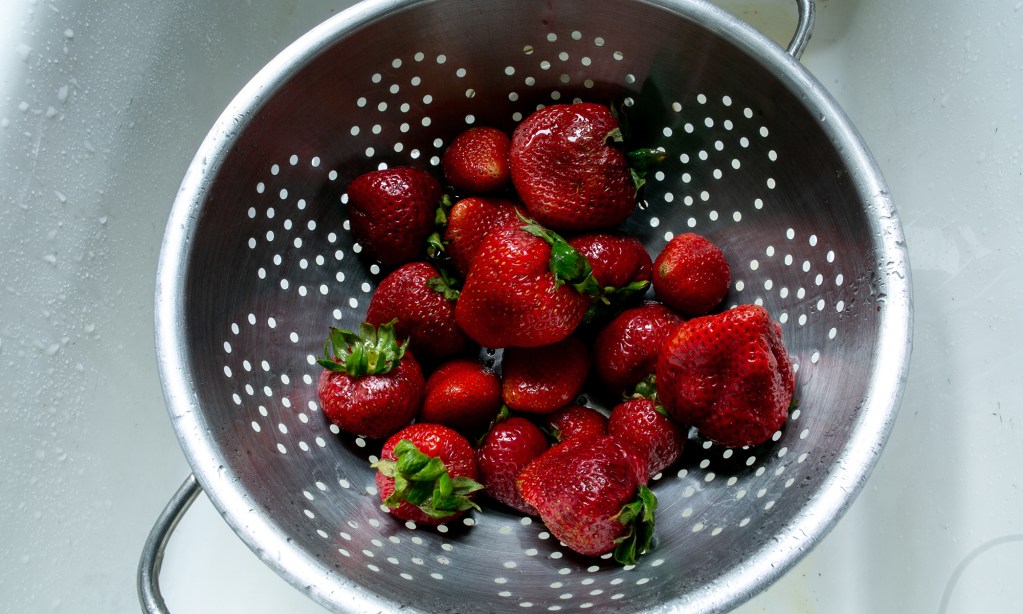 Berries
Whether you have a hard-working berry bush in your backyard or tend to stock up on cartons at the grocery store, make sure you grab as many summer berries as you can before they go out of season. Berry smoothies are certainly a go-to, but we recommend getting more creative and trying your hand at homemade fruit rollups. If you have your own berry bush in the backyard, spend some time perfecting your perfect jam recipe. It's a surprisingly simple process — all you need is fruit, sugar, and lemon juice. It also makes for a personal and special housewarming gift or party favor.
Pineapple
Pineapple is incredibly popular in the summer, as you can enjoy this tart and sweet fruit on its own or throw it on the grill for some chicken teriyaki skewers. For a baking challenge, make some pineapple upside-down cake with your leftover fruit, or play bartender at your next gathering and blend up some delicious piña coladas.
Watermelon
The quintessential summer fruit, watermelon is a treat for the whole family. It can be hard to finish those giant fruits, though, so be sure to use all of your leftovers by making a delicious watermelon and feta salad, a fresh sorbet, or even watermelon gazpacho.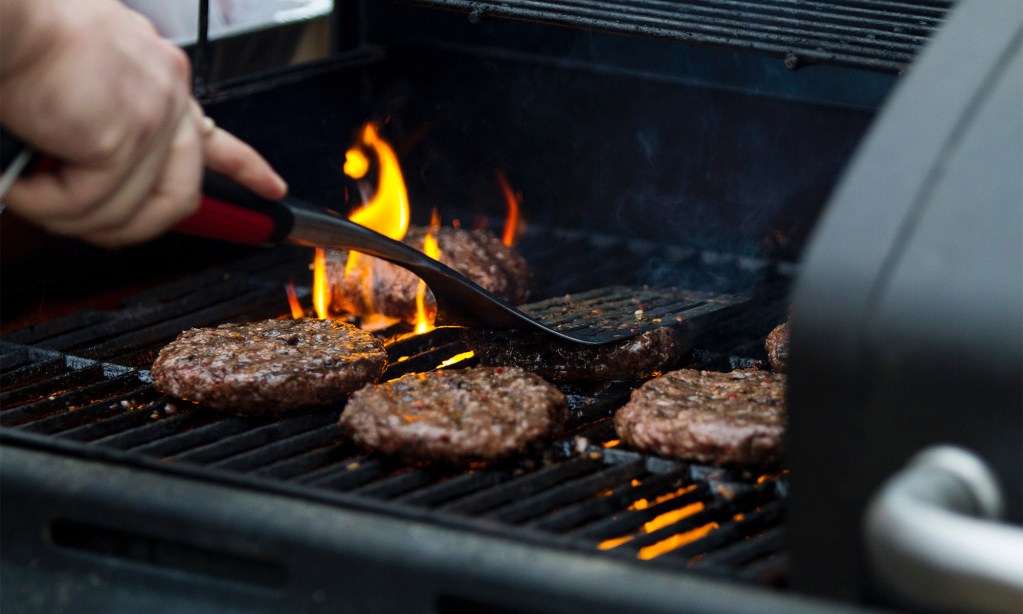 Grill meats
Summer is the season of grilling, and we can't be happier for it. There's nothing like the smoky, seared taste of that delicious meat, and it's even better when you're able to share it with friends and family. Whether you're working through leftovers from last week's barbecue or trying to use up all the meat in the freezer, check out these recipes that are sure to secure your title as the grill master.
Brats
Whip up some creamy bratwurst pasta or add your brats to some mac and cheese for a meal the kids will love. The flavorful sausages go wonderfully with cheese and peppers in pasta, and they also make for an especially hearty meal when combined with potatoes in a skillet. You can also elevate your hash browns and stuffing by adding pieces of spicy sausages to add another level of flavor to these side dishes.
Burgers
If you're tired of traditional burgers but have piles of patties to use up, whip up some hamburger mac and cheese for your next dinner. You could also toss some burger pieces in marinara for a makeshift bolognese sauce or form them into meatballs and pop them on a sub roll. For the ultimate comfort food, ground your hamburger patties to make a classic shepherd's pie, complete with cheese, peas, and mashed potatoes.
Hotdogs
Use up those leftover hotdogs by adding pieces to chili and mac and cheese, or wrap them in some batter to bake pigs in a blanket or corndog muffins.
The end of summer is always bittersweet. Though the weather is getting colder, the cuisine becomes unbeatable, as tables start to fill up with soups, stews, stuffing, and cider. Until then, be sure to use all your summer goodies to make room in your pantry for autumn's staple ingredients.
Editors' Recommendations