When guests come to stay, it's essential to make sure they have everything they need. Though extending your hospitality means they don't have to pay for a hotel room, they should still enjoy all the conveniences of a vacation in the guest room. As soon as they step into your home you want them to feel welcome, and they shouldn't have to ask you for necessities like toiletries or fresh towels and sheets.
If you're at a loss trying to create the perfect guest space, here are six tips that should orient you in the right direction.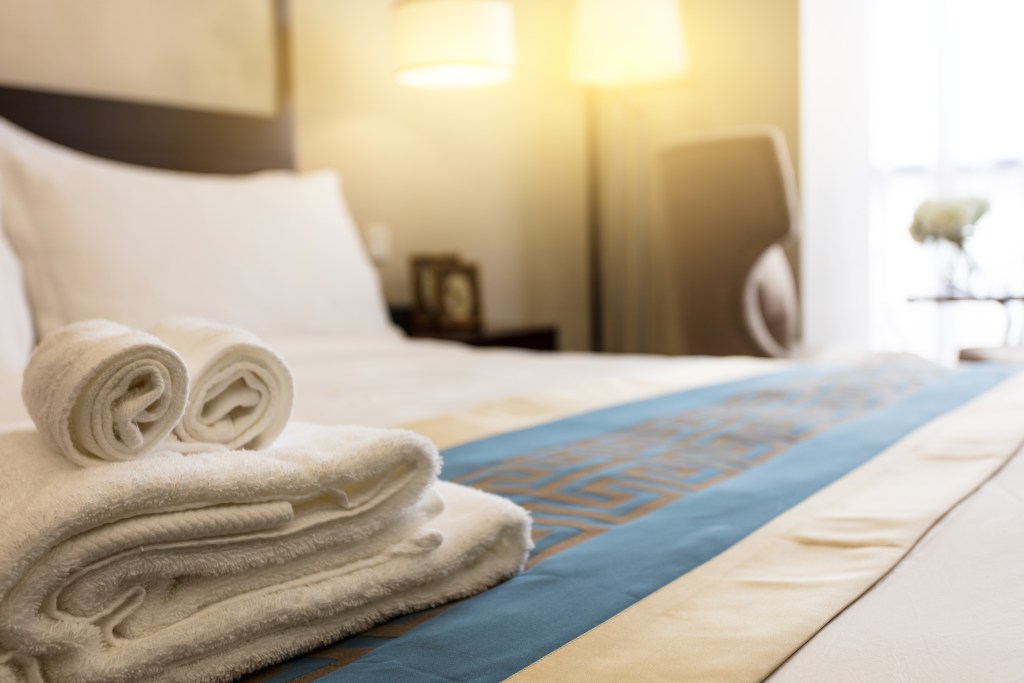 Extra towels, blankets, and pillows
First, consider the number of people who may be staying at your home – the more people staying in the guest room, the more towels, blankets, and pillows (as well as all other types of linens) you should keep on hand.
For example, if one person is coming over, two or three extra bath towels might be sufficient, but four or five might be necessary when hosting two people. Long story short, give guests more than they need. Make sure there's also a laundry basket in the room so they can collect any used linens.
As for the bathroom, ensure that there is plenty of toilet paper along with soft facial tissues and baby wipes. Though your guests will likely bring their own toiletries, many travelers tend to forget an item or two. Keep travel-sized toothbrushes, toothpaste, mouthwash, lotion, soap, shampoo, and conditioner in the vanity for their convenience.
Wastebasket
Your guests shouldn't have to venture into the kitchen every time they need to throw away candy wrappers or baggage stickers. Include a wastebasket in both the guest room and bathroom, and be sure to empty them regularly when the guests are out of the room.
Clock
Like a hotel room, keep an alarm clock present in the guest room in addition to a standard wall clock. Sure, everyone has a clock and an alarm on their smartphones these days, but that's not the point. Many people will appreciate a good old-fashioned alarm clock sitting on the nightstand next to their bed, especially those who don't like to use their phones late at night or early in the morning.
Space for clothes
Whether they're spending the night or the week, make sure your visitors have a place to hang and store their clothing. Some people can live out of suitcases for a few days, but they shouldn't have to. Additionally, if they're visiting for a formal event, they may need room to hang up suits, dresses, and other easily wrinkled pieces of formalwear.
If you don't have a dedicated guest room and your visitors are staying in a room that's usually occupied, odds are the closet and drawers are full. In this case, wheel in a clothing rack with plenty of hangers.
Door hooks
Door hooks are another great way to give your guests a place to hang their clothes without requiring emptying out drawers and closets. These hooks are especially necessary in the winter when your guests need a place to hang coats, sweaters, hats, scarves, belts, and other accessories.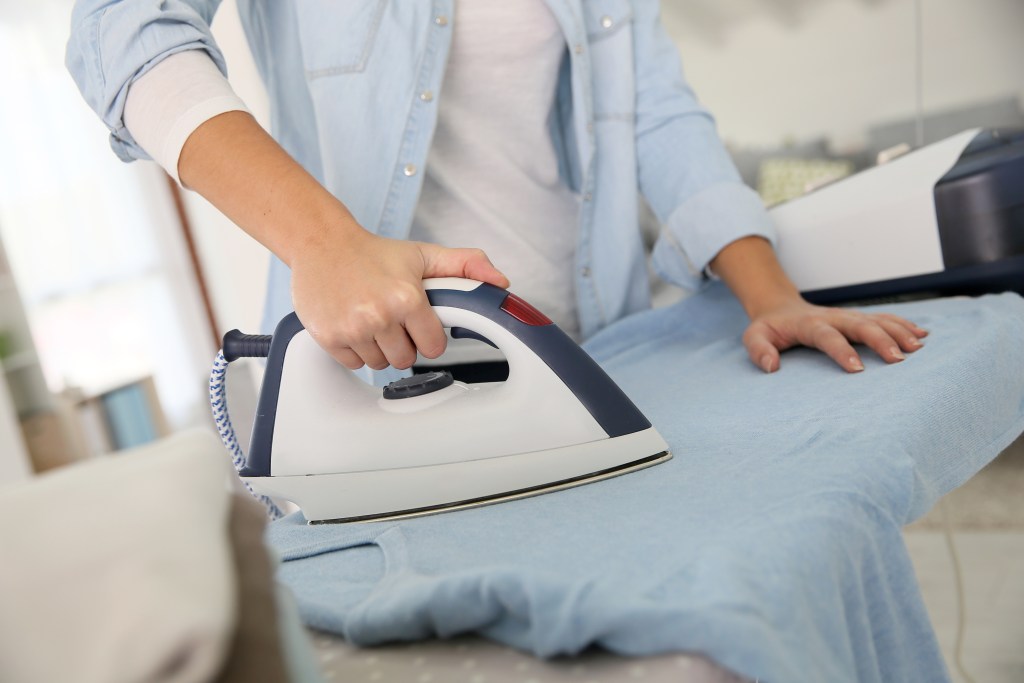 Iron
No matter how carefully you pack, clothes are going to become wrinkled when stuffed in a suitcase for a few days. Make sure your guests have everything they need to look fresh and presentable, so keep a small iron and ironing board in the closet or bathroom.
For a less expensive and easier option, keep a portable steamer in the room. These are better for delicates and banish wrinkles just as well as traditional irons.
The final word
Having guests over is usually a delight. It's fun to share your home with friends and loved ones, and they'll be grateful for your hospitality (and the money they save by not reserving a hotel room). Understandably, planning for their stay can be stressful. You're likely concerned about their comfort and want to ensure they have everything they need when they arrive. After all, their visit should be as enjoyable as possible.
With that in mind, remember to include the essential items we outlined above. To go the extra mile, think about the things you know your visitors enjoy. Do they like to go on early morning runs? Keep a reflective vest in the closet. Do they have a sweet tooth? Put a few candy bars on the nightstand. Being a great host is all about anticipating your guests' needs, and with these tips above, you can turn your guest room into a space that rivals the Ritz.
Editors' Recommendations