Selling your home can be stressful. From making repairs and updates to finding the perfect real estate agent, everything you do is focused on attracting buyers and maximizing your sale price.
With the stakes so high, you'll want to do everything possible to make your home stand out to potential buyers. A great place to start is by ensuring your house is sparkling clean from floors to windows—because even if you are great at cleaning, a professional cleaning crew has what it takes to ensure your home is putting its best foot forward.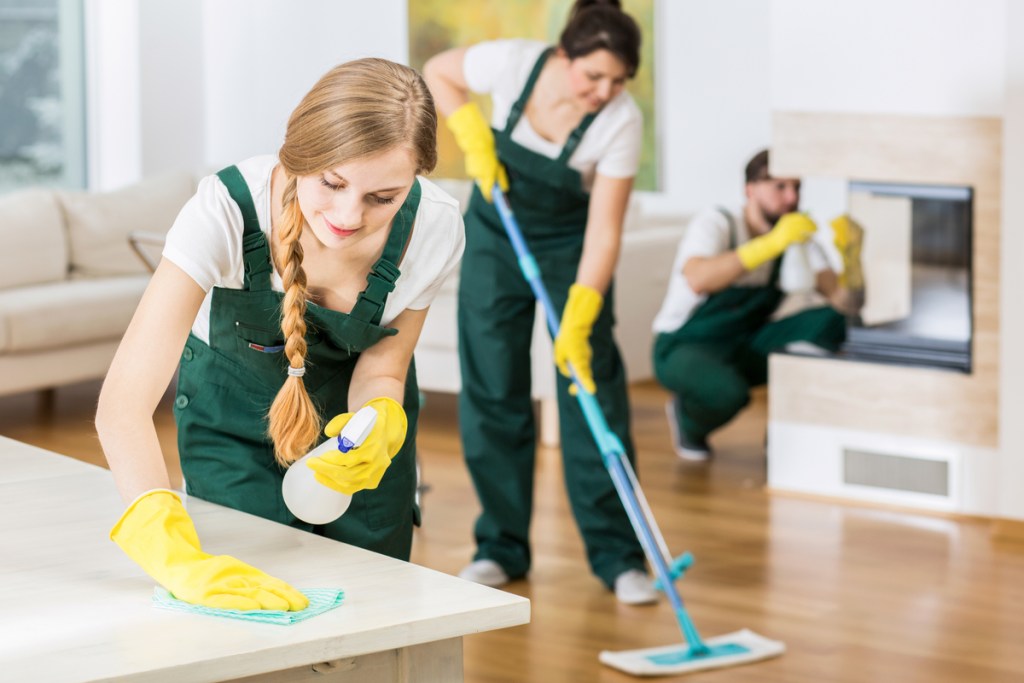 Cleaning to sell
The house cleaning chores you tackle every weekend are very different from the type of cleaning needed to sell your home. It isn't enough to dust your furniture, wipe down your countertops, or run a vacuum across your rugs; with today's renewed focus on cleanliness, it's never been more important to make sure your home is living up to the expectations of even the most discerning potential buyers. The better presentation your home delivers, the more likely it will sell quickly and at a higher price.
Why not do it yourself?
Professional cleaning services have the equipment, the staff, and the know-how to get into every nook and cranny, corner, and hard-to-tackle cleaning task in your home. You have enough to do and stress about. Do you really want to spend your precious time scrubbing every crevice of your home too?
On top of that, professionals see things you might not. It's always a good idea to have a second set of eyes looking at your home objectively and deciding what is and is not acceptable in terms of presentation.
Most importantly, a cleaning service could actually end up saving you money in the long run. Perhaps you think you need to replace your worn-out stove to get top dollar for your home. Most of the time, it turns out that appliances you think need to be replaced just need professional cleaning to restore them to a 'like-new' appearance.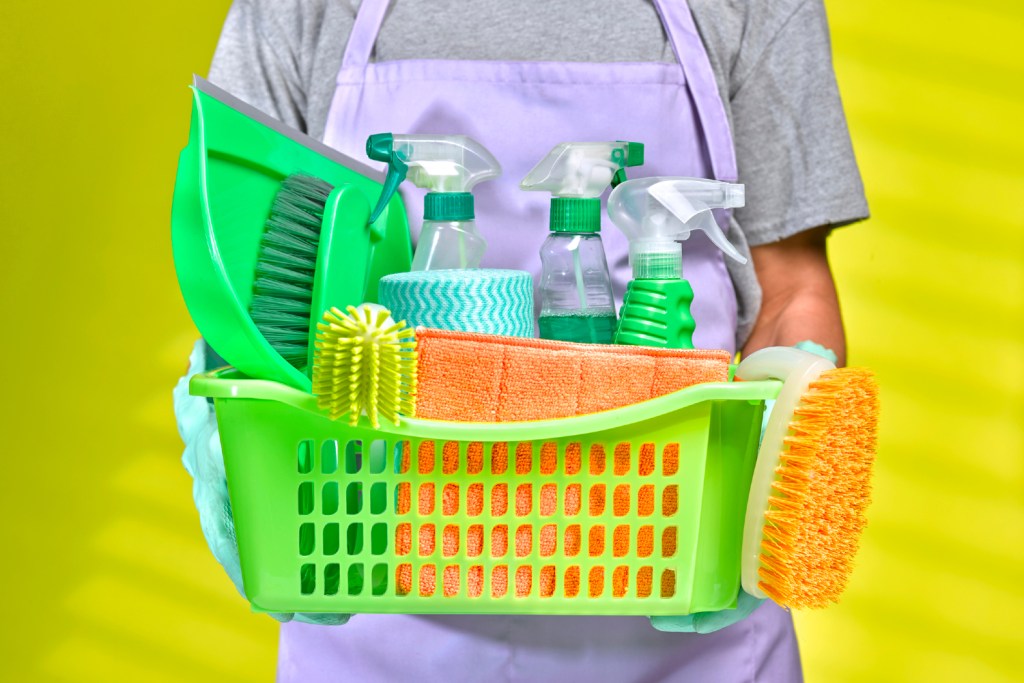 What to expect from a professional home cleaning service
From walls to floors and woodwork to moldings, a professional cleaning service will dust, scrub, and wash every room in your home. Once the smudges, fingerprints, and dirt are gone, you may even discover that walls and moldings you were planning to paint don't actually need repainting. Since eagle-eyed buyers don't miss anything, a professional cleaning usually includes vacuuming vents, light fixtures, and ceiling fans, as well as washing windows and mirrors.
When it comes to windows, your professional cleaning service will wash them inside and out, including screens and sills—they'll even get into the corners and grooves you might have missed. And, since certain smells could turn off potential buyers—cigar smoke, pet odors, etc.—the cleaning service may recommend eliminating odors with a chemical or electronic odor eliminator.
Kitchens and bathrooms
You can handle everyday cleaning, but a professional service will do a deep cleaning of your kitchen appliances, ensuring the oven is grease-free and sparkling inside and out. Cabinets, including inside cabinet doors, will be hand washed to eliminate grease and fingerprints, while countertops will be wiped down and polished.
Few things turn off potential buyers more than a dirty bathroom, so it's important to make sure your shower, tub, and tiles are free of soap scum and mineral deposits, in addition to dirt and grime. Plus, a professional cleaning service is better equipped to eliminate hard-to-remove mildew from tile and grout.
Cleaning checklist
Once your home sells—for top dollar, thanks to your professional cleaning service—you'll need to give your home one more thorough cleaning after your furniture and belongings have been removed. Whether you opt to do it yourself or rely on the skills and efficiency of a professional cleaning service, follow this handy moving cleaning checklist to ensure the final step of your home-selling process follows what's expected of you as the seller.
Wipe down walls and remove scuff marks with something like a magic eraser. Remove any nails from hanging artwork or pictures and fill in holes with spackle, a putty knife, and a quick sandpaper rub.
Give windows a quick wash with a spray-on cleaner or a solution made with white vinegar and water.

Thoroughly vacuum your carpets. Stains should be removed as best as possible, either using a spray-on rug cleaner or hiring a professional rug cleaning service.

Sweep and mop floors using a DIY solution made with a 1/2 cup vinegar mixed with a gallon of warm water.
Clear out drawers and cabinets in the bathroom and kitchen, wiping down interiors with a damp sponge.
Unplug your refrigerator and spray, inside and out, with a solution of equal parts white vinegar and water.
The best way to maximize results is to leave real estate cleaning to the professionals – they have the expertise, the tools, and the know-how to clean your home efficiently and well before you sell. With that huge task off your to-do list, you'll be able to focus on more important things—like getting top dollar for your house and finding your next dream home.
Editors' Recommendations