We all love a good bargain buy (especially with food costs on the rise these days). But we also love healthy eating — and luckily, you don't have to sacrifice good choices for the sake of saving a few bucks. The next time you put together your Costco grocery list, you'll want to add these healthy foods and snacks. Not only are they excellent for your diet, but they're delicious, too. How do we know? Because these are the Costco healthy foods regular shoppers say are their go-to favorites.
Pre-washed spinach
Anyone who grew up with Popeye knows how good spinach is for you. Chock full of Vitamin A, Vitamin C, Vitamin K, iron, folate, and potassium, this healthy food is also versatile: You can use it to prepare a salad, an omelet, a smoothie, dip, and so much more.
Redditor Replevin4ACow noted that their leafy green consumption skyrockets anytime they buy a bag, mostly because they try to finish it before it turns to green sludge.
AcadiaCat offered up this helpful tip for anyone who thinks they won't be able to get through an entire bag (and hates the thought of wasting food): Add a couple of paper towels to the bag (and swap them out daily). They say this "absorbs the moisture and helps the spinach to last a little longer."
And when in doubt? You can always freeze anything you don't think you'll eat in time.
Unsalted mixed nuts
Nuts are an excellent heart-healthy food. They are high in calories, so you should limit your intake (The American Heart Association says you should have about four servings per week), but they're certainly healthier than a lot of snack foods out there. Rich in protein, unsaturated fats, and omega-3 fatty acids, unsalted nuts are a great choice.
Even better? Redditor Wanliu pointed out that Costco's unsalted mixed nuts are an "excellent deal compared to any of the other supermarkets" and that they supplement this choice with a bag of walnuts.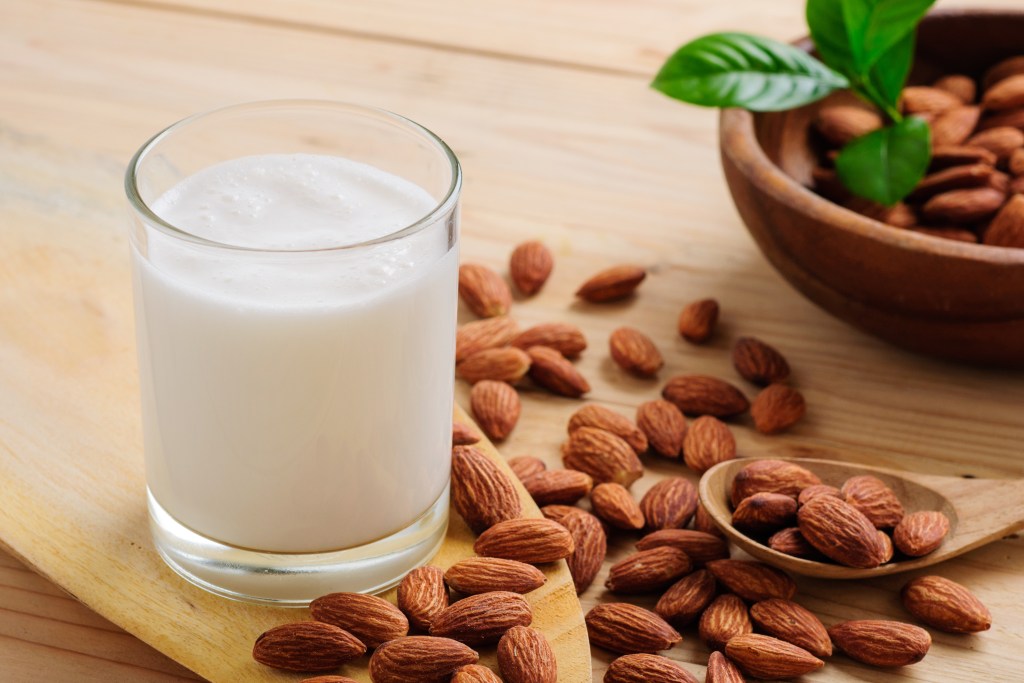 Almond milk
"Do not sleep on this. Switching to almond milk from milk can save 100-200 calories a day," Redditor GravyIsSouthernQueso proclaimed.
Another Redditor agreed, noting they use two cups of Kirkland Signature Unsweetened Almond Milk as the base for any smoothie or shake. They especially like it because of how well it pairs with a variety of options.
Whereas whole cow's milk has 150 calories per 8 fluid ounces (and skim milk has 80), unsweetened almond milk only has 40 calories. It also has far fewer carbohydrates and fats, and no sugar.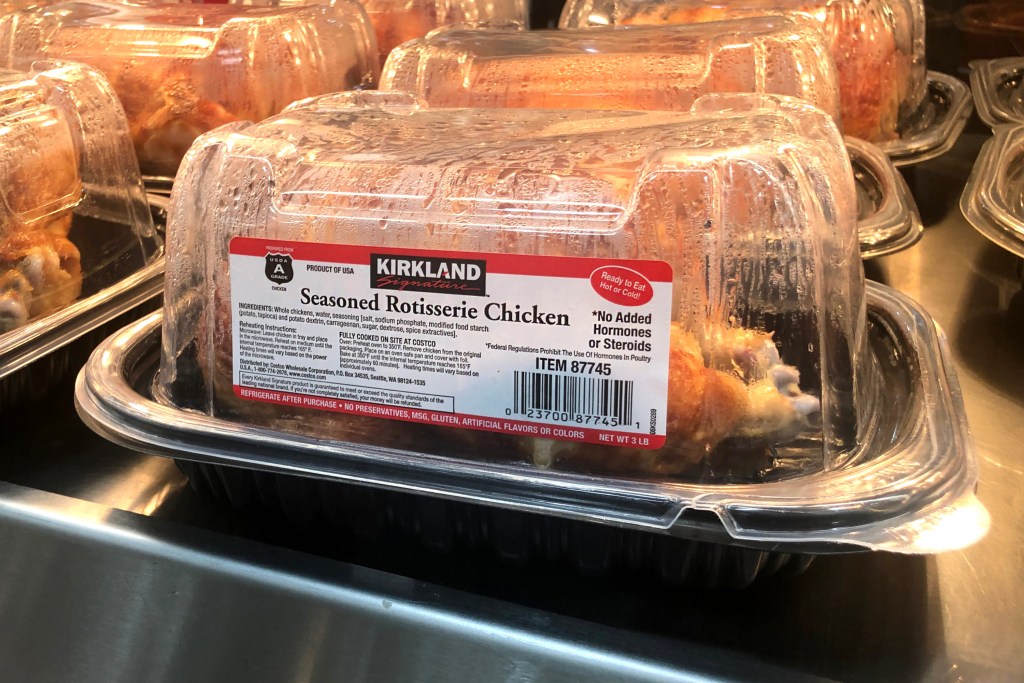 Rotisserie chicken
It probably shouldn't be a surprise that everyone's favorite bargain (how can you beat the $4.99 price?) also tops the list of everyone's favorite Costco healthy foods.
One user noted that between that and the spring mix, they basically have healthy lunches for the week for only $8.50.
Redditor Emitwohs added they break down the chicken on the first day after it's cooled to sort it into three days worth of food.
Of course, any pre-made rotisserie chicken won't be as healthy as one you make yourself. Consumer Reports noted that Costco's rotisserie chicken has 460 mg of sodium per 3-ounce serving (which is one-fifth of the amount of sodium you should be getting daily), but this isn't unique to Costco's chicken; other pre-made rotisserie chickens have similar sodium levels (and ShopRite's has even more with 520 mg per 3-ounce serving).
So while you don't want to base your entire diet on this chicken (plus, how boring would that be?) it's definitely a quick, healthy option for those nights you don't feel like cooking (but also don't want to order unhealthy takeout).
There are plenty of great healthy snacks and foods at Costco that are also cost-effective buys. Costco shoppers love these four healthy foods, so the next time you head to your local Costco, be sure to add them to your shopping list.
Editors' Recommendations