From the stupidly inexpensive (not that we're complaining) rotisserie chicken to the countless frozen options, there's a lot to love about Costco food. And one of Costco's must-haves? The Just Bare Boneless Skinless Lightly Breaded Chicken Breast Chunks, which took social media by storm last year. We all loved these chicken bites so much, in fact, that they became pretty hard to find.
Now, they're back, but they're $5 more expensive — and no one is happy about it.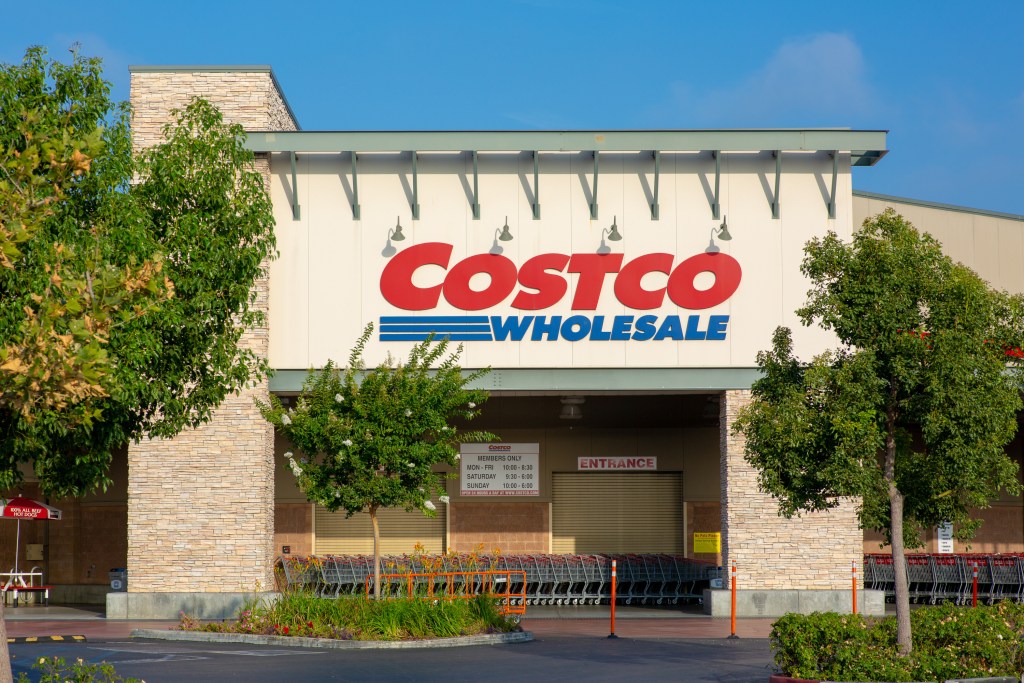 Why everyone is mad about this Costco must-have
The r/Costco subreddit has had several posts dedicated to the Just Bare chicken chunks lately — all talking about how amazing they are.
As Redditor razorduc put it, "I found out about these chicken nuggets from this sub. Finally decided to buy them and tried some tonight. They really are very good. I thought it was the normal overhype but now I'm all in!"
But that did start a conversation about how much more expensive the frozen item has gotten, with users all over the country reporting that the price had gone up $4-5 in their area. As u/chazman put it, "They were great until the [five] dollar price hike. I'm fine without them."
In another post discussing the price hike, users pointed out that just about everything has gotten more expensive. In the top comment, user adamian24 noted, "Dog food at Costco went up. $33 to $38 now 🙁 My dog has to get a job now."
And in yet another post in the last few weeks (this Costco food item is seriously popular), OptimalConclusion120 offered, "Meat has gotten a lot more expensive in the past year. Seafood too. Even the Kirkland Signature frozen organic blueberries went up by $1 in the past month at my store. The inflation is very real. And it seems like it's getting worse."
Redditor Nicckline pointed out that "labor costs, transportation costs, etc.," have all gone up as well, adding to the higher end price.
And they're not wrong. Last month, world food prices hit a record high, led by increases in vegetable oil and dairy products. But meat products weren't left out of the increase — meat, poultry, and fish have seen a 12% increase in price since October 2020.
While the increase isn't something anyone is happy about, with some planning to skip the Just Bare chicken altogether (more for the rest of us, right?), Redditor northlander152 did share one silver lining about the inflation issue: "Rotisserie chicken still standing strong at $4.99."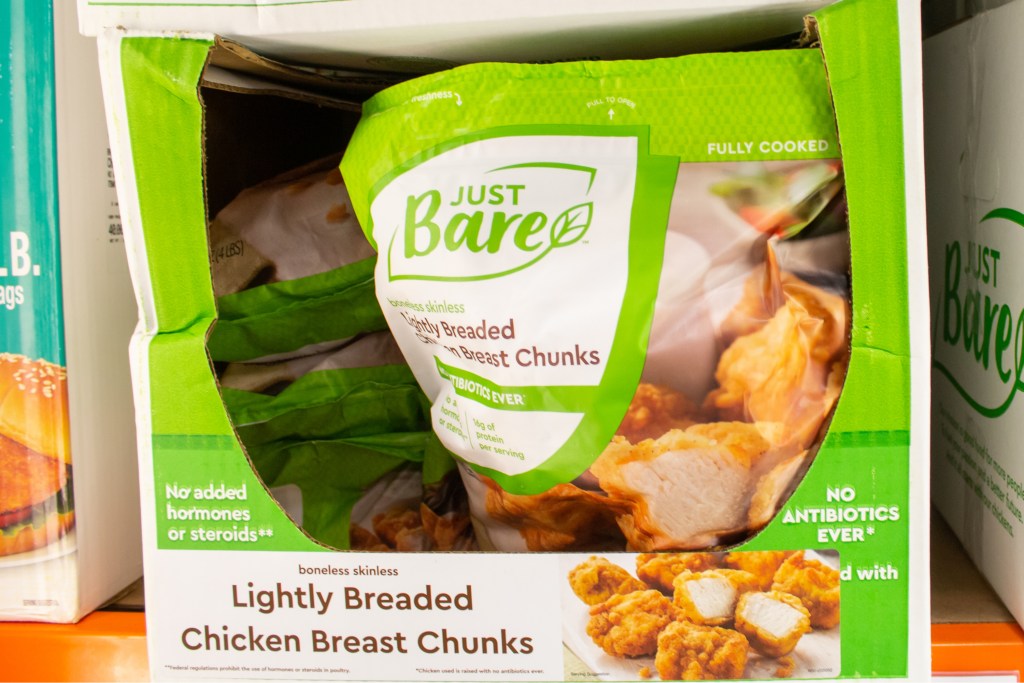 Why this Costco food is so popular
We could tell you people love these nuggets because they aren't made with antibiotics, have no added hormones or artificial ingredients, or because there are 16 grams of protein per serving, but that wouldn't be the truth. Why are they so popular? In a word? Chick-fil-A.
Last year, TikToker @floridamomof3 posted a video review of the nuggets, which she and her daughter promptly declared "just like Chick-fil-A."
One benefit of these nuggets was how inexpensive they were. You could get a 4 lb bag for $17.49 on Instacart, which meant you were paying 27 cents per ounce of chicken. An order of Chick-fil-A nuggets, on the other hand, cost just over 48 cents per pound.
So how do the new prices stack up? The bag costs just under $25 now on Instacart, which puts the cost per ounce at 39 cents. It's still a better deal than Chick-fil-A — not to mention you don't have to leave your home to get them — but, of course, it's not quite the steal it used to be.
Still, for the convenience, we won't say no. (Especially on Sundays.)
These popular frozen chicken nuggets are back in stores — but like everything else, they've gotten more expensive. Now, it's more important than ever to shop smartly, so you can make the most of your hard-earned dollars (and still enjoy some "just like Chick-fil-A" nuggets).
Editors' Recommendations