Highlight the things that matter to you with these suggested memo boards, which will help you focus on the goals you want to achieve. Remind yourself of your priorities by creating a vision board that will materialize your dreams. Write down your goals, deadlines, and progress to motivate you. Pick your favorite choice from our list and start your journey to productivity.
Whether at work, school, or home, having a solid memo board enables for group communications, special announcements, and reminders, as well as a space for fun interaction among housemates or families. A perfect solution for chore charts, shared calendars, and keeping tally of important events or milestones.
Umbra Bulletboard Magnetic Board
Best overall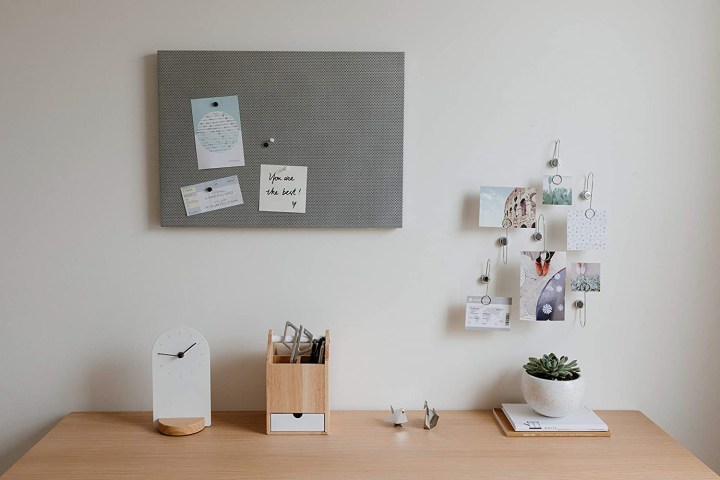 Stay organized with the sleek style and functionality of the Umbra Bulletboard Magnetic Board, a hybrid between cork and magnetic board. You can use this with pushpins, magnets, or Post-it notes. The perforated metal surface design makes it versatile, easy to clean, and brings a cool look to any space where you use it.
Tankee Foldable Dry Erase Memo Board
Best dry-erase memo board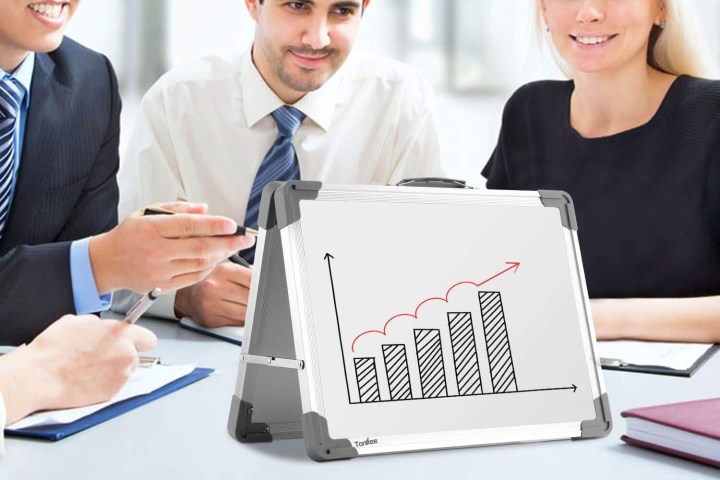 If you need to constantly update messages, the Tankee Foldable Dry Erase Memo Board is a great reusable tabletop solution that is ideal for home, school, small group or remote-instruction, and office settings. Made of quality steel, this durable and sturdy memo board is sure to sustain daily heavy-duty use that folds flat for easy storage.
LRZCGB Monitor Memo Board
Best monitor memo board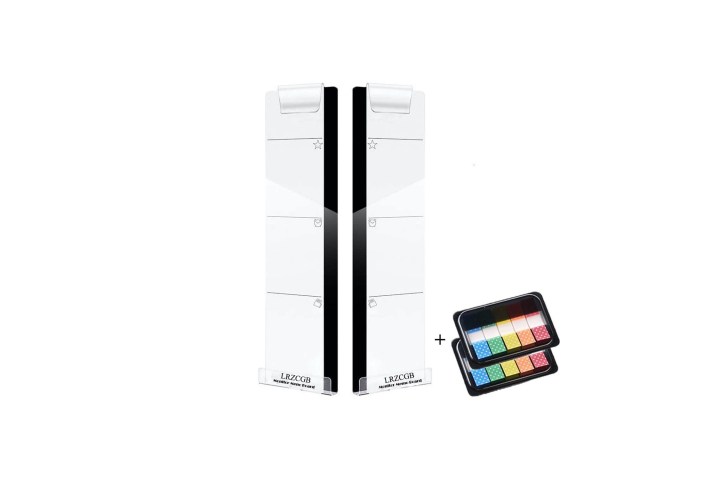 Expand your computer power with an analog component. The LRZCGB Monitor Memo Board is specially designed to provide you with space for notes, annotations, and magnetic clips to organize any thoughts, ideas, or FAQs you might need while you work. A great tool to organize your daily schedule, it has a top clip for important papers.
Organize your schedule, notify your housemates, and be reminded of important info with one of the handy types of memo boards we compiled. Keep track of mail that needs a response or documents that need to be signed and mailed to avoid last-minute rushed episodes of you trying to find the form that needs to be sent before the end of the day.
Editors' Recommendations