That moment when you know a fish has latched onto your fishing rod is always as exciting as the first time you caught one. With a fishing rod rack, you can safeguard the equipment that accompanies you on those fishing trips, so you can continue to use and enjoy it for years to come.
Get your expensive rods off the ground and keep them organized effortlessly with a secure fishing rod rack. These functional pieces avoid damage to your rods while also helping you keep your gear easily accessible. You'll even find yourself getting out there more often when you put your fishing rods on display for you and others to appreciate. Take a look at our selection of top fishing racks, so you can pick the right one for yourself.
Berkley Fishing Rod Rack
Best fishing rod rack overall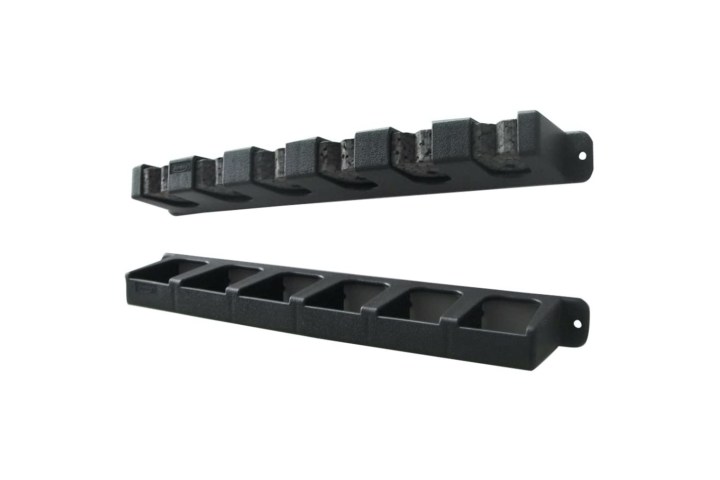 Secure up to six rods in place with the foam grip pads of the Berkley Fishing Rod Rack. With a plastic design that is durable and lightweight, you never have to worry about corrosion. Place at your preferred height and adjust to your own needs.
Rack'em Overhead Fishing Rod Rack
Best ceiling fishing rod rack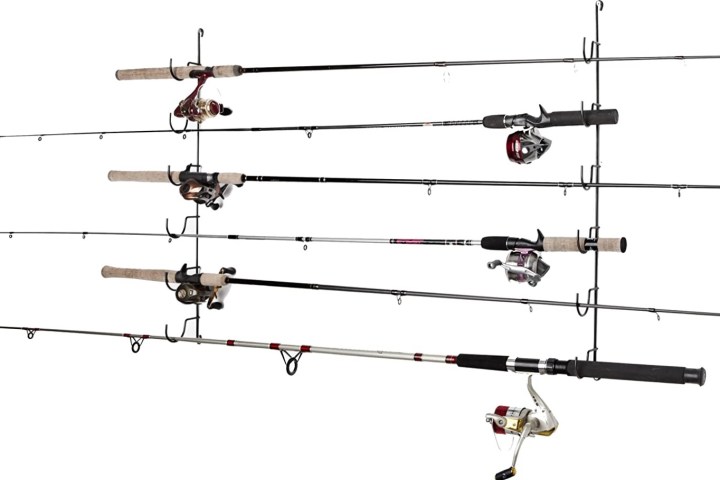 Perfect for indoor or outdoor use, the Rack'em Overhead Fishing Rod Rack is designed to hold all of your fishing rods regardless of size and style. Mount anywhere you'd like, for greatest convenience and organization with heavy-duty steel construction.
Rush Creek Creations Fishing Rod Rack
Best round fishing rod rack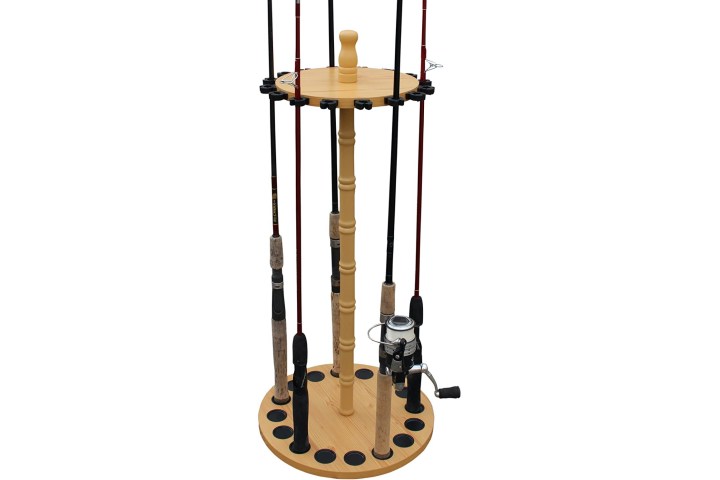 The Rush Creek Creations Fishing Rod Rack is an elegant, round fishing pole rack that stores 16 of your favorite rods. This handcrafted piece is a sturdy display made from durable wood grain laminate and can adjust to rods of various sizes.
Fishing rods are as functional as they are beautiful. Care for and protect your fishing rods from damage with a rod rack that matches your decor and lifestyle. With the items on our list, you can also display your fishing equipment beautifully and keep it handy for frequent use.
Editors' Recommendations