If you've spent time in a bar or restaurant, you've likely noticed the plethora of different cocktail glasses scattered throughout the place. There are dozens of different varieties to serve specific wines, beers, liquors, spirits, and countless other combinations and creations. While you likely can't duplicate a full bar set-up at home, there are several basic cocktail glasses you should have on hand when entertaining family and friends. Each type of glass is shaped to best deliver the blend of flavors in the beverage, and the aesthetics are just as crucial. Presentation is a major part of bartending, so selecting the right glass shows your guests and patrons that you're putting in a little extra effort.
While there are many more than five cocktail glasses available, these are the "must-haves" for your glassware cabinet. These are for cocktails only — we won't get into the different wine glasses, champagne flutes, and beer steins quite yet. With these cocktail glasses on hand, you'll exceed in your hosting duties and give your guests a dinner party to remember.
Double Old-Fashioned glasses
These glasses will give your glassware cabinet the sophistication it deserves. Often referred to as rocks glasses, these short glasses can hold about eight ounces of liquid, but a double can hold up to twelve. These sipping glasses are for those who love a good Old-Fashioned, Negroni, or Scotch on the rocks. For all these drinks, the mixologist makes the beverage right within the glass itself, no mixer or blender is necessary. We love this option from Crate and Barrel for a 9-ounce pour, especially as a gift to congratulate friends on a housewarming, graduation, or promotion.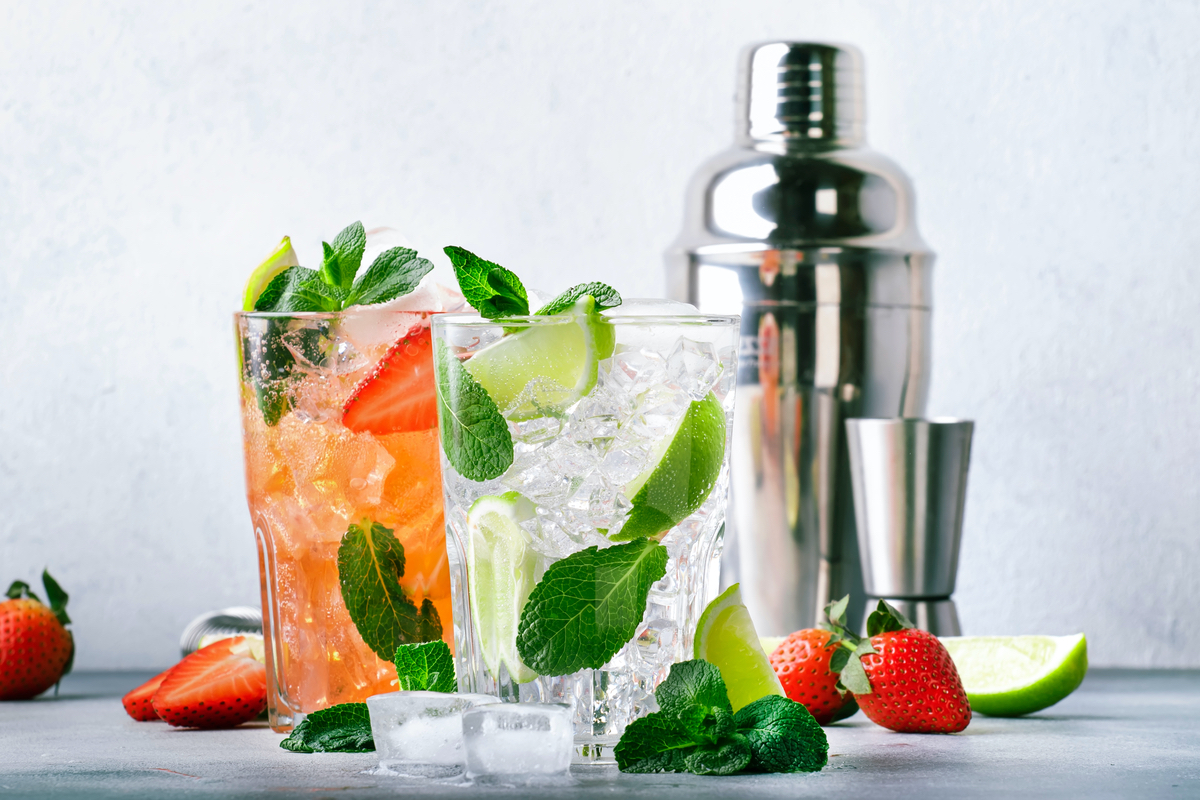 Highball glass
Sometimes referred to as a Collins, this glass is taller and slimmer than Old-Fashioned glasses, holding up to ten ounces. Highball cocktails are simple mixed drinks made from an alcoholic base and a larger volume of a non-alcoholic, usually carbonated, mixer. This includes classics like Rum & Coke, Whiskey & Ginger, and Gin & Tonic, as well as specialty drinks like the Tom Collins, a mix of gin and sparkling lemonade.
This DuraClear Tristan highball is a best seller at William Sonoma, and it's especially useful for outdoor events because it won't crack or shatter. It's time to elevate your outdoor dining setup beyond red plastic cups.
Coupe glass
While it's often used for martinis, you can also use this glass to serve Sidecars, Manhattans, daiquiris, or any drink that's shaken or stirred with ice before serving. If you're just stocking your cabinet with the basics, we recommend choosing this option from William Sonoma because it's easier to carry and serve than the classic triangular martini glass. There are also non-glass options on the website as well so you can entertain your guests without worrying about broken glass.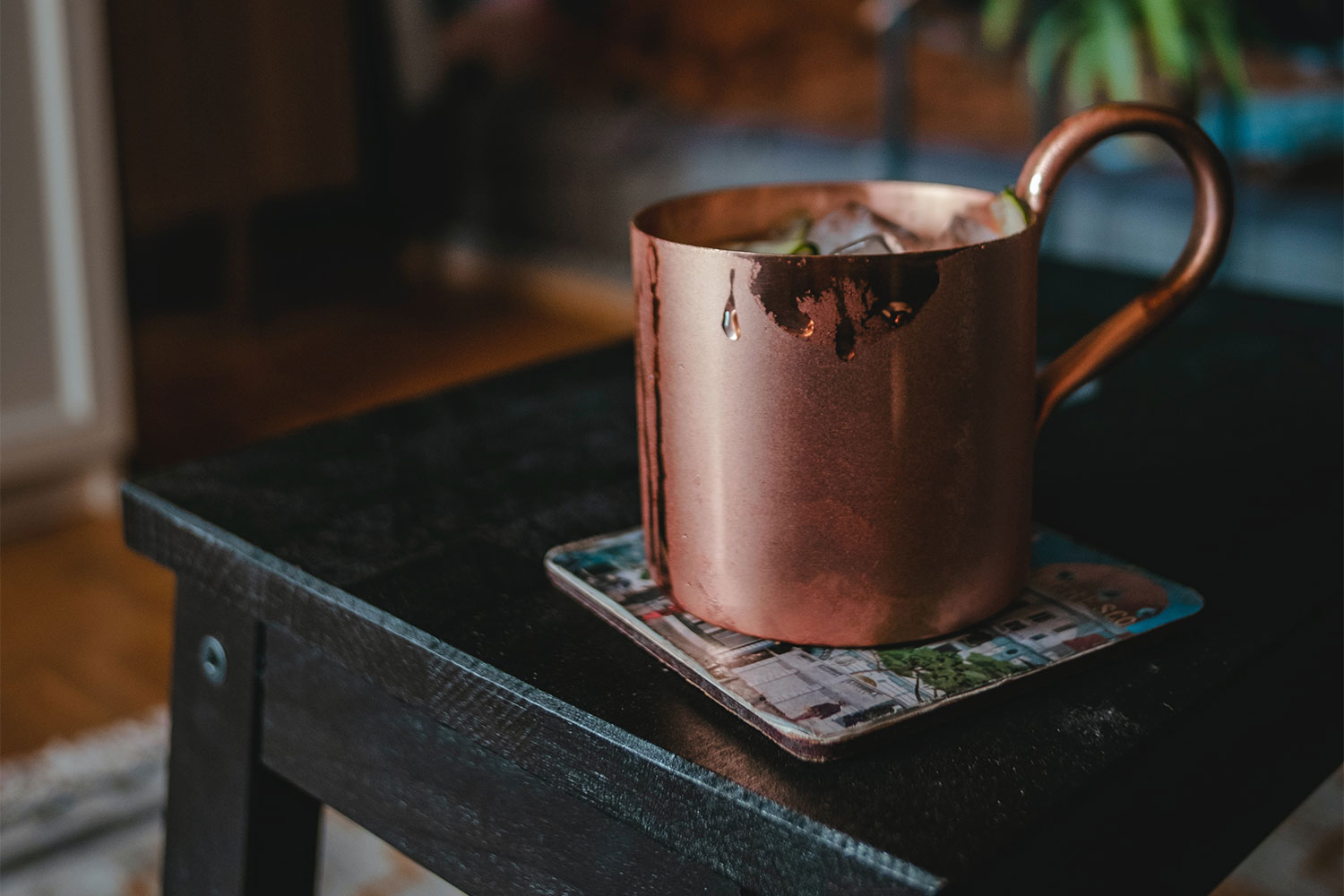 Moscow Mule copper mug
This popular summer drink is too iconic to serve without the tell-tale dimpled copper mug. The copper keeps the drink cool, even in the hot summers, and experts say the metallic taste enhances the flavor of vodka as well. We love these mugs from Pottery Barn, and you can even have them monogrammed to add a personal touch. If you plan to serve Moscow Mules, this mug is a must — no ifs, ands, or buts about it.
Shot glass
Shot glasses serve drinks that are taken in one go, typically about 1.5 fluid ounces. However, you and your guests don't need to take shots in order to reap any value from these glasses. You can also use these to measure out pours for other cocktails, especially if you don't have a bartending kit with a jigger. These two-pack shot glasses from Amazon cost just $7 and are dishwasher safe, making clean-up a breeze after a long night of bartending.
Investing in nice glassware is a key way to elevate the sophistication of your gathering and add a touch of maturity to your dinner party. You don't need to break the bank investing in crystal glasses or a 22-piece Cocktail Connoisseur set, especially if you're just starting out building your own at-home bar collection.
Joaquín Simó, a partner at New York premier cocktail bar Pouring Ribbons, told New York Magazine: "You can make 90 percent of drinks in a rocks, a collins, and a good all-purpose cocktail glass." You heard it straight from the bartender's mouth!
Editors' Recommendations