Modern murals are easy to apply and are an easy DIY project to change up your home. If you have limited space to make an interior design statement, utilize your walls for a dramatic makeover. We've highlighted our favorite wall murals to help you choose the one for your accent wall.
Mural walls come in various installation methods. Peel-and-stick wall murals stay on your wall via an adhesive side. There are also mural wall decals that are smaller in size and 3D wall murals that are smaller still.
The right wall mural depends on your overall decor vision, wall space, and creative freedom. While peel-and-stick murals are easy to install and cover large areas, they might require some cleanup if you end up moving out of your home. Let's check out our list to weigh out our options.
Komar Modern la Maison Wall Mural
Best Floral Design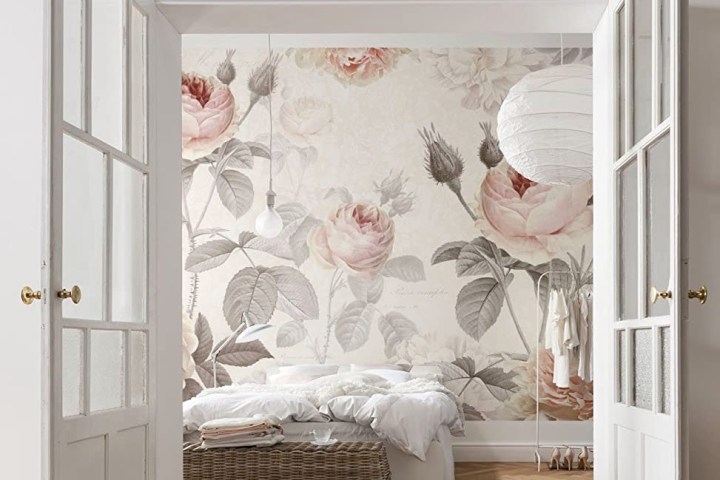 Komar's Modern la Maison wall mural comes with four panels measuring 12.1 feet wide and 8.3 feet high each. The blush pink peonies and soft green-gray petals are ideal for parlors and bedrooms. Note that the mural requires paste for mounting.
Trubetter Butterfly Wall Decals
Best 3D Mural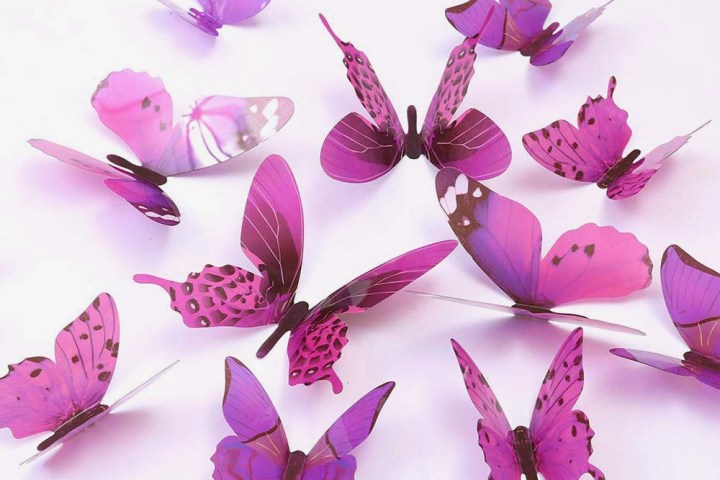 Trubetter's 3D wall decal set comes with 24 realistic butterflies made of long-lasting, dust-resistant PVC. Each butterfly features a different shape and design for an assortment of decor choices. Note that these decals adhere best to clean, dry, and bump-free surfaces.
Wall26 Beach Open Window Wall Mural
Best Beach Design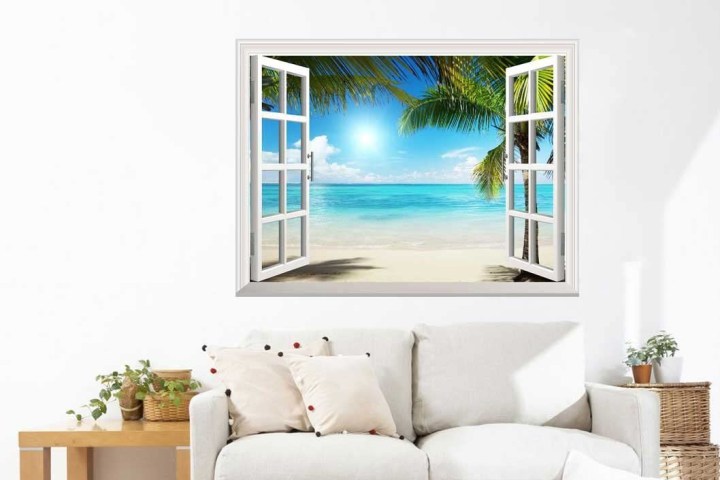 Wall26 Store offers an open window mural leading to a crystal-blue water and white-sand beach. The durable vinyl guarantees seven years of life either indoors or outdoors on any flat surface. When you're ready to take the decal down, it won't leave adhesive residue on your wall, window, or door.
A wall mural or decal is a practical decoration choice when remodeling isn't reasonable. With a strategically placed floral mural or a kaleidoscope of butterflies, you instantly create a show-stopping accent wall in any room of your choice. Choose a wall mural from our list today to help you breathe life into an otherwise dull vertical space.
Editors' Recommendations