Life is so stressful that it seems the only place you can gather yourself and find peace is in your bedroom. You can up the peace and tranquility ante in your bedroom by getting some paintings that feature calming themes — such as a sunset or mountains — and soothing colors. These paintings for a bedroom are tailored to raise the relaxation factor and lower stress.
When you wake up in the morning, you don't want your eyes to catch a loud or obnoxious piece of art hung on the wall. Quite the opposite. You want a quiet and pleasing artwork, one that can help you wake up in a calm and collected mood. These paintings tailored for a bedroom are solid choices when it comes to setting a tranquil environment.
Asdam Art Hand-Painted Artwork
Best Overall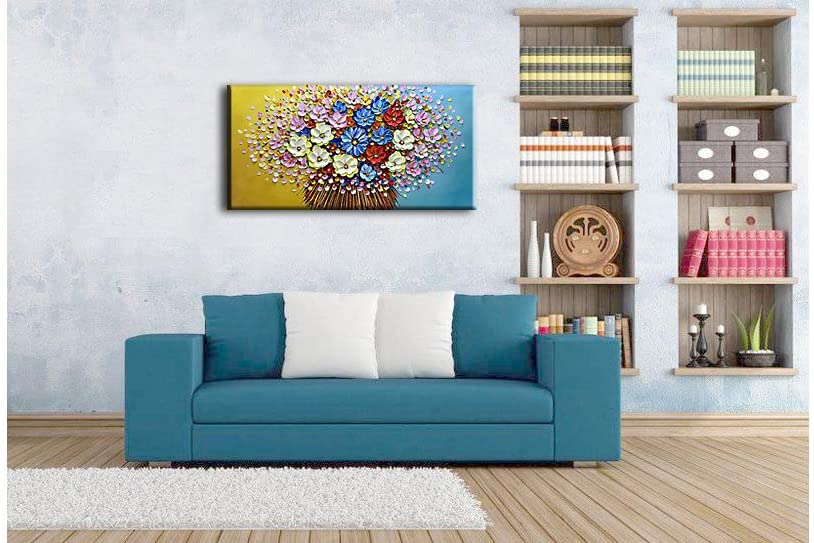 A handmade oil painting of a blue and white flower tree with leaves that look like raindrops. Sound appealing? It sure is, and it's what makes the Asdam Art Hand Painted Painting a great overall choice for your bedroom. The 24-by-48-inch painting is stretched and framed, waterproof and easy to hang. It also features pleasing yellow and red colors.
Wieco Art Oil Painting
Best Giftable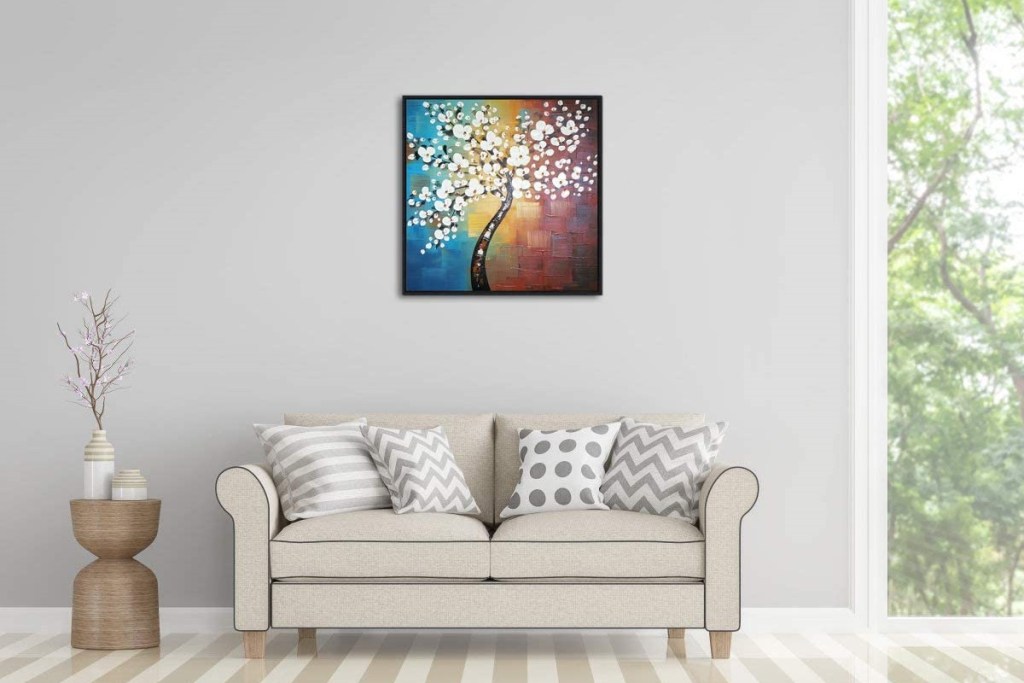 There are paintings that are tailored for a child's bedroom if you're in the market for one. The Wieco Art Oil Painting is tops among paintings for kids' bedrooms. The abstract white floral artwork is quite whimsical and magical. Measuring 24 by 24 inches, it features an outer frame that's lightweight and moisture- and smell-proof, so it's safe to be hung in a child's room.
CANVASZON Wall Art for Bedroom
Best Design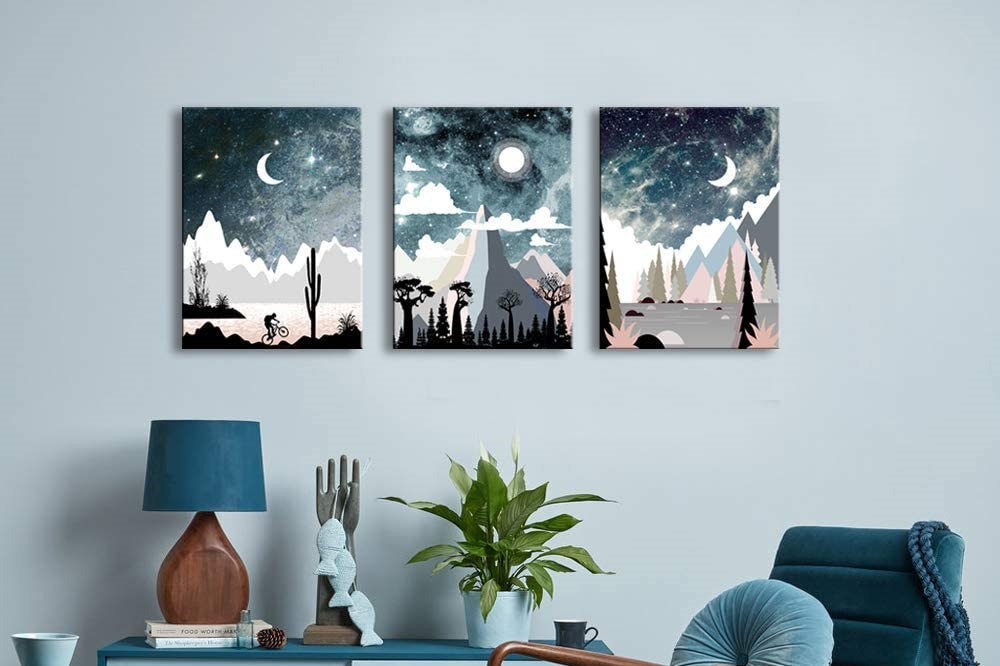 Searching for a bedroom painting that really catches your eye? Then take a gander at the CANVASZON Wall Art for Bedroom, which ranks high as a best-looking painting for a bedroom. The three-piece panel artwork features an attractive abstract theme that incorporates space, stars, the moon and the sun, mountains, trees, water, and other pleasing elements. Each panel measures 12 by 16 inches.
Consider the artwork you place in your bedroom to be just as important as the artwork in the rest of your home. It should reflect you and your needs. These alluring paintings for bedrooms just might do both.
Editors' Recommendations