When you look forward to your morning coffee and appreciate the enticing aromas of this energizing beverage, you will undoubtedly notice the difference that a proper coffee canister can make. Taste the full flavors of your coffee and enjoy a delicious beverage that tastes even better than a cup from your favorite coffee shop.
If you've been storing your coffee in any old jar from your pantry, you've been missing out on the brightness of this delightful drink. Avoid stale flavors and oxidation of the beans by switching your coffee beans to a proper container that preserves and protects them. Your taste buds will be amazed by the explosion of flavors and fresh scents that emanate from your safely stored coffee beans. Let's take a look at our favorites.
Hokeki Airtight Coffee Canister
Best overall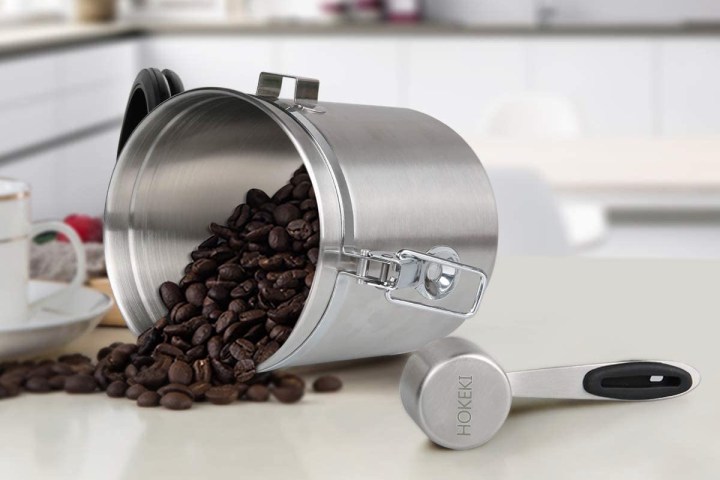 The Hokeki Airtight Coffee Canister is a rust-resistant container made from food-grade stainless steel. The BPA-free plastic lid creates a vacuum seal to lock in the flavors of your coffee beans. It features a built-in valve that keeps air out while allowing CO2 to escape and preventing oxidation. For maximum freshness, set the storage date on the top of the lid to enjoy rich and tasty coffee at any time.
77L Glass Coffee Bean Container
Best clear coffee canister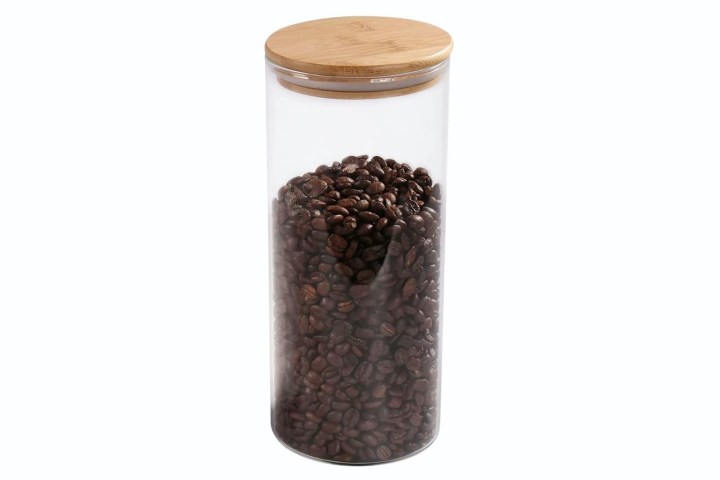 The elegant and polished 77L Glass Coffee Bean Container is a beautiful jar designed to meet your daily coffee-storage needs. Made from thickened glass, it is a durable container that can hold a 1.1 pound bag of coffee. Its natural bamboo lid features silicone sealing that is healthy and nontoxic.
Coffee Gator Coffee Canister
Best coffee canister design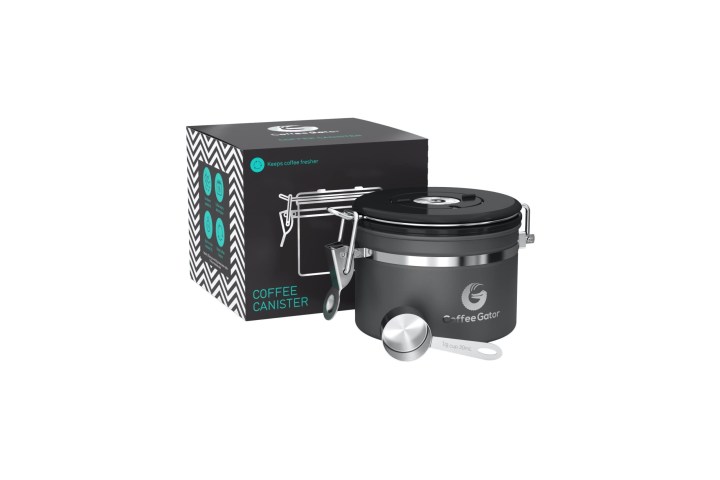 The Coffee Gator Coffee Canister is a compact and innovative solution to coffee storage. It keeps your beans safe from flavor-destroyers by releasing CO2 and locking out oxygen, to seal in the rich flavors and health benefits of coffee. Use the convenient calendar wheel to track freshness and drink high-quality coffee at any time.
If you spend a little extra on premium coffee beans, make the most of your morning routine by storing your coffee in a good canister. With the products on our list, you can seal in the flavors and prevent oxidation of those delicious beans that give you the oomph you need to get your day started.
Editors' Recommendations