Abstract wall art needs no explanation besides personal perception. These interesting works of art are guaranteed conversation starters, which makes them ideal for living rooms or shared offices. Here's a list of the best abstract wall art available to help you decide on your room's pièce de résistance.
Choosing the right abstract wall art might be nerve-wracking. The most important features to filter your choices with are color, size, and style. By nature, abstract prints are usually larger than average. Some abstract wall art is even segmented into different panels, incorporating another layer of meaning to the work of art. Take a look at our carefully selected picks.
wall26 Aged Wall Abstract Canvas Art
Best Overall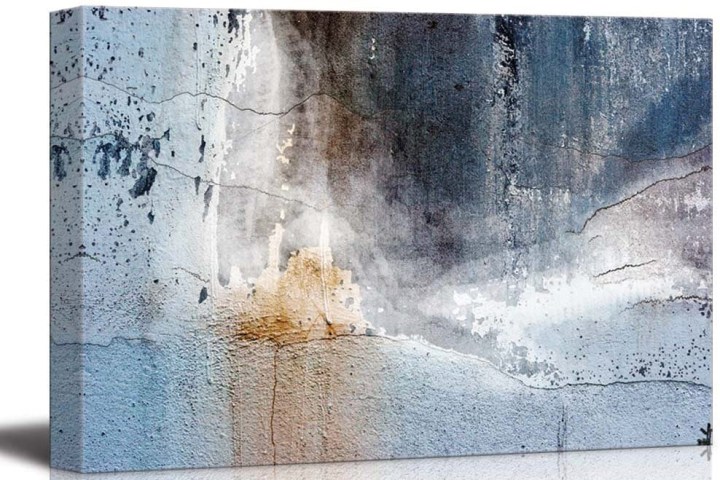 This blue-toned abstract wall art from wall26 is printed on canvas and attached to frames that resist shrinking. White splatters, fissures, and mineral textures make this print ideal for modern living rooms. It also comes with hanging hardware like hooks and nails. This print measures 24 inches by 36 inches.
MHARTK66 Abstract Mountain in Daytime Canvas Prints
Best Abstract Geometry Wall Art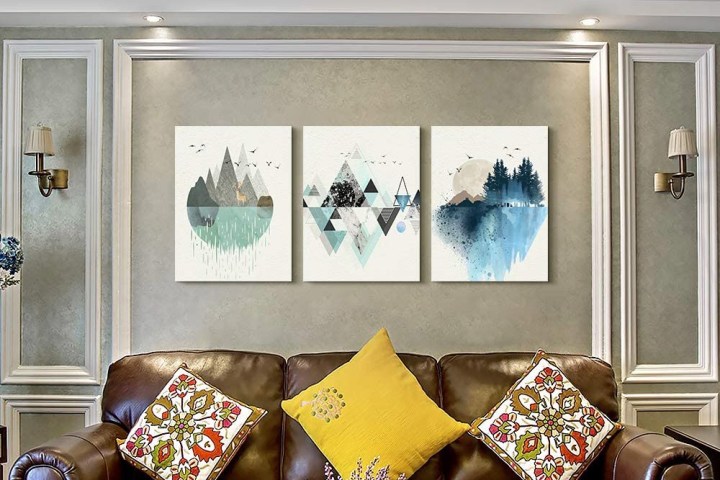 Bold and stimulating, MHARTK66's abstract geometric wall art depicts three natural scenes on separate canvas panels. Mountain lakesides and overhead birds are the principal subjects painted in cool tones of grays, greens, and blues. Each print measures 12 inches wide by 16 inches tall.
First Wall Art Abstract Blue Brown Painting
Best Four-Panel Abstract Wall Art
First Wall Art offers the best four-panel abstract wall art option for rooms with tall ceilings. The painting recalls '60s psychedelic prints with blue and brown spherical fractals. The painting comes with two 12-inch by 26-inch panels and two 12-inch by 35-inch panels.
Abstract art never disappoints, no matter how mystifying it may be. Adorning your wall with the right piece helps incorporate personality into your home or office. Complete your room today with any of the abstract wall art options on our list.
Editors' Recommendations